Have you ever wondered what life as a working parent would be like and then have it turn out exactly like you thought it would once you actually become one?
If you ask most women, the answer is probably no.
Kyra Cavanaugh, president of 15Be, lends her perspective on managing a career while still giving your family the attention it deserves.
Kyra recently spoke at the Association for Corporate Growth Western Michigan (ACGWM) Women in Finance luncheon, where she got real about the challenges of maintaining a fulfilling career while still being there for her kids and family.
"Familyhood is a colorful spectrum of diversity," said Kyra, who is a mother of three, a Chicagoan and an entrepreneur.
"There were always people who came before me that were willing to tell me it was going to be OK—and that's why I'm here, to tell you the same."
Kyra recommends examining your family values and then working to align how you and your family spend your time with those values; whether that's community service, sports or otherwise. And while it may be tempting to compare yourself to seemingly "Pinterest perfect" moms, Kyra says to not even go there.
"How many kids are going to remember the dried kiwis their mom spent hours after work cutting into shamrocks for their class treat? None. How many kids are going to remember their mother taking the time to read them a bedtime story instead? Likely, a lot more."
Kyra—a recovering perfectionist—offers mothers some guidance for home and work that help give balance when it's needed most.
Strategies for outside of work:
Giving up guilt.
Abandon perfection.
Build a community.
Prioritize self-care.
Strategies for work:
Find purpose and meaning.
Advocate for yourself.
Manage your workload.
Optimize your energy.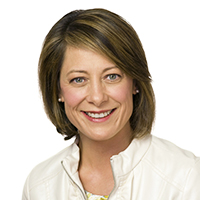 Kyra also has a strong appreciation for women who make their work at home and build up the community around them.
"Ultimately, you've got to learn and remember to laugh at things," Kyra.
Learn more about Kyra Cavanaugh and ACGWM online.


Written by Sarah Suydam, Staff Writer for West Michigan Woman.