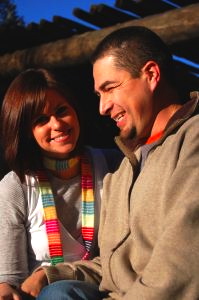 Before many couples are married, they may attend pre-marriage counseling. No matter how long the couple dated before taking the next step in their relationship, there may be things yet to be discussed. Bringing up topics like role expectations, family expectations, money, children, is important before the knot is tied. Work through these topics and solve any issues you may have.
Below are sample questions presented to a couple in their counseling sessions. Each person answered the questions separately, then came back together to discuss their answers and reasoning. Make sure your marital bases are covered before you take the plunge. Answer agree or disagree.
Role Expectations
We agree on our future goals and ambitions as a family

I feel that my social background limits me with my future husband's/wife's friends

I am content with what my future husband/wife expects of me in our marriage

I have some concerns about my educational background causing problems between us

My future husband/wife agrees with my goals and plans for the future

We have discussed our duties involved in running our home

Each of us understands the other's career needs

We are satisfied with the things each of us has agreed to do around our home

We have worked out who will be the wage earner(s) in our family

I am comfortable with the responsibilities around our home which I expect will be mine

We have discussed the stresses one or both of our careers may place on relationship

One or both of our jobs is causing some problems in our relationship
Family Issues
Our families agree with our lifestyle

We may have problems because our families have quite different cultural (social/economic/ethnic) values

I am concerned that financial help from our families will cause us some problems

I worry that either of our families will cause friction between us

My future husband/wife is too dependent on his/her family

My family agrees with my choice of a mate

My future husband's/wife's family approve of me

I am uncomfortable when I am around some members of my future husband's/wife's family
Marriage Expectations
We have discussed what the words of our marriage vows will mean for us

Pregnancy has affected our marriage plans

At times I have strong doubts that I have made the right choice of a mate

My future husband/wife wants to get married sooner than I do

There are times when I doubt my future husband/wife has made the right choice of mate

Neither of us feels we are being pushed into marriage

We have discussed what could happen that would end our marriage

I feel that I have had little to do with the decisions made about our wedding

The thought of never being married is frightening to me

I am feeling great pressure from someone about our wedding plans

I will solve a number of problems I now have by getting married

There is a conflict between us about the type of wedding we want

My future husband/wife and I agree that marriage binds us together for life

There are some objections to our marriage

We have made plans about where we will live when we are married
Tally your answers and cross reference them with your future spouse. You may find you're on the same page, you may not. Either way, these questions are a good jumping off point for engaged couples or even those who maybe be considering marriage in the future. To seek further information about pre-marital questions, exercises, or counseling, check out certified counselors in Holland and Grand Rapids, or inquire at your place of worship.
Source: Heather Watkowski Photo: Benjamin Earwicker