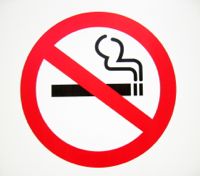 A shrug of the shoulders, a long, awkward pause, exaggerated sighing and rolling eyes–all typical of a middle school student. But without open communication between parents and children, peer pressure and substance abuse will ensure your kids need more than an attitude adjustment.
Rockford Police Department Sergeant Dave Robinson says good communication and a strong relationship are essential when it's time to talk to kids about drugs and alcohol. Encourage an open line of communication early-on with children, and don't beat around the bush when it comes to tackling the tough issues.
Robinson is a D.A.R.E. officer for Rockford schools, a program that starts in fifth grade. The pre-Middle School years are crucial in forming preventative tactics for kids who will be faced with peer pressure.
"I think one of the biggest things is that (parents) just need to be open with their kids, and up front with them about the hazards. If something is going on, make kids feel comfortable enough that they can come and share that with their parents," he says.
It's not a matter of if your children will be confronted with illegal substances or peer pressure, it's when. Drugs are not "prejudiced" over a public school vs. a private school, or a small town vs. a big city, Robinson says. These matters can affect children anywhere. Parents who ignore the topic because they think it will never come up in their children's lives are "doing them more of a disservice by raising them and ignoring it. I would rather give them the tools they need to avoid it or get out of a situation," Robinson says.
"Certainly let kids know up front that this is what is going to happen and this is what you need to do, so when kids are confronted they know, 'My parents talked to me, and prepared me.'"
Robinson has three children of his own, one of which is in his D.A.R.E. class. Although he acknowledges the stereotypical dad as disciplinarian stigma, he says it is important for moms and dads alike to express their openness to talk to children from a young age, even if it's hard.
"As a parent, it's a little bit of a nervous time, but I know from being an officer for eighteen years that it's out there. I know it may be uncomfortable, and maybe I don't want to say much to my kids, but I don't want to leave them uninformed," he says.
Ultimately, honesty is the best policy. Although Middle School-aged children sometime put more stock in their friends' opinions than that of their parents, consistently encouraging children to communicate will foster better communication and preparedness.
"I certainly think that being open and confronting kids, being on their level of understanding makes you a parent and a friend. I do think that increases the bond between them," Robinson says.
Written by: Erika Fifelski was born and raised in West Michigan, and after a brief stint on the sunrise side, she's home and loving it. Erika enjoys cooking, sewing, vacuuming, and discovering new ways to live sustainably and support local businesses. Photo: Samuel Rosa.