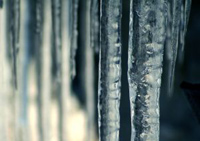 Who says you can only enjoy nature when the leaves are still on the trees? Winter is a perfect time to discover the outdoors, and your family will love searching for treasures surrounded by snow.


Print the follow list, get outside, and start exploring!


Animal Tracks like rabbits, birds, deer, and mice


Berries


A Deer Rub

Seeds

A Hole Dug by an Animal


Bird's Nest


Icicle 


Ice on a Pond


A Snowman


A Snow Angel
Happy hunting! To make these memories last, bring along your camera, and post your findings on our Facebook page!
Written by: Erika Fifelski was born and raised in West Michigan, and after a brief stint on the sunrise side, she's home and loving it. Erika enjoys cooking, sewing, vacuuming, and discovering new ways to live sustainably and support local businesses. Photo Credit: CWMGary