Kristin Revere says she has a Type A personality—and in her former career, she had to. Working for more than four years in politics as a fundraiser required skill in organization and prioritizing, not to mention a lot of travel. But when Kristin was nearing the due date of her first baby, she knew she needed to make a change and slow down. Unfortunately, instead of easing into the last weeks of pregnancy as she'd planned, Kristin developed preeclampsia and was forced into bed rest and an early delivery. This was not the natural birth she'd imagined. So the second time around, Kristin made sure she knew her options.
Like during her first pregnancy, Kristin and her husband prepared for childbirth by attending Lamaze classes. Unlike during her first pregnancy, Kristin read Sacred Pregnancy and in addition to customizing her experience with a birthing plan, she customized her mental, physical, emotional, and spiritual pre-birth experience. And after her son was born into the world, Kristin set about making it a place where other expectant mothers prepare in the same way. "This is more holistic," she said. "It's trusting your body but knowing your options."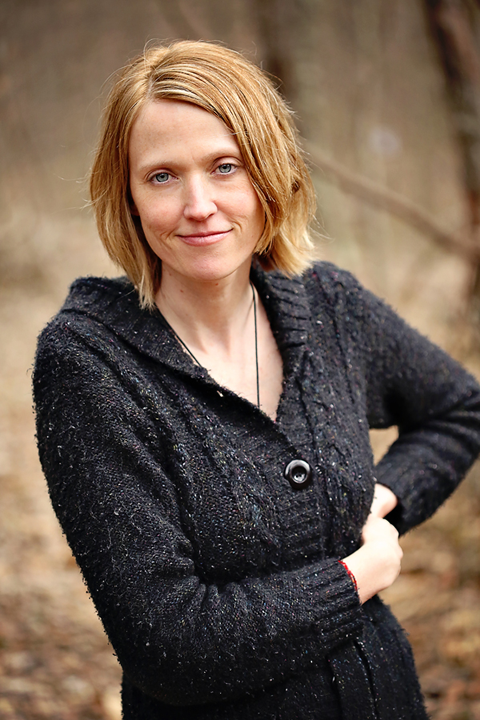 Kristin is the first and only Sacred Pregnancy instructor in Michigan. She joins others across the country who subscribe to pregnancy and childbirth as beautiful and natural—not a traumatic medical condition. "I wanted other women in West Michigan to have something different," she said. "We redefine ourselves and empower ourselves."
Sacred Pregnancy is the spiritual side to pregnancy, Kristin said. The pre-birth classes are eight weeks long. A group of women gathers together, and Kristin leads them on a journey that explores space, connection and expectation, food and body image, relationships and romance, fears, forgiveness, and honor. Above all, it promotes a sisterhood. "You have a peer group. You have someone to call up if you're having a rough day … A lot of what this tries to do is prevent postpartum depression from creeping up. It works because you've dealt with things in advance."
And the sisterhood doesn't end after the women in the group give birth. It is a friendship that is forged in a critical time in life, and one that lasts a lifetime. Kristin still gets together with the women from her Lamaze group, and because they were all pregnant at the same time, their children are the same ages and enjoy playing together, too.
Reaching out for help during and after a pregnancy is something Kristin encourages of all mothers. "I think a support group of friends is so important," she said.
Kristin stresses that Sacred Pregnancy does not have to replace other childbirth preparations. She took Lamaze classes in addition to reading the Sacred Pregnancy book. And not every woman in the sessions is preparing for a home, or even natural, birth. "Not everyone has to have a natural birth," Kristin said. "In Sacred Pregnancy, we don't care how you give birth. We only want you to feel supported and loved."
Kristin just started her first Sacred Pregnancy class, but if you are interested in learning more or becoming involved in a future class, click here!
Written by: Erika Fifelski is West Michigan Woman magazine's staff writer. She graduated from Michigan State University with a degree in journalism. Erika was born and raised in West Michigan, and after a brief stint on the sunrise side, she's home and loving it. Photos: Canary Lane Photography Studio