Adult acne is more common than you think. But products and experts are readily available to treat, prevent, and help maintain a fresh-faced you. Here are five tips to help you get rid of those pesky zits.
1. The first step is to exfoliate the face to remove any dirt or buildup, including dead skin and oils such
as sebum that commonly clog the pores. Exfoliate with a scrub containing retinol a couple of times a week to increase the cell turnover rate. On the off days, use a facial cleanser with benzoyl peroxide or salicylic acid. These medications could help clear up the skin and prevent future breakouts.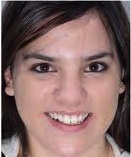 2. Moisturizing after cleansing is also an important step. Try oil-free moisturizers that soak into the skin quickly, so as not to leave a filmy buildup. Find one that works for you and definitely one that has some SPF in it.
3. Be aware that sometimes switching up topical skin care product may worsen breakouts before they help. If this does happen, keep using the product—it's helping bring all the toxins and gunk to the skin and with continued use, the products will clear the gunk away.
4. When over-the-counter products aren't cutting it, visit a dermatologist for a more personalized skin care regimen.
5. For some, hormonal medications, such as birth control, could regulate an acne-causing imbalance. You could also seek outpatient treatments at a dermatologist's office.
For more information on how to win the fight against adult acne, read the full article in our digital magazine.
Written by: Chelsea Stoskopf, content coordinator for West Michigan Woman magazine.
Photo by: www.rodeoclub.gr