Everyone has their own traditions like favorite holiday pasttimes and secret family recipes. These legacies are threaded through the generations, and although some traditions might change, there are others that can stand the test of time–taste test, that is.

Bisera Urdarevik is a 23-year-old entrepreneur, but her recipes for gourmet nuts come from decades ago and miles away. In January 2011, Bisera launched Lush Gourmet Foods, a specialty nut wholesale business in Kalamazoo. Since then, her Macedonian mother and grandfather's recipes are claiming the hearts and taste buds of people in Michigan and beyond.

Bisera started developing her product while studying culinary arts in Chicago at Kendall College. Her background is in pastries and baking, and she added a few classes in business hospitality to get a handle on the logistics side of owning and operating a company. She also received a bachelor's degree in food and beverage management. Bisera's flavor testing and time trials in school helped her to perfect the first of her products–the original flavor–that is reminiscent of the old country.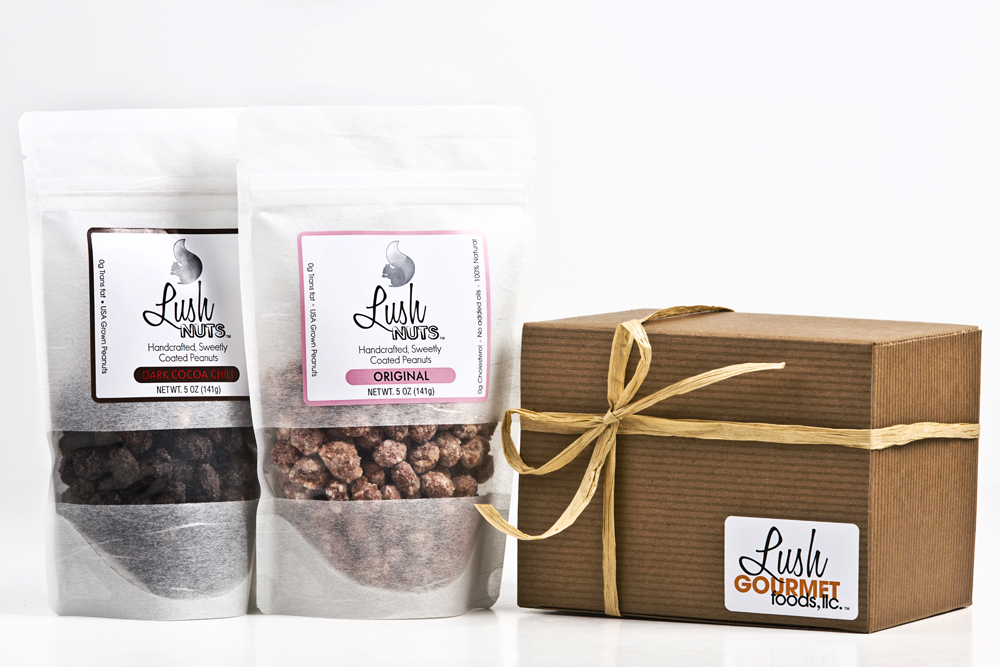 Nearly two years and five flavors after the launch of the business, Lush Gourmet Foods is thriving, especially with the holidays coming up. Her gift baskets are a hot commodity and used for Christmas gift exchanges and in holiday customer service gift baskets. Although she does 100 percent of the cooking and packaging in her own home–during the holidays she pulls twelve to fourteen-hour days–Bisera's nuts are sold online and in local grocery stores and shipped all over the country.

Breaking into the business world wasn't always what Bisera saw for herself, but she knew she wanted to be in a kitchen. The rest she's learning as she goes.

"It's the most daring thing to do," she says of opening her own business. "When you look at the big picture, it's intimidating, but when you break it down and go one thing at a time, it doesn't seem that scary…It's exciting."

Bisera's most recent addition to the flavor collection is the dark cocoa chili flavor. According to the website, this particular nut allows customers to "indulge in this delectable treat of dark cocoa followed with a kick of spice to give you a complete unique tasting experience."

Other flavors like coffee, hot curry, and salt and pepper keep customers reaching for seconds.

"What's nice about this product is it's really diverse. You can obviously snack on the nuts on their own, but they also work with other foods as well. For example, you can throw the cinnamon spice nuts over your oatmeal in the morning or put the dark chocolate cocoa nuts on your ice cream," Bisera says.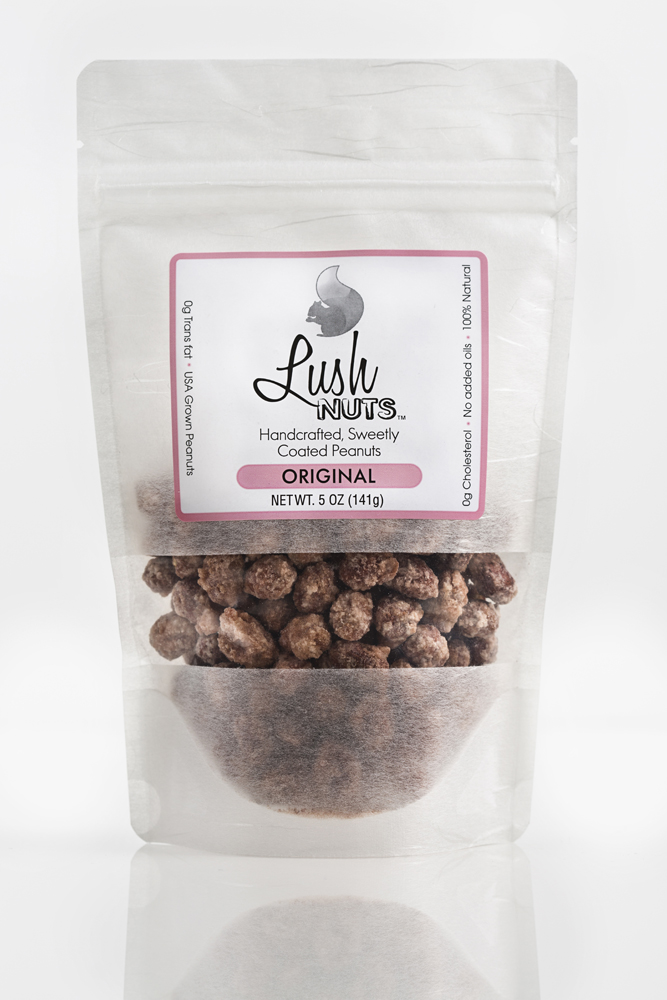 Bisera stays true to her mother's recipe in the original flavor ("...with a splash of sea salt, these perfectly roasted peanuts will keep you coming back for more."), but the rest are born out of personal experience.

"I sit down and think, what would my customers want to eat? What would I like to eat. I grab inspiration everywhere…and I do a lot of experimenting," she says.

No matter how hard you twist Bisera's arm, she won't tell you the secret to making her gourmet nuts. She and her father are the only ones who know the process.

"It's top secret," she says.

Written by: Erika Fifelski is West Michigan Woman magazine's editorial coordinator. She graduated from Michigan State University with a degree in journalism. Erika was born and raised in West Michigan, and after a brief stint on the sunrise side, she's home and loving it. She enjoys yoga, gardening, vacuuming, and discovering new ways to live sustainably and support local businesses. Photos: Eric Kleinberg Photography