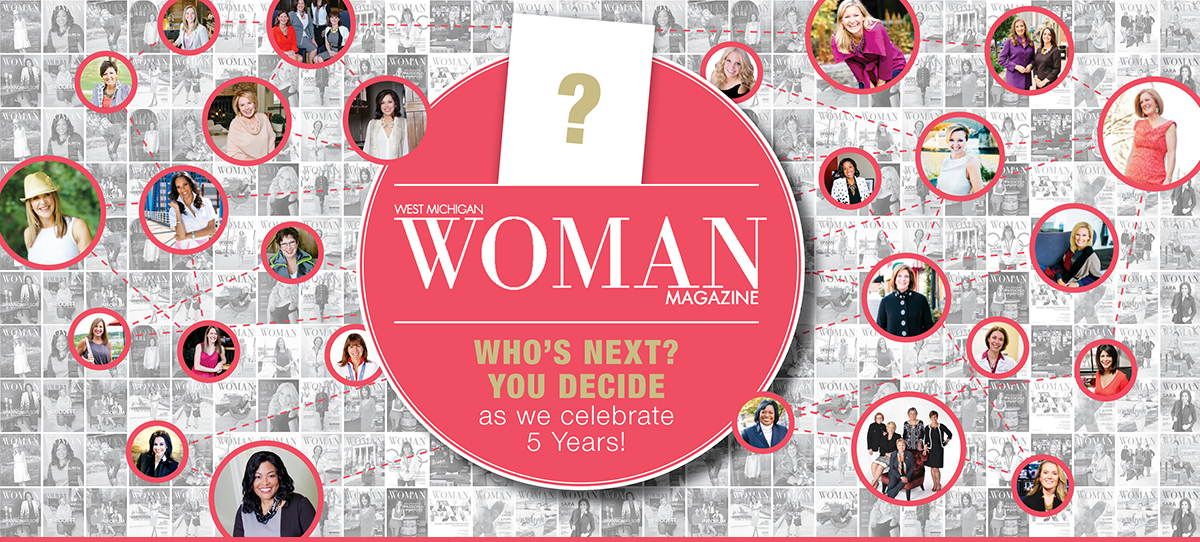 West Michigan Woman thanks you for taking the time to nominate someone for the August/September 5th Anniversary issue of West Michigan Woman Magazine. Your input is greatly appreciated.
Instructions:
Complete the nominee/nominator information in the form below by March 31.
A group of finalists will be selected in April 2017 and then presented to our readers who will vote to select the cover feature.
The cover feature will be announced at an unveiling event on July 26 at Watermark Country Club.
Questions? Contact Lisa Young at (616) 458-8371 or [email protected].


{BreezingForms : 5thanniversary , 1 , 0 }
Save
Save