Upcycling is all the rage! You may have even created a board on Pinterest dedicated to DIY projects. Once it comes to finding the items and getting all the supplies, the project can seem daunting and may end up being costly. Thanks to Goodwill, here are some easy and inexpensive ideas for you to try just in time for Valentine's Day!
This old, dull jewelry box needed new life. After painting, it is perfect for earrings and rings!
Supplies: Jewelry Box $4 Paint $0.69 each and Scrapbook Paper $0.59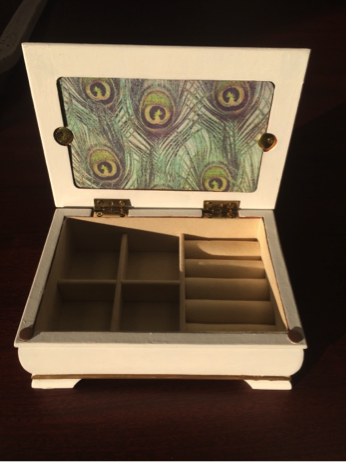 This frame was in pretty rough shape, needing a new coat of paint. The detailing rocked, so in order to maintain its rustic quality, sanding gave it that 'vintage' look. After adding the chicken wire to the back and some hooks to the front it is perfect to hang jewelry on!
Supplies: Frame $4.00 Paint $0.69 Sand paper $1.00 and Wire $3.00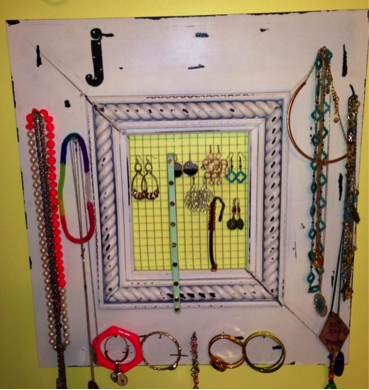 Lastly these candlesticks just needed a little love. By using lots of glitter, they were blinged up in no time. These will be perfect for a romantic dinner on Valentine's Day and all year long!
Supplies: Candle Sticks $5.00 Adhesive spray $3.84 and Glitter: $2.00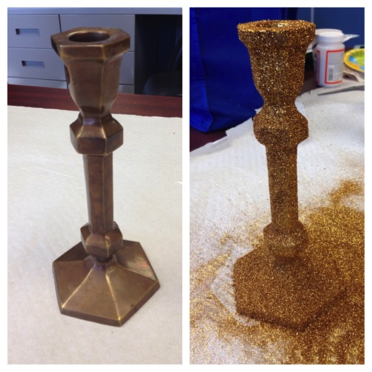 Next time you are out shopping at Goodwill keep in mind all the fun things you can do to upcycle just about anything! If you need some inspiration, just head over to the Goodwill of Greater Grand Rapids' Pinterest page at http://www.pinterest.com/goodwillgr or visit one of nineteen stores to see what you can bring new life to today.
Written by: Courtney Carlson | Marketing Coordinator of Goodwill Industries