Downtown Grand Rapids Inc. is thrilled to bring the World of Winter Festival back in 2024! With two months of free events, large-scale international art installations, work of all kinds from local artists, ice sculptures and more, World of Winter is now the largest winter festival in the United States.
The festival started with the simple idea that Downtown Grand Rapids should be a fun and vibrant place all year-round. The Downtown Grand Rapids Inc. team is honored to work with so many talented creators, event producers and community organizations to bring a packed two-month schedule of fun and activities for all ages to our beautiful outdoor public spaces.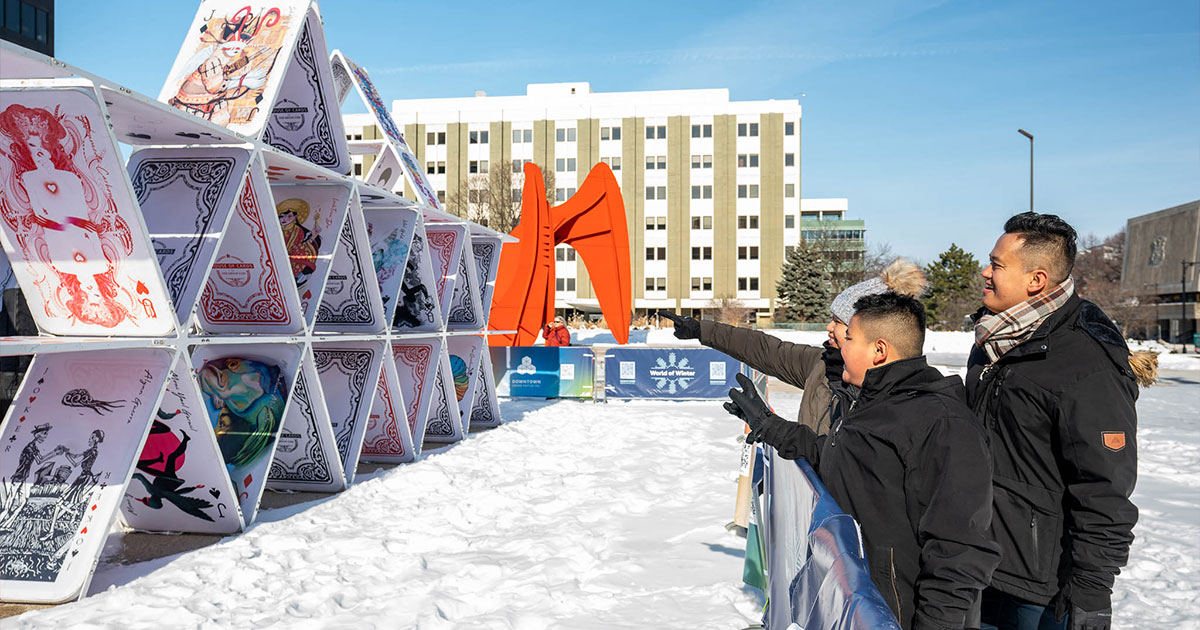 So, mark your calendars from January 12 to March 10, 2024! We know it's a little early to be thinking about winter, but we promise you'll have a great time if you bundle up and join us Downtown.
We'll be bringing back signature events like our Silent Disco, a food truck rally, our Human Hungry Hungry Hippo tournament, Noodle Fest, a giant live ice carving event at Rosa Parks Circle, an outdoor drag show and more.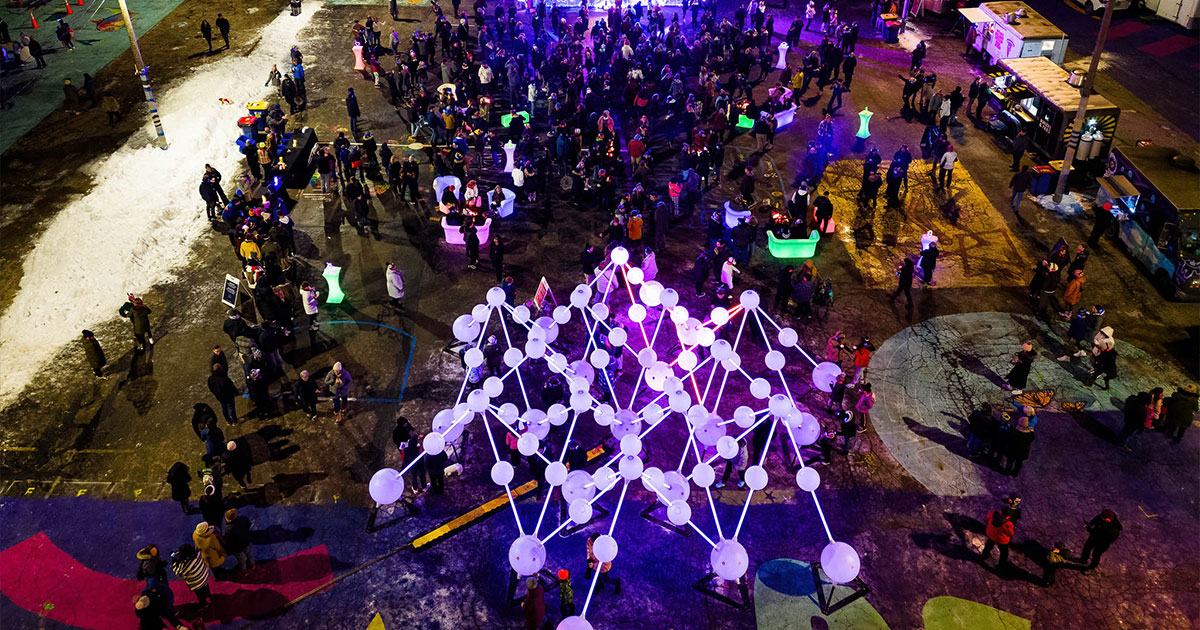 In addition to these featured events, there are multiple opportunities for guided walking tours, pop-up DJ nights and multiple musical performances. All of this on top of the great restaurants, retail shops, theatres and public art throughout Downtown Grand Rapids.
More details and information will be available in the coming weeks, but please visit worldofwintergr.com and follow @worldofwintergr on Instagram to see previews and keep up on all the latest festival news.
Written by Bill Kirk, Communications Director, Downtown Grand Rapids Inc.
Courtesy of Downtown Grand Rapids Inc.
Photos Courtesy of Bryan Esler Photo.