Fall isn't just pumpkin spice lattes, hayrides and corn mazes; it's also flea market season. If you ask us, there is nothing more exciting than perusing a flea market while sipping on hot apple cider and chomping on a glazed donut. If you're looking for a good vintage haul of unique items with a story and character—while not spending a ton of money—then the upcoming Farmgirl Flea Fall Market, taking place September 23-24, 2022 at Hudsonville Fairgrounds, should be on your calendar.
Flea markets, like Farmgirl Flea, are made up of local, small businesses and individual artisans who offer unique and one-of-a-kind products not found at big box stores. When you shop at flea markets, you're keeping money in the community and supporting a small business or artist. Most vendors don't have a storefront and only offer goods at markets.
If you're a newbie to flea markets, there's a strategy for picking, as well as certain items you need to be on the lookout for, such as custom-designed and refurbished furniture, architectural salvage, antiques, artisan-made products and so much more.
HAVE A STRATEGY
With more than 200 vendors expected at the upcoming Farmgirl Flea Fall Market, it can be a bit overwhelming. To make the most of your time, review a map ahead of time and know the layout to best plan your attack (ahem, shopping).
Arrive early to beat the die-hard shoppers.
Bring cash. While there are ATMs available and many vendors take Venmo or credit cards, you don't want to miss out on a great find if a vendor is cash-only.
Grab some snacks from one of the many food trucks onsite and hit up the beer and wine tent for extra sustenance.
Bring a wagon to load up with your treasures or a significant other/willing friend to help carry everything—we recommend both.
Negotiate in a kind and friendly way. Ask: "What is your best price?" It's a polite way of asking for a deal.
Have a general idea of what you are looking for—decor, clothing, jewelry, furniture, antiques, etc.
Be sure to engage with vendors; many of your finds will have a great story behind them.
Our biggest tip: If you see something you like, don't wait to purchase it, as it may be gone when you go back. You'll never forgive yourself for the treasure that got away.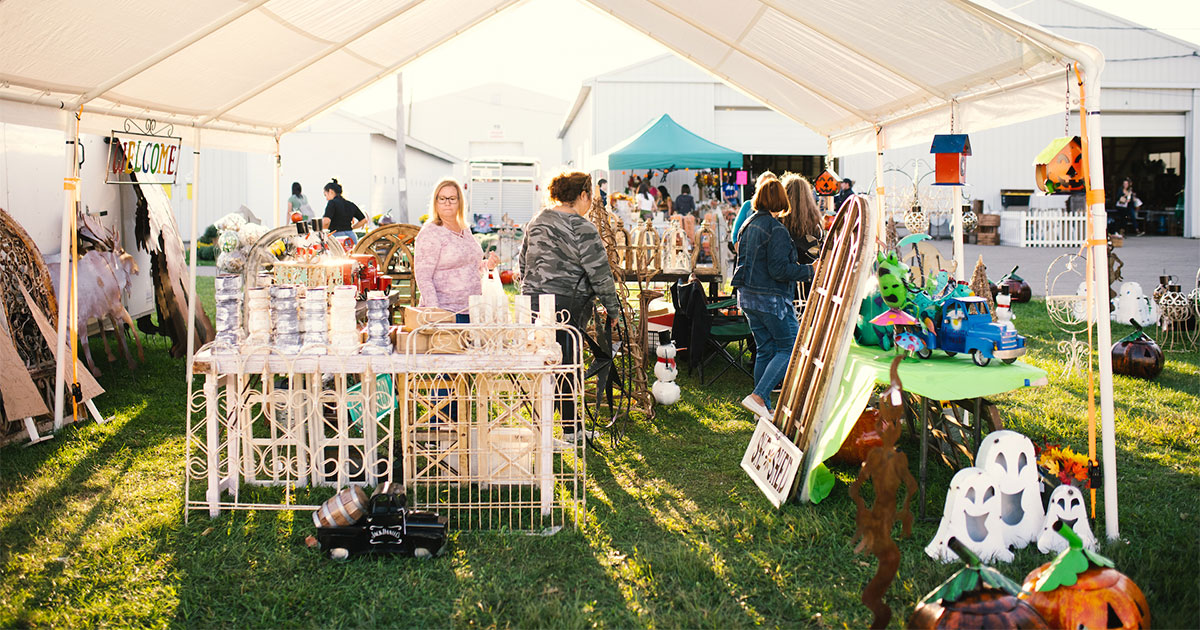 UNCOVER UNIQUE
If you're looking for unique, flea markets are a goldmine of treasures. Put the time in to find pieces with character and history. You can always find the biggest trends, and buying vintage is a greener and more original way of decorating your home. This season's trends are focused on beautifully layered spaces, a mix of prints, patterns, textures and colors, delicious wallpapers, pleated and patterned lampshades, as well as bespoke textiles.
Look for period pieces fitting this year's trends, like wingback chairs, rolled-arm sofas and French country-style dining tables. SoHo and Co. will have antique collectibles, including repurposed and painted furniture on hand for shoppers.
Another trend we're seeing is the repurposing of old household items like metal fans, rotary telephones and instruments into lamps. You'll find items like these at the Steel Threads Design booth by husband and wife team, Andy and Whitney Timmer.
The mixing of patterns and textures such as printed sofas, wallpapers, leather chairs, plaid and floral prints on upholstered antique and vintage chairs are also making a dramatic comeback. Embrace this trend with our friends at The Cozy Mitten and shop large cow skin rugs and farm print canvases.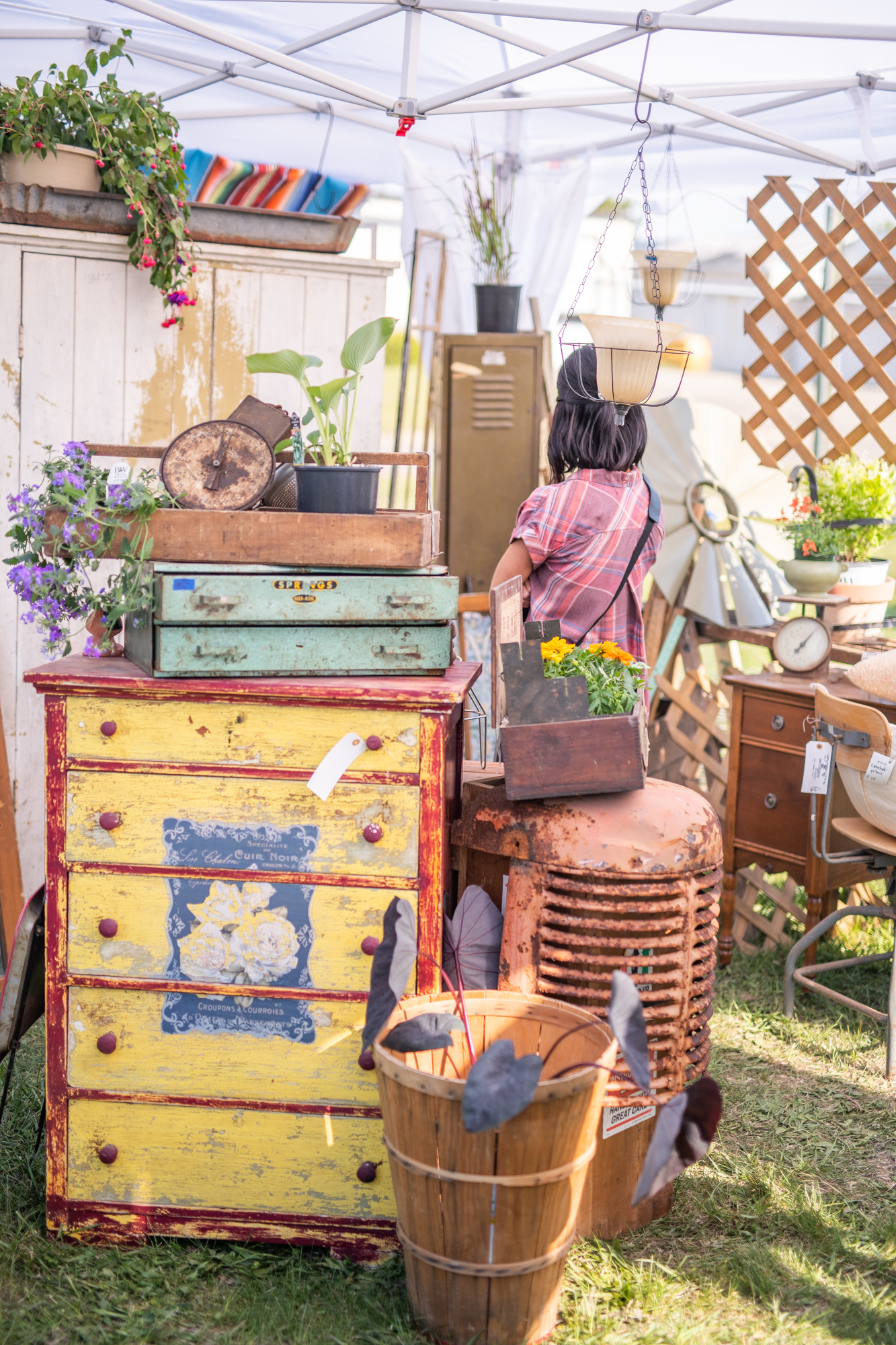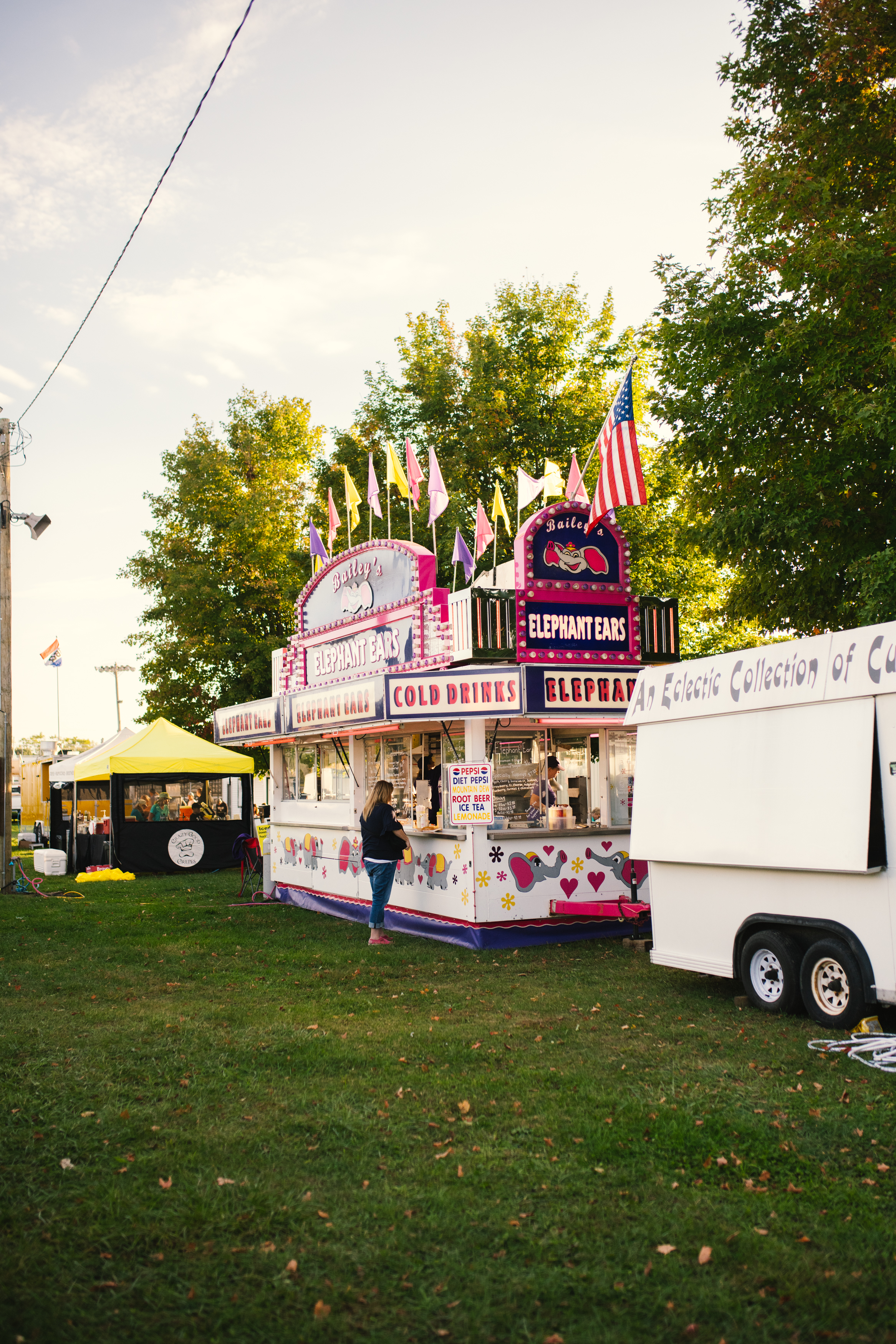 TAKE ON THE PROJECT
Look at pieces through a different lens. Many pieces, like architectural salvage, can be repurposed and used in different ways. Don't be scared to buy a project piece and put your own spin on it; no one knows your style better than you. Many artisan vendors who handcraft their items can often do custom orders, so don't be afraid to ask for what you want.
Most importantly, have fun. The two-day-long Farmgirl Flea Fall Market will offer vintage and handmade goods from all across the U.S.
Food options will also be plentiful: Enjoy award-winning BBQ from Holy Smokers, sweet delights from Happy Camper Donuts, Righteous Cuisine's gourmet tacos and nachos, gourmet burgers from Patty Matters, Fork in the Road sandwiches and wraps, Vitales Pizza, Stud Muffin's Cupcakes, coffee, fresh squeezed lemonade, corn dogs, elephant ears, beer, wine and sangria. Music will be provided by Jake Hoult & Band on Friday, Crooked Root Band, and Mike Mclain on Saturday.
We'll see you there—wagons and all!
Learn more by visiting Farmgirl Flea.
Written by Karen Mead, Co-owner of Farmgirl Flea Market Pickers & Makers.
Photos courtesy of Farmgirl Flea.