Approximately 60 years ago, George Segal embraced a new working process that catapulted him to become one of the most recognized 20th-century sculptors.
During the summer of 1961, Segal was introduced to medical gauze bandages, which he began to use as a primary material to cast plaster sculptures. The following year, Segal was included in the legendary exhibition The New Realists, along with Andy Warhol, Roy Lichtenstein, Claes Oldenburg and Jim Dine. In response to this group exhibition, American media began to refer to the artists as a new movement: Pop Art.
Now, visitors to Frederik Meijer Gardens & Sculpture Park could delve further into Segal's work with George Segal: Body Language. The exclusive exhibition, which runs through January 3, 2021, is the first opportunity to view the artist's sculptures side by side, with a recent gift of prints from the Segal Foundation. Body Language explores Segal's career and focuses on his remarkable versatility in representing body language across different media, including plaster and various print techniques.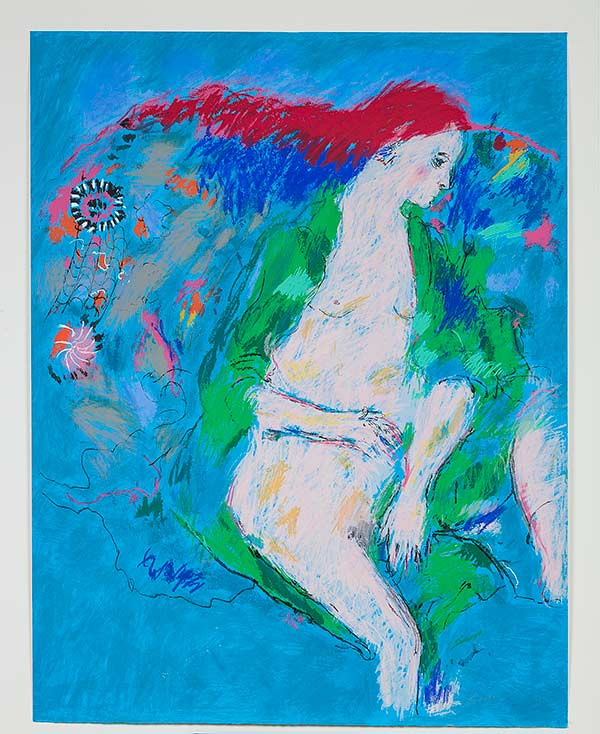 Photo courtesy of Chuck Heiney.
"The George and Helen Segal Foundation is pleased to see Frederik Meijer Gardens & Sculpture Park exhibit their collection of Segal works along with rarely seen prints," said Rena Segal, President, George and Helen Segal Foundation. "It is wonderful that his work will inspire new audiences."
This is the first exhibition of Segal's work at Meijer Gardens since 2004. It will also be the first time a selection of the gift of 32 prints, one sculpture and three wall reliefs from the Segal Foundation and Rena Segal will be on display.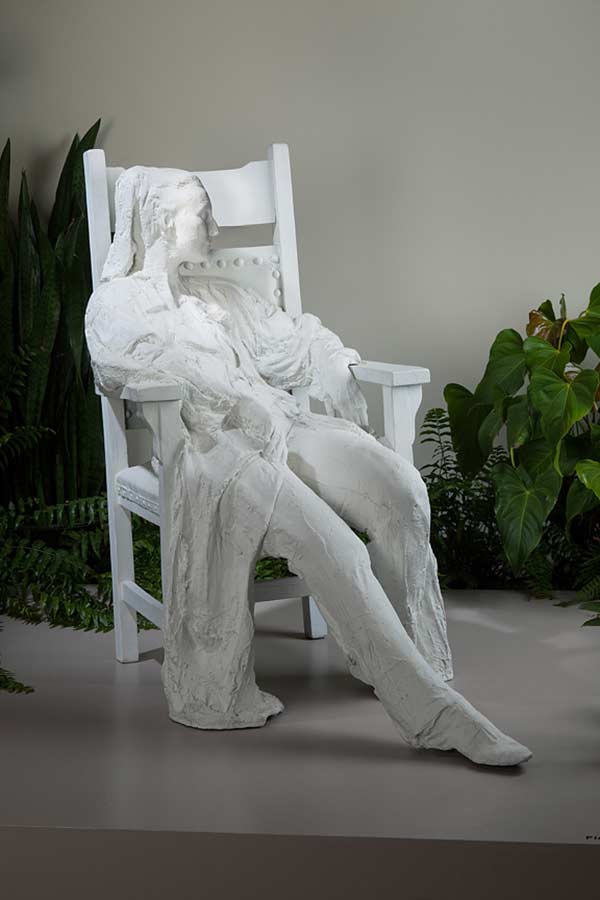 Photo courtesy of William J Hebert.
"We are thrilled to share this selection of George Segal's sculptures, reliefs and two-dimensional works with our guests," said Jochen Wierich, Curator of Sculpture & Sculpture Exhibitions, Frederik Meijer Gardens & Sculpture Park. "Segal's exploration of the human body across different media continues to resonate. By showing the wide range of prints he made while also working on sculpture, we hope to add a new and largely unexplored dimension to this important 20th-century artist."
Exhibition Programming
Registration is not required for drop-in exhibition programs. Due to COVID-19, Meijer Gardens notes programming might change. Please check MeijerGardens.org/Segal for a current list of exhibition programming.
Sculpture Walk: Figures in the Gardens
Sunday, July 12, 2020
2 p.m.
Explore the Sculpture Park with Amber Oudsema, Curator of Arts Education, during an hourlong walk, discussing sculptures that focus on the human figure while learning about how artists investigate the human condition through the body.
Lecture: Exploring Process – Printmaking
Sunday, August 9, 2020
2 p.m.
Join working artist and college professor Mariel Versluis, Chair of the Printmaking Program at Kendall College of Art and Design, as she discusses the processes of printmaking. Topics will include why an artist might choose one printmaking process over the other, when to add color and which medium is her favorite. See some examples of Versluis's work and equipment and learn about this widely appreciated and complex artistic process.
To learn more about the exhibit and its programming, visit Frederik Meijer Gardens & Sculpture Park.
Written by Sarah Suydam, Staff Writer for West Michigan Woman.
Photo courtesy of The Segal Foundation.