Though it can be tempting to make your life easier by ordering all your holiday gifts from Amazon, let's press pause on that idea to consider where that money goes and who it doesn't help. The ideal holiday gift you found online for your mother-in-law or co-worker likely has a comparable—and likely even better—option made and sold locally.
Consider some of these local small businesses, next time you're looking for something extra special.
Luxe Artisan Preserves
luxepreserves.com | @luxeartisanpreserves | facebook.com/luxepreserves
Luxe Artisan Preserves is a purveyor of handcrafted preserves made with premium ingredients, created by Kimberly Slaikeu, Ph.D. Her bright and interesting preserves turn classic ingredients "inside out" to create flavor profiles that elevate your everyday food experience. Looking for tasty jams? You've got it. Mouthwatering marmalades? Yep. Creative conserves infused with fresh herbs and alcohol? Sign us up immediately.
Using Michigan ingredients and liquor whenever possible, delights from Luxe Artisan Preserves are sure to make your holiday party guests jump for joy—or jump at the chance to buy their own.
WhitMIMade
whitmimade.com | @whitmimade | facebook.com/whitmimade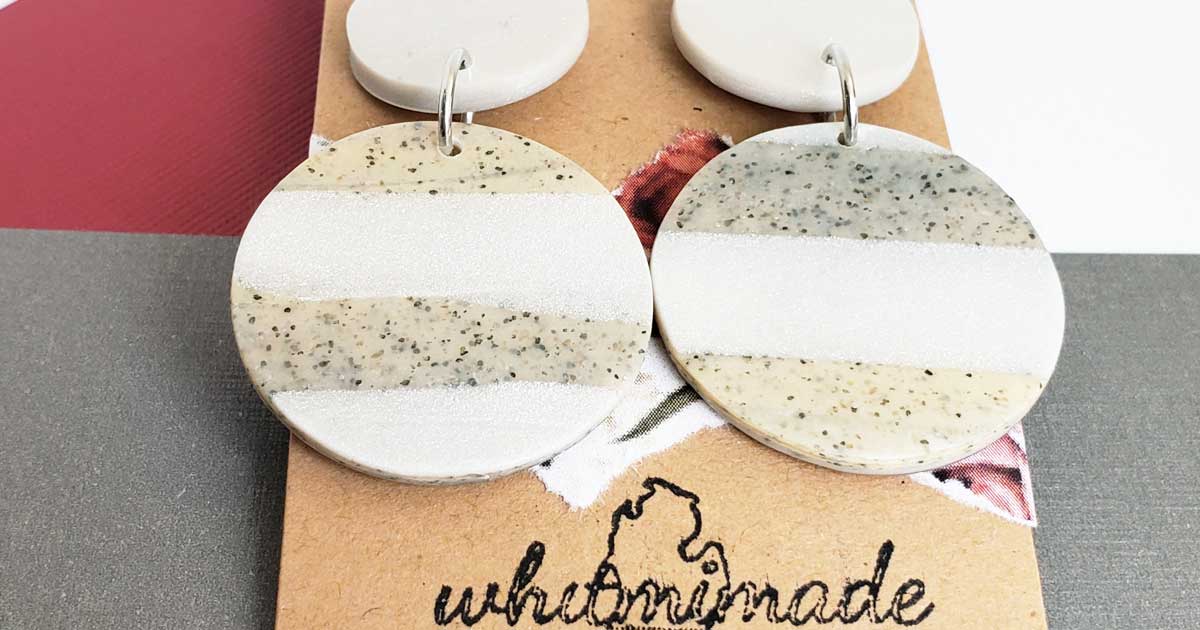 Photo courtesy of WhitMIMade

Created by Whitney VanOeveren, WhitMIMade is a collection of handmade polymer clay statement earrings. Each pair is thoughtfully and individually designed, sculpted, baked, sanded, and packaged by Van Oeveren herself. These lightweight and affordable statements are available in a variety of shapes, sizes, textures, and patterns, not to mention made with a variety of techniques such as marbling, blending, and folding. Each pair is covered with a clear cast resin to give the baubles a shiny-finished look.
"I've always been a creative soul with art being a hobby and an outlet for as long as I can remember," said Van Oeveren, adding that all of her pieces are Michigan inspired. "If you love color, pattern and standing out, then I'm sure we have something for you. I hope my pieces add a splash of sass to your day and you enjoy them as much as I love creating them."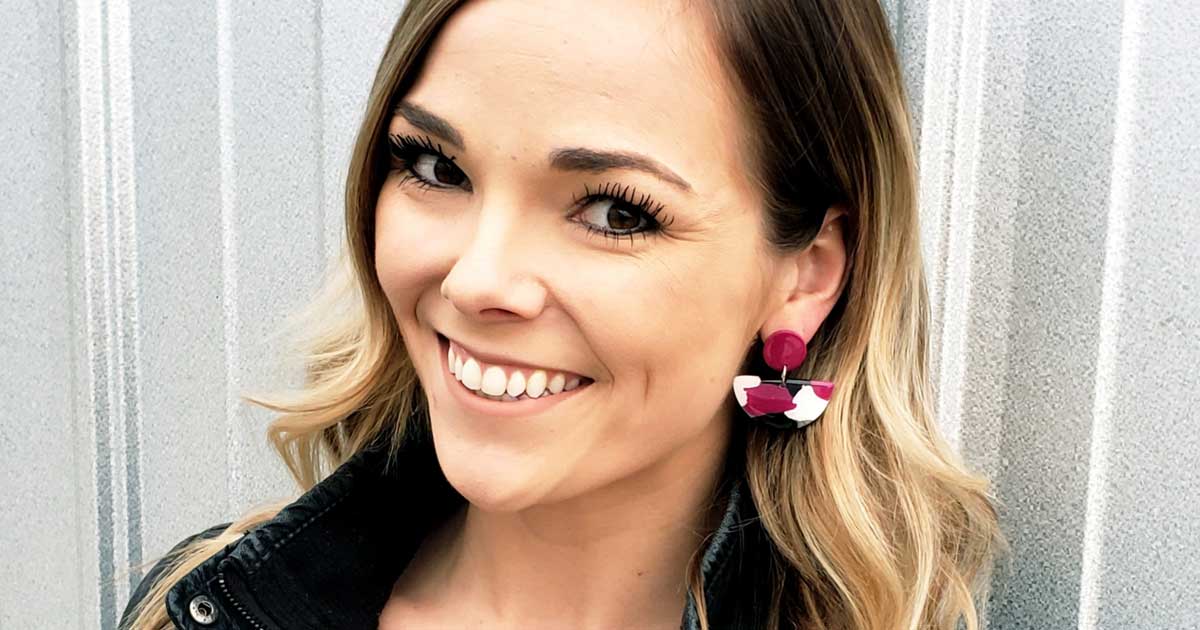 Photo courtesy of WhitMIMade
Those with sensitive skin, fear not: Van Oeveren uses high-quality components, such as stainless-steel posts and backings, so they can be worn by anyone.
Public Thread
Publicthread.co | @publicthread | facebook.com/publicthread
Janay Brower launched Public Thread in 2016, from her kitchen. She started with the main idea of creating a sustainable business that supported talented people in the community, using materials that already existed—a disruption in the current textile industry. Currently, Public Thread creates carry-on-sized bags, laptop cases, weekender bags, business card holders, wristlets, wallets and much more.
What's also cool is that they accept donated materials to create their products. This could be anything from scrap textiles to seatbelts and roadside billboards! It's never been easier to feel good about the products you're buying.
Pieces of Me
Piecesofmeco.com | @piecesofmeco_ | facebook.com/piecesofmeco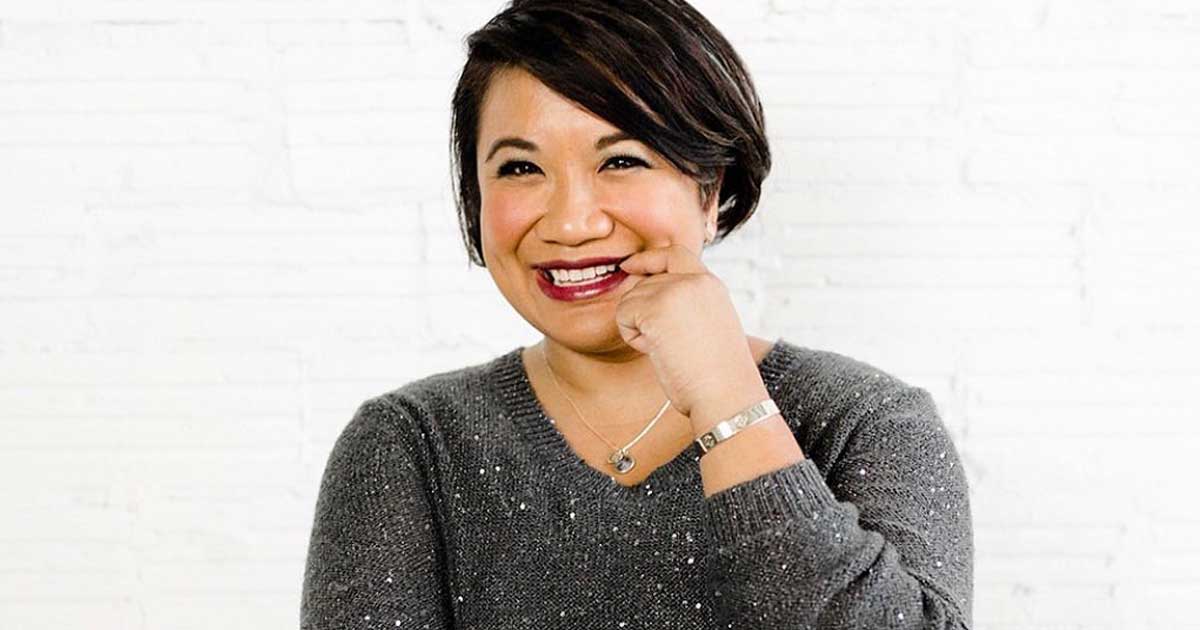 Photo courtesy of Jennifer Pascua
Pieces of Me is a meaningful jewelry brand, rooted in the concept that everyone is unique. Founded by Elsa Vos, the line has more than two dozen personality trait icons, visually represented in the brands' line. Each piece is made of high-quality materials available in silver, gold, and rose gold, with a lifetime guarantee.
In November, Pieces of Me was featured on the TODAY Show during the Holiday Gift Guide of the Hoda and Jenna Show—an opportunity Vos feels blessed by.
"Having the TODAY Show staff believe in your product and brand, to give it its own spotlight on their hottest holiday segment feels like a boost of confidence that I can't even describe," said Vos. "I've been working tirelessly to build this brand from day one, four years ago when I graduated college. To reach this milestone this early on in my company is an incredible feeling."
Written by Sarah Suydam, Staff Writer for West Michigan Woman.
Main photo courtesy of Whitney VanOeveren