In the past 40 years, Paws With A Cause has placed almost 3,000 assistant dogs with those who need them—all across the country.
If you've ever wanted to learn how PAWS came to be, hear how they make a difference in hundreds of lives, and even see some PAWS dogs in action, keep reading.
PAWS is celebrating 40 years of serving people with disabilities through custom-trained assistance dogs with their 40th Anniversary Open House on June 22, 2019, from 11 a.m. – 2 p.m. Visitors can stop by the PAWS National Headquarters in Wayland for a PAWSome good time with demonstrations, a facility tour, and more. And, yes, there will be "pet-able" dogs on site! (We knew you were wondering.)
In addition to see seriously hard-working assistance dogs, visitors will be able to learn the history of PAWS, where PAWS is now, and where it hopes to go in the future.
"Visitors can tour all three buildings on our campus including—but not limited to—the main training building and our vet and grooming facilities," said Carolyn Conway, Public Relations and Social Media Coordinator with PAWS. "There will also be many presentation booths set up throughout the buildings so visitors can learn about each department that makes PAWS successful."
Conway added that there will be special PAWS videos rolling throughout the day, as well as assistance dog demonstrations to show guests exactly how talented PAWS dogs are.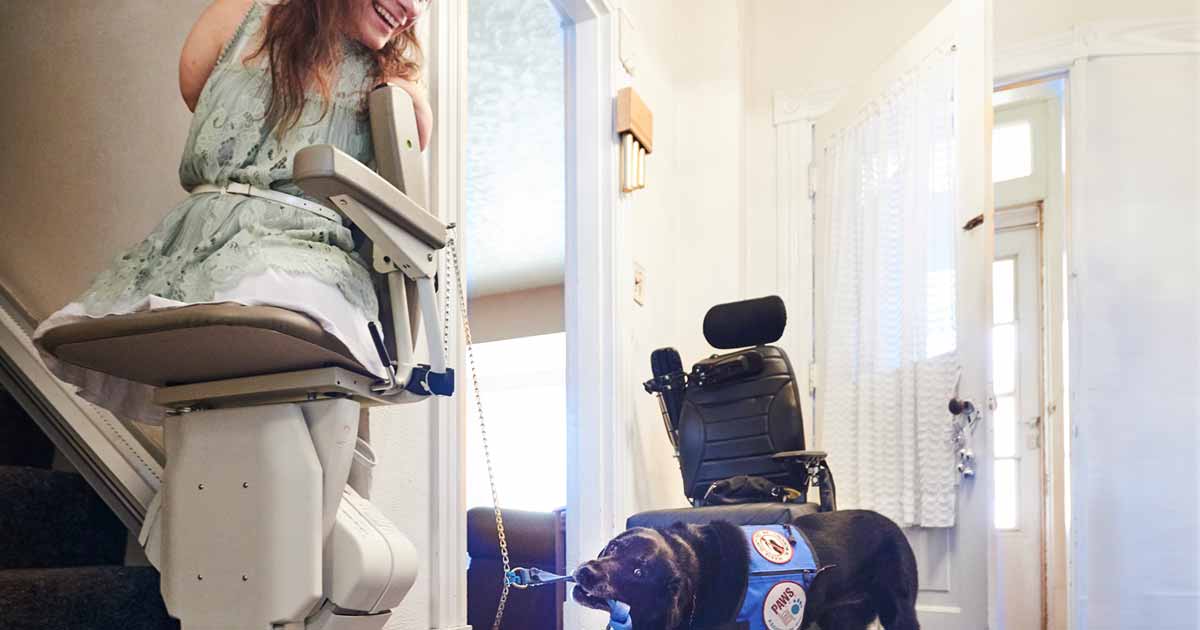 Photo courtesy of Paws With A Cause.
PAWS trains four different types of assistance dogs:
Service dogs.
Hearing dogs.
Seizure response dogs.
Dogs for children with autism.
"Some tasks that may be demonstrated at the Open House include opening doors, pulling a wheelchair, taking off a jacket, turning on a light switch, getting help, bracing to help a client stand, and alerting to various sounds," said Conway, who notes that 89 percent of PAWS' revenue comes from individual donors.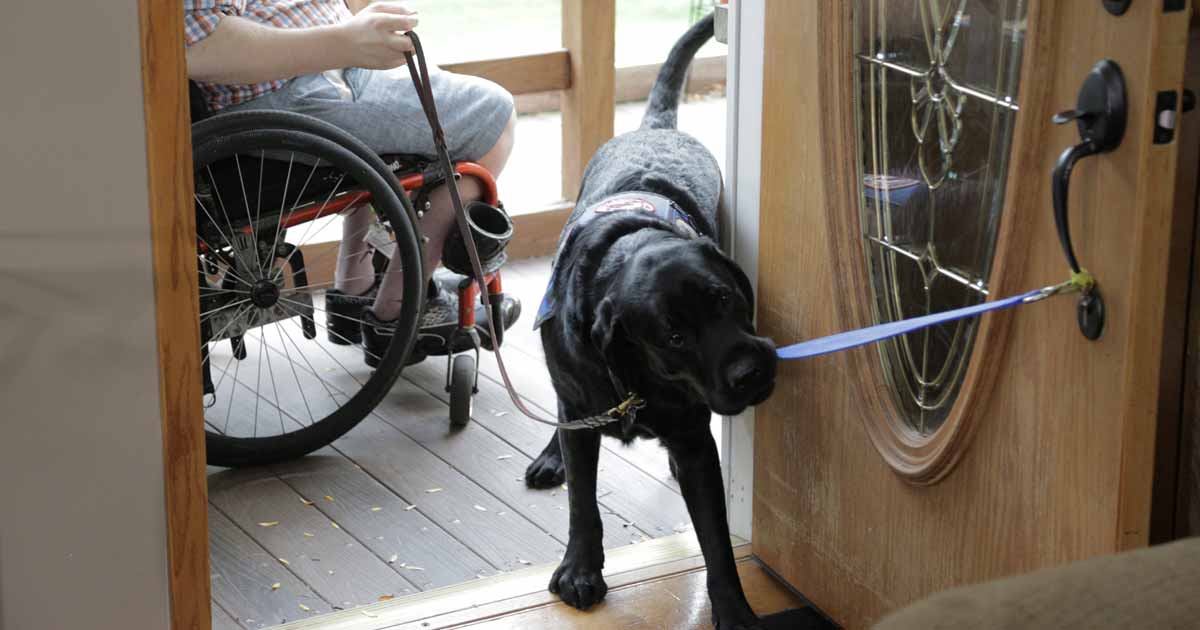 Photo courtesy of Paws With A Cause.
"PAWS has also placed 79 dogs into other working careers including guide dogs and arson detection work."
Be sure to stop by the Open House and learn more about how you can foster a puppy, be a host home, or donate.
Written by Sarah Suydam, Staff Writer for West Michigan Woman.
Main photo courtesy of Paws With A Cause/ T.J. Hamilton.