Several West Michigan community organizations and attractions are creating avenues for acceptance and inclusion for individuals of all abilities. From the performing arts to educational experiences, read on to learn about the newest additions to our diverse community.
KultureCity, a leading nonprofit organization recognized nationwide for using its resources to revolutionize and effect change in the community for those with sensory needs, recently partnered with John Ball Zoo and Grand Rapids Public Museum to make those organizations—and their programs and events—sensory-inclusive. This important step promotes an accommodating and positive experience for all guests with specific sensory considerations.
Sensory sensitivities are often experienced by individuals with autism, dementia, PTSD and other similar conditions. One major barrier often experienced is sensitivity to overstimulation and noise, which is a part of the environment at public spaces such as museums and zoos.
The KultureCity certification process included staff at the Zoo and Museum being trained by leading medical professionals on how to recognize guests with sensory needs and how to handle a sensory overload situation. Sensory bags equipped with noise-canceling headphones, fidget tools, verbal cue cards, and weighted lap pads are available to guests at both locations who may feel overwhelmed by the environment.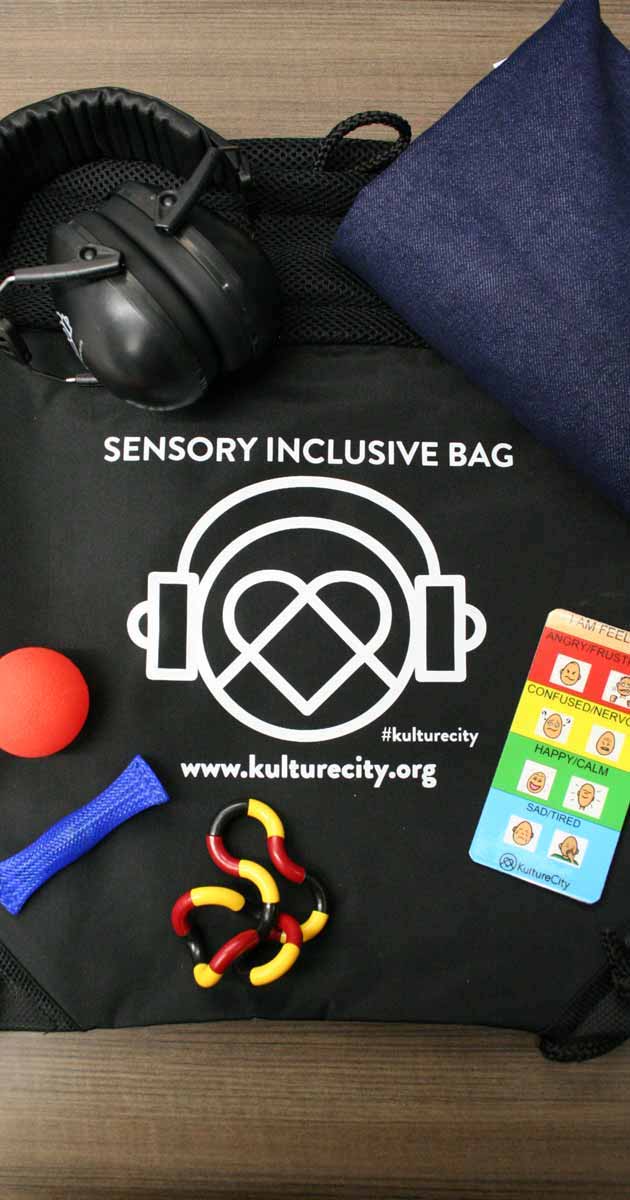 "Having the opportunity to collaborate with KultureCity and the Museum to offer sensory kits to our guests embodies the Zoo's value of diversity within the culture, talents, and experiences of our communities," said Peter D'Arienzo, CEO of John Ball Zoo.
"As the Museum and Zoo continue our partnership, we are pleased to be able to offer sensory kits to our visitors, and provide additional training for our staff and volunteers," added Dale Robertson, President and CEO of the Grand Rapids Public Museum.
Prior to attending either facility, families can download the free KultureCity app to view what sensory inclusive features are available and where they can be accessed. The app also has a Social Story, which will provide a preview of what to expect while visiting.
"To know that you soon will be able to see families attend the Museum and Zoo, a true community experience, with their loved ones who have a sensory challenge and who were not able to previously attend, is truly a heartwarming moment," said Traci Johnson, Executive Director, KultureCity. "Our communities are what shapes our lives and to know that both the Grand Rapids Public Museum and John Ball Zoo are willing to go the extra mile to ensure that everyone, no matter their ability, is included in their community is amazing."
ALSO IN WEST MICHIGAN ...
Civic Theatre is amping up its sensory-inclusive efforts with annual Low Sensory Night performances, the most recent being a performance of James and the Giant Peach in early May. At these special events, audience members, and families affected by autism or other sensory disorders can enjoy the magic of live theater in an environment designed to be inclusive and as stress-free as possible.
"We limit seating, so there's plenty of room for people who need to move around; adjust the lighting and sound, so it's not too harsh or jarring; and reduce the amount of over-stimulating interaction between the audience and performers," said Allyson Paris, Associate Director, Civic Theatre. "We also provide highly skilled individuals as volunteer ushers and guides for the evening, as well as several 'cool down zones' in the lobby for anyone who needs a quiet place to take a break during the evening."
Paris added that Civic's School of Theatre Arts has taken huge strides in the past few years to be as inclusive as possible.
"We work with any parent who identifies their student as having special needs in order to create an individual plan to help them succeed," said Paris. "Simple changes like creating and using visual schedules, offering fidget or stress toys if needed, and the presence of a teacher's assistant in the classroom can make a big difference!"
Paris stresses that it's Civic's goal as a community theater to always be as inclusive as possible to the entire community.
"We recognize that the theater environment can be very overwhelming to individuals with certain sensory disorders, but we still want those individuals, and their families, to be able to enjoy the magic of live theater!"
Written by Sarah Suydam, Staff Writer for West Michigan Woman.
Photos courtesy of the Grand Rapids Publlic Museum.