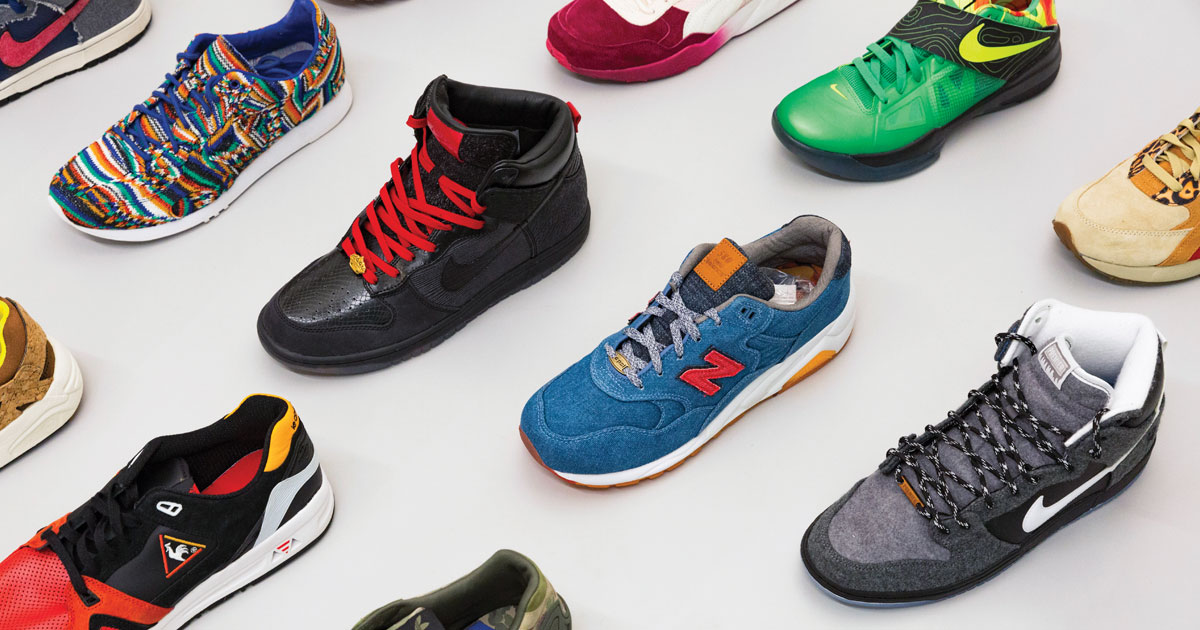 What drives the human impulse to collect things? What social justice issues are humans facing—and what are we doing to better the lives of men, women and children everywhere? New exhibits at Frederik Meijer Gardens & Sculpture Park, Grand Rapids Art Museum (GRAM) and the Urban Institute for Contemporary Arts (UICA) explore human nature and identity.
From collections of lost and found objects, to tribal-inspired tattoos, to emerging and historically underrepresented artists, these new exhibits challenge the art world status quo.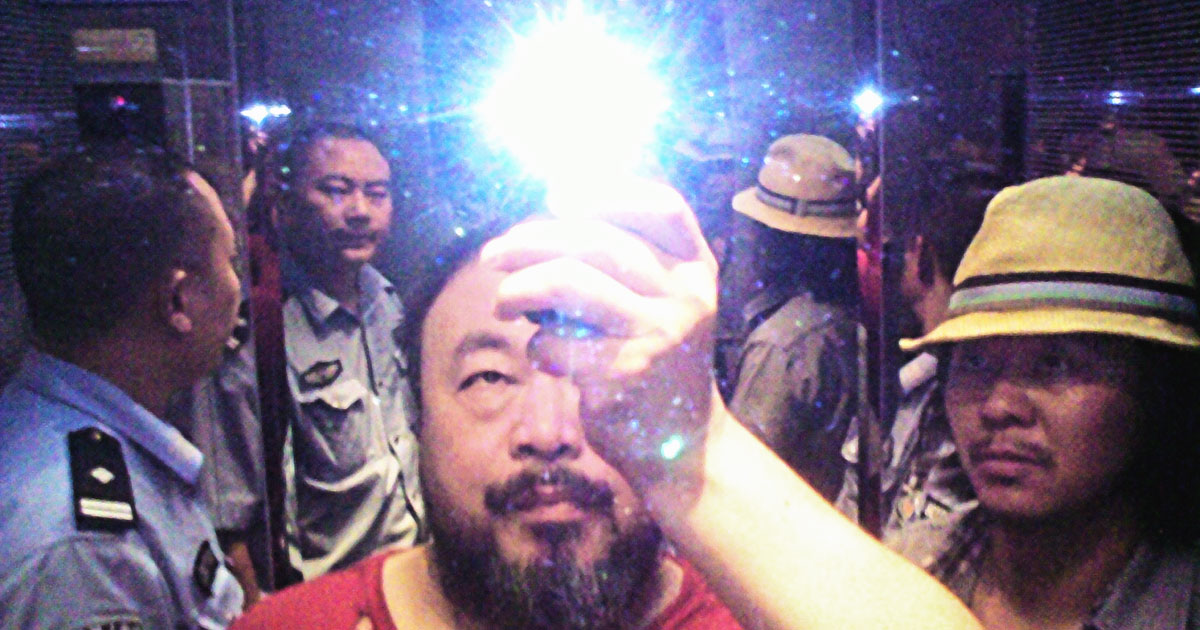 Ai Weiwei at Meijer Gardens: Natural State
Illumination, 2009. Color print on dibond. Photo courtesy of Ai Weiwei Studio.

More than 30 works by internationally renowned artist and activist Ai Weiwei are on display at Frederik Meijer Gardens & Sculpture Park, featuring both iconic works across the artist's repertoire as well as works specific to Meijer Gardens. Ai Weiwei, one of the defining cultural voices for the 21st century, uses imagery from the natural world to introduce his ideas and concerns, including the state of humanity. Through his work, the artist calls out inequalities and injustices for the betterment of the lives of men, women and children everywhere.
Ai Weiwei at Meijer Gardens: Natural State is on display through August 20, 2017.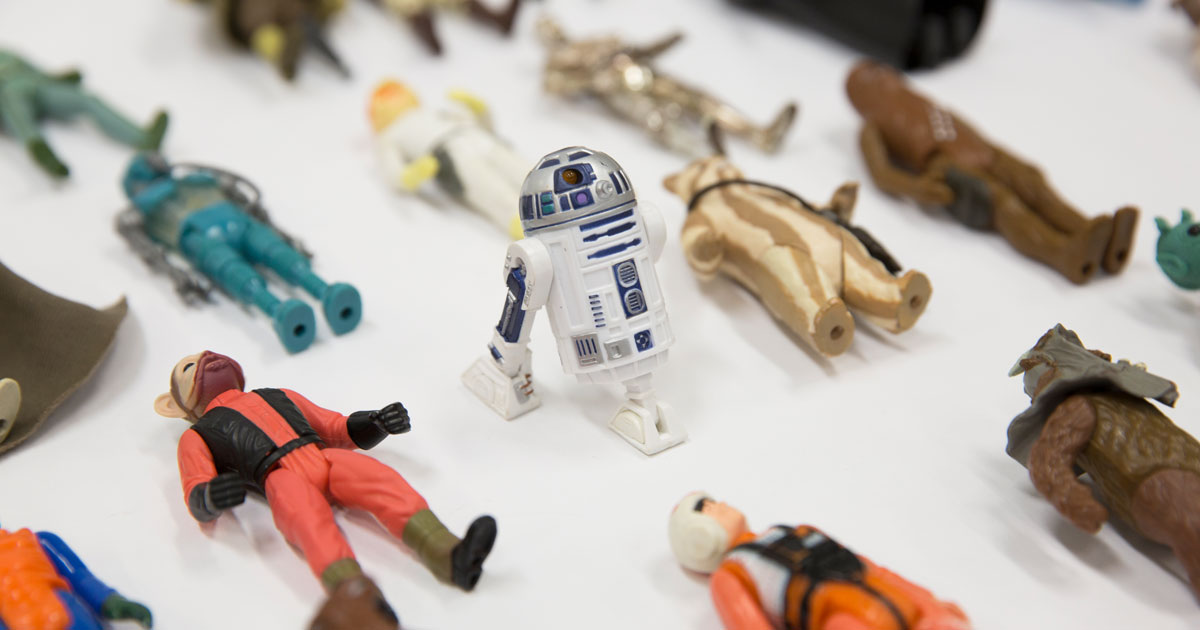 Finders Keepers: West Michigan Collects
Star Wars Action Figures. Collection of Silas and Owen Camp.

Museums are distinguished for their collections of artwork, but what about individuals? Objects we hold onto—even objects we lose or discard—say a lot about our individual identities. Finders Keepers draws from 19 different collections across West Michigan, among them fine art, vintage coats, vinyl records, pinball machines, Star Wars action figures and even a collection of objects found littered among the streets of Grand Rapids to explore the passion, motivation and drive behind the universal human impulse to collect objects.
Explore Finders Keepers at Grand Rapids Art Museum (GRAM) through April 30, 2017.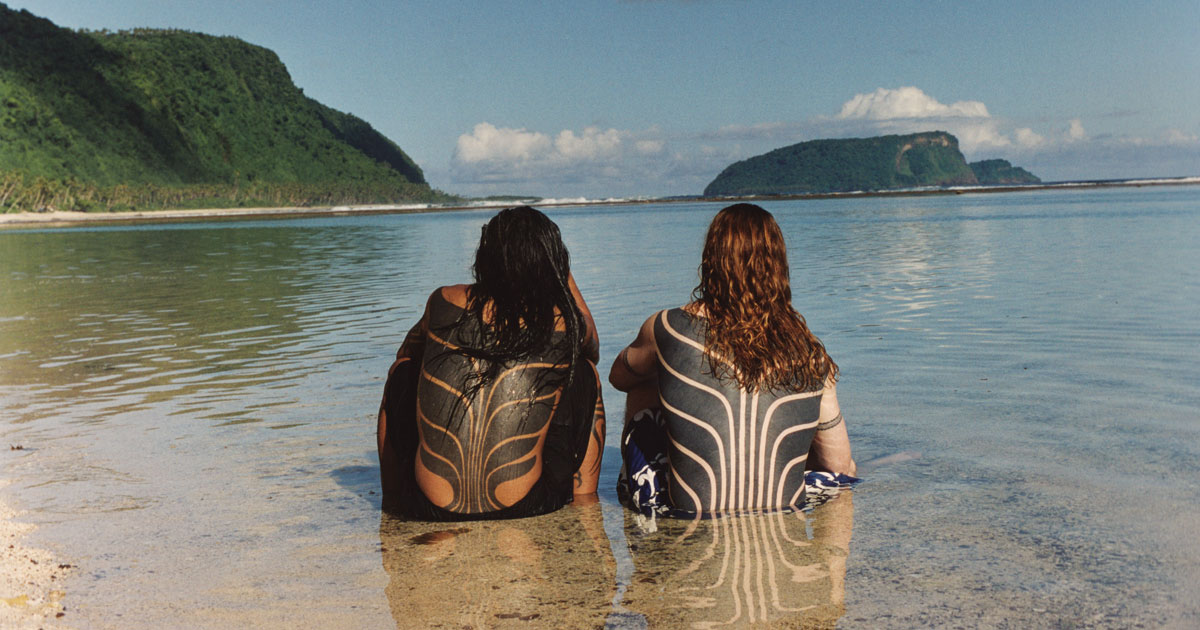 Black Waves: The Tattoo Art of Leo Zulueta
Leo Zulueta and Rory Keating, backpiece tattoo designs by Leo Zulueta tattooed by Ed Hardy, Keating tattooed by Zulueta, Western Samoa 1999, photo courtesy of Dianne Mansfield.
Meet Leo Zulueta—the man largely responsible for the popularization of tribal tattooing in the United States. Tattooing as we know it in Western cultures originated in the Pacific Rim, where the bold designs are more than simple body adornment and hold symbolic meaning. And so it stands: Every tattoo has a story, and Black Waves is a visual biography of Zulueta's work and a narrative of his personal and cultural history presented in the form of personal photographs, texts, tattoo-inspired drawings, hand-drawn tattoo flash and a large-scale mural created specifically for GRAM's lobby.
Black Waves is on view at GRAM through August 27, 2017.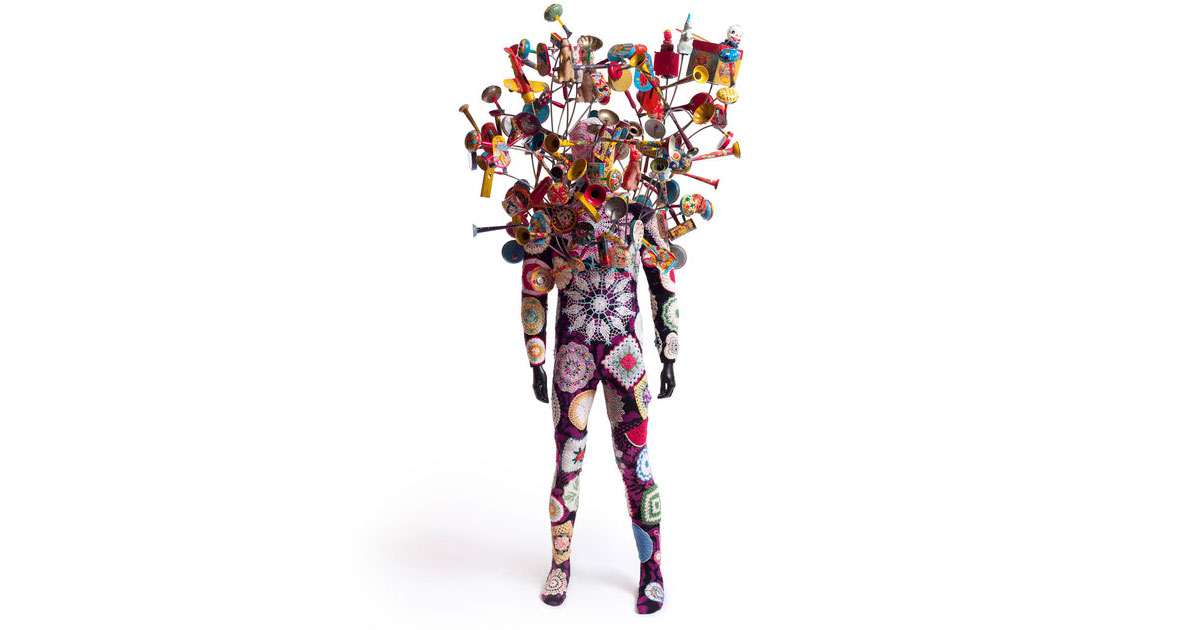 US IS THEM: Art From the Pizzuti Collection
Nick Cave, (b. 1959), Soundsuit, 2010, Mixed Media, 92 x 43 x 48 in. Photo courtesy of James Prinz Photography.

More than 50 individual contemporary artworks by 42 international artists who confront issues of politics, religion and racism are on display at Urban Institute for Contemporary Arts (UICA). Artworks spanning a diverse range of media—including painting, sculpture, photography and video—challenge and rearrange stale notions of identity and obsolete notions of difference. Organized geographically, the exhibit features sections dedicated to artists from diverse roots, whose artwork reflects timely and potent issues of social justice and current affairs across the world: Artists of Africa and the Caribbean reveal a focus on the persistent legacy of colonialism in their works; Chinese artists address individual voices in a vast society; Middle East artists contemplate religious freedoms and fights for equality; American artists speak to continuing racism and bigotry.
US IS THEM is on display at UICA through May 14, 2017.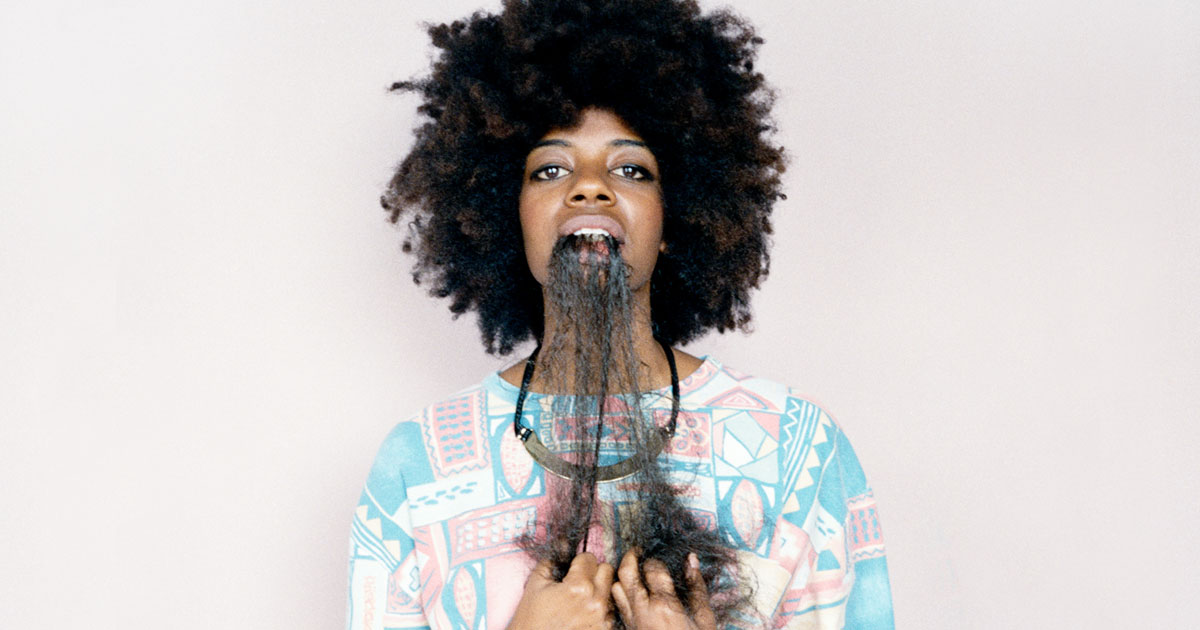 Here + Now
Nakeva Brown, Hair Portrait #2, The Refutation of "Good" Hair, 19 inches x 19 inches, Archival Inkjet Print, 2012

The opportunity presented by US IS THEM extends to emerging and mid-career African-American visual artists, spoken word artists, curators and performing artists. Here + Now is a series of solo exhibitions, performances, community events and a group show that brings great emerging talent to the West Michigan community.
UICA presents Here + Now through March 31, 2017.

A selection of shoes from the Collection of Buddafist69. Photo courtesy of Grand Rapids Art Museum.