Small businesses are the heart of any community, and West Michigan is no exception. It's more important than ever to shop locally and support those who enrich our community through their entrepreneurship, spirit and creativity.
In this Small Business Spotlight, we sat down with Gina VanTimmeren, Founder of Gina's Boutique, a trendy boutique offering everything from stylish pieces for the office to unique outfits for a night out on the town. Keep reading as VanTimmeren shares her thoughts on being a small business owner, what makes Gina's Boutique special and plenty more.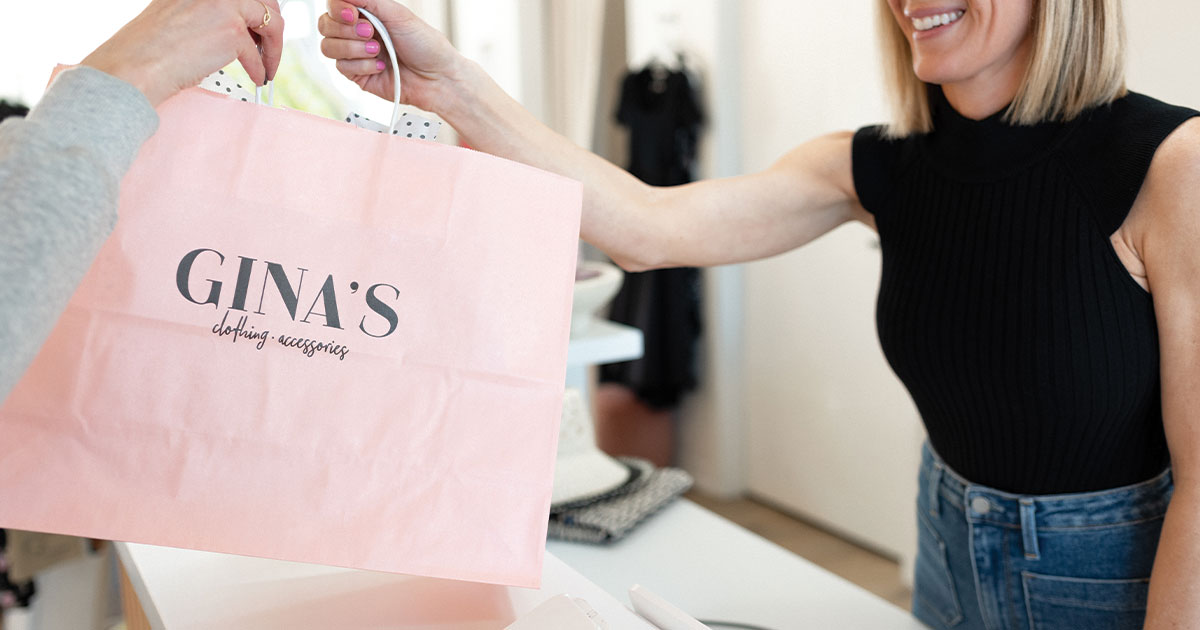 Tell us about Gina's Boutique, how it got started and what types of products and services you offer!
I started Gina's when I was 23 in downtown Grand Rapids. Looking back, I think that being young, fearless (and maybe a little naive) worked to my advantage because I'm not sure I would have mustered the courage to take the leap later in life.
My educational background includes a degree in fashion merchandising, and it was during an internship in London that I fell in love with the charming boutiques and envisioned bringing that same vibe to Grand Rapids. While I've always had a love for clothing, what truly ignited my enthusiasm was the way clothing could make people feel and boost their confidence. Yes, being surrounded by beautiful clothes is amazing, but nothing beats the feeling of helping women feel their absolute best!
Fast forward 19 years, and I find myself in Ada Village with an amazing team and dedicated customers who continue to support my dream. At Gina's Boutique, we specialize in serving busy women (especially moms!) who want unique styles, personal service and clothes that make them feel like the superstars they are. We know how hectic life can get when you're juggling work, kids, and everything in-between, which is why we're dedicated to making shopping for stylish clothes as easy and stress free as possible.
Gina's offers a carefully curated collection that caters to a busy lifestyle, with comfortable yet chic pieces that will take you from the office to the playground and beyond. We've become known as the go-to spot for a "cute dress," but it doesn't stop there. We also have the comfortable styles you're looking for from brands such as Z Supply and Varley.
Share a bit about what makes Gina's Boutique unique!
A Personalized Shopping Experience: At our store, it's not just about selling clothes; it's about building connections. We take the time to know our customers, creating a shopping experience that feels like spending time with a friend. Whether you come in with a squad or fly solo, you're never alone.
A Relaxed and Beautiful Environment: Shopping should be a joy, not a chore. When you step into the store, you'll find a space designed for ease and comfort. There are no pushing sales tactics—just a welcoming atmosphere where you can explore and express your style without feeling pressured to make a purchase.
Unique Styles, Unique Identity: Our clothing reflects the essence of our brand, and our brand is uniquely attuned to the tastes and preferences of those we serve. You'll know the moment you walk in the store if it's a right fit for you.
What makes you passionate about what you do?
As mentioned above, I quickly realized that my true calling was connecting with and helping the amazing women I encountered. While clothing might not transform your life, it has the remarkable ability to elevate your confidence.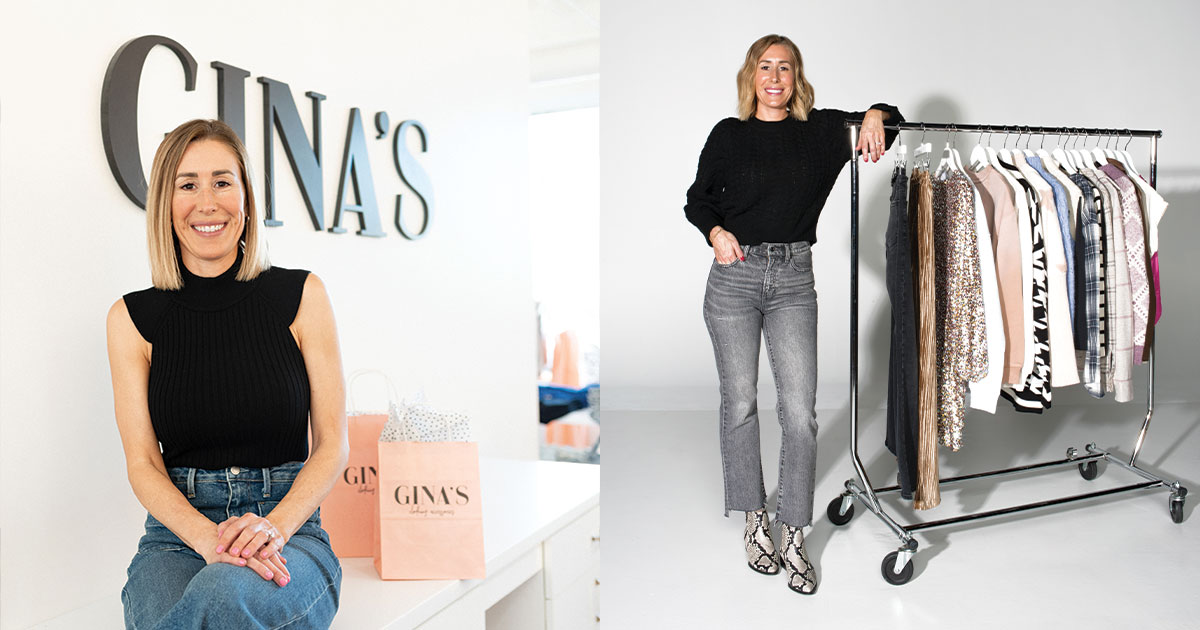 What's your favorite part of owning a small business?
The people you meet along the way. Some of my customers have become my dearest friends. My staff is like family, and I work with some of the most amazing vendors who have helped me grow and become who I am today. Having a lot of cute clothes at hand is pretty nice too!
In addition to choosing to shop local when possible, how can the community support small businesses like yours?
Referrals are always the best compliment! Also, sharing posts on social platforms is a great way to show love to local businesses.
With the holidays approaching, is there anything specific shoppers should be aware of?
Watch our socials or check our website for all of our holiday promotions. Ada Village also does an amazing event: Women's Night Out on December 9. We will have 15% off your purchase, treats and swag bags with purchase.
Where can people find you/shop your products?
We're located at 496 Ada Drive in Ada. Shop online at ginasgr.com and follow on Instagram (@ginasboutique) or Facebook. Our store hours are Monday-Friday 10 a.m. – 7 p.m., Saturday 10 a.m. – 5 p.m. and Sunday 11 a.m. – 4 p.m.
Written by Sarah Suydam, Managing Editor for West Michigan Woman.
Photos By Olivia Easterday Photo, Courtesy of Gina's Boutique.