Last Thursday in Muskegon, the Frauenthal Center for Performing Arts hosted its sixty-second Miss Michigan pageant where thirty-one of our state's beautiful, talented, and passionate young women gathered to perform their hearts out for the title of Miss Michigan 2012, part of the Miss America Organization. I was invited to attend because the publisher of West Michigan Woman magazine also publishes fourpoints magazine.
Being my first pageant, anticipation for the talent, interview, bathing suit, and evening wear performances was high. I was initially a skeptical writer for this publication, because like many, I saw the pageant as a beauty contest that in some capacity exploits women and their outward appearance. But the more I learn and write about the Miss America Organization (as opposed to the Miss Universe Organization) and its participants, the more this stereotypical outlook is diminished.

What impressed me the most about the contestants Thursday night was reflected in something Miss Michigan 2011, Elizabeth Wertenberger said.
"The crown is a microphone."
Because of local, state, and national pageants, young women involved in the Miss America Organization wear, as Elizabeth put it, "more than an accessory." The crown to MAO titleholders is a microphone through which hundreds of women past, present, and future can advocate for their platforms (community service related outreach), and speak volumes as representatives of women's empowerment. Instead of jumping on the bandwagon of pop culture's women as sex symbols, Miss America is recruiting the country's brightest and most passionate to bring awareness and increase hope.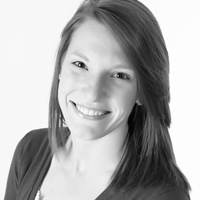 Written by: Erika Fifelski is the West Michigan Woman magazine editorial coordinator. She was born and raised in West Michigan, and after a brief stint on the sunrise side, she's home and loving it. Erika enjoys gardening, vacuuming, and discovering new ways to live sustainably and support local businesses. Photo: Erika and Miss Michigan 2011 Elizabeth Wertenberger.