You may have already heard of Zeal Aerial Fitness in Grand Rapids for their pole dance, silk or hoop workout classes, but did you know they're also now offering something a little different? Launching this mid-August, bungee classes at Zeal are a low impact, high energy class that all people can enjoy. And it sounds like a ton of fun.
The first of its kind in Grand Rapids, bungee classes combine cardio and strength-training while being attached to a harness and bungee cord. People all over have taken notice of the new and trendy way to get moving.
"We noticed there was a huge interest in bungee fitness but a lack of classes in Grand Rapids," said Christina Vandam, owner of Zeal Aerial Fitness. "Bungee fitness is a wonderful workout with a lot of great benefits. As it is a motion-based training, it utilizes the whole body but doesn't leave you feeling exhausted afterwards."
The harness used in the workout allows for assistance and resistance throughout the entirety of the class. The workouts are an alternative option for building muscle and fat-burning and can also work for those who want to enhance mobility, as it's very low impact.
My knees are already thanking me.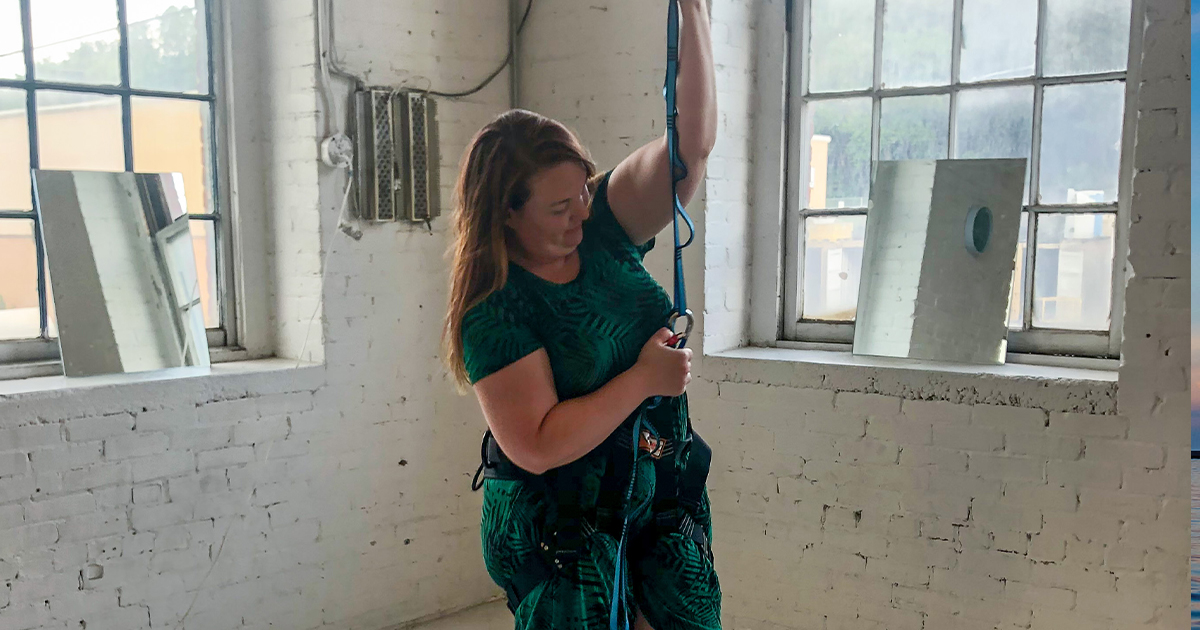 Vandam says people of all body types are able to enjoy these classes, and notes that they're a great way to maximize workouts without strain on joints. It's like being able to bounce around in one of those baby bouncers that actually look pretty fun (don't pretend you haven't thought about it).
Located on the southwest end of Grand Rapids, Zeal's instructors are highly skilled in their craft and are being trained by Grounded Aerial, a notable bungee training company.
Classes will be available for sign up starting in August, so bounce on over and check it out.
Learn more at Zeal Aerial Fitness.
Written by Sarah Suydam, Managing Editor of West Michigan Woman.
Photos coutesy of Zeal Aerial Fitness