Among the many things the coronavirus has brought us, has been change, adjustment, and the buzzword of the year, "pivoting." It is unlikely that a single individual has been untouched or unaffected by the global pandemic. Businesses, families, and organizations alike have had to figure out how to navigate and adjust to a socially distanced and virtual world, special needs providers included.
Social Changes
As a Board-Certified Behavior Analyst working in the field of Applied Behavior Analysis (ABA), my work focuses on aiding children with autism by helping them to establish developmental skills. This consists of one-on-one treatment, and, in a pre-COVID world, would include a mix of learning individual skills as well as engaging in group time for learning play and socialization skills, which are essential for development.
For the children that had programs primarily targeting social skills, care has been significantly impacted by safety protocols that are in place to protect individuals from contracting or spreading the virus. As a result, our teams' ability to conduct social skills training—whether through social skills groups or play groups for our younger learners—has become extremely limited. It's challenging to target social interaction and communication deficits virtually, so working with each family to identify how to best target such skills has never been more important. It's imperative that children build prerequisite and social skills and meet varied expectations in a world where those expectations are changing.
Autism and School
In many cases, children and families have been asked to learn a whole new set of skills with the virtual changes that have been made in response to COVID-19. For many, these changes came with the new school year. Many children are being asked to wear masks for the first time or to complete school from home.
Those who have been learning from home are having to change the way in which they view their space. Home, which used to be a place of fun and play, has now become associated with expectations to perform and learn, which were not previously required. They may also struggle to develop new skills like remaining seated at a table and attending to a screen or learning how to log themselves into a Zoom meeting.
For a child who struggles with learning new skills, like many with autism do, this can be overwhelming and can cause frustration. Computers, tablets, and other screens, which were once used for fun and treated as an outlet for relaxation, are now associated with structure, expectations, and work. This leaves children with little space to fully relax and escape.
Helping Children Adjust
At this time, we have been working with each family to identify what their specific needs are. For some, it's teaching a child how to tolerate a mask. For others, it's teaching how to log on to Zoom meetings. Yet for others, it's moving services from a clinic setting to a home setting where parents and families feel safer. Changes, both big and small, are being made on an individual basis to help support each family.
Strong participation from parents during training opportunities is crucial to help address the impacts of COVID-19 and shaping social and community skills, as well as new skills required to complete new expectations for education. The more involved they are, the more a parent can take advantage of learning opportunities throughout a child's day.
Despite COVID-19's curveball, Gateway Pediatric Therapy is dedicated to ensuring those with learning disabilities are not left behind. Additional options include leveraging telehealth services to add additional precautions to mitigate risks related to COVID-19. We suggest this as a way to help families feel more comfortable and to decrease face-to-face interactions when possible and clinically appropriate.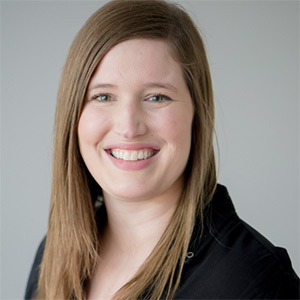 Written by Lisa Bingham, Grand Rapids Regional Clinical Director, Gateway Pediatric Therapy. Lisa grew up in Grand Rapids, Michigan, with her mom, dad and four siblings. Growing up in a big family taught her so much about loving, caring, listening and encouraging other people. Lisa has always had a passion for working with children. She loves their simplicity, honesty, and pure love for others. Lisa pursued a Bachelor's degree in Therapeutic Recreation through Calvin College. After graduation, she began working with children on the autism spectrum as a Recreation Therapist in a residential facility. On her team was a BCBA who taught Lisa about behavior analysis. She discovered a passion for ABA principles and started working at an ABA clinic in April 2014. She received her master's degree in ABA from the University of Cincinnati in 2016, after which she went on to earn her BCBA certification.
Photo courtesy of Gateway Pediatric Therapy.