My stomach tenses with nerves and anxiety as I sit in the cold, blue-tinted doctor's office. She's told me I have secondary amenorrhea. My bone density is far lower than it should be for an athletic 18-year-old. She wants me to eat more. I can't do that: Doesn't she know I'd gain weight? Unacceptable.
My stomach offends me, pressing against the waistband of the jeans that fit me a year ago, battling the zipper that refuses to close. I hate this. I hate it. I grab at the flesh, desperately wishing I could just pull it off my body. I change into workout clothes instead, ready to serve time on the elliptical machine for the failure of my convex abdomen.
My stomach clenches as I stand on stage, in full costume for dress rehearsal as Juliet, spot-lit and vulnerable. "Hold your tummy!" my boss orders from the audience. She told me to tone up—"Maybe lose a couple pounds"—in my annual work review. But I could have told myself that; my daily hours in front of a mirror have made me well-aware of my failure to meet the aesthetic standards that are required by the professional ballet world.
My stomach aches from being absolutely overstuffed with food. There are a lot of steamed veggies, mixed with too many servings of ice cream to count, frozen fruit, popcorn, and a strange concoction of celery, chocolate, nut butter, and pretzels. I don't know why that seemed like a good idea 30 minutes ago. I was eating in a trance; numb, hijacked.
Negative body image has been a gut feeling for me ever since I hit puberty. Pursuing a career in dance certainly didn't ease my perfectionist, semi-neurotic tendencies toward achieving the goals others set for me. A's are the best grade? 4.0 GPA it is! Thin is ideal, in dance and in life? OK! I'll work on eating only fruit for lunch and downsizing my dinner plate to a teacup saucer.
I look at photos of that time—photos of a smiling, beautiful teenager. A stranger would call her thin. Indeed, I've had the privilege of being labeled "petite" my whole life. Yet this thin privilege couldn't protect from what the pictures don't show: The demoralizing thoughts inside; the skipped breakfast and half-eaten dinner; the tears I shed that night over the quarter batch of raw cookie dough I devoured; the self-punishing overexercise; the unshakeable feeling of failure.
My gut always knew I had a problem with eating and my relationship to my body. But I was never "sick enough." (In my early 20s I went to a therapist who, after I divulged my struggles with binge eating and feelings of worthlessness, took one look at my small frame and said, "You seem fine.")
I didn't have a diagnosed eating disorder.
I appeared healthy.
I could (usually) function in work and social situations.
I felt completely alone. Obsessed with food. Unable to control my eating. Crazy.
So, like any millennial does when looking for answers to complex, nuanced issues, I turned to Google. The search engine didn't let me down: I found intuitive eating communities, people who struggled with disordered eating and experienced the same feelings I did, activists explaining how obsession with appearance stifles the pursuit of other passions, and the body-positivity movement. I scoured their blogs, listened to podcasts and signed up for email lists.
But I wanted more. I couldn't be the only one in my community who struggled with this! In our dichotomous culture of fast-food corporations and Weight Watchers, all-you-can-eat buffets and boot camp fitness classes, extravagant multicourse dinners and impossibly thin runway models, an intuitive relationship with food is nearly impossible to maintain.
This is my motivation behind founding the Better Body Image Conference in Grand Rapids. I need a community in my city that exists to talk about body struggles; that provides resources for healing; that offers acceptance for all bodies. I come to the conference through the lens of my own experience, yet I know the issue of body confidence intersects with all sorts of other topics, such as sexuality, gender, ethnicity, disability, age, career, and chronic medical conditions.
My stomach, these days, still deals with churning through food eaten past the point of fullness.
My stomach still protrudes and takes up space people and culture have told me it shouldn't.
My stomach still flinches at certain photos of myself. However, my gut feeling has changed.
My stomach no longer runs my life. I'm a full-bodied person these days. I work to focus on what I can do, what I feel and the kind of human I aspire to be. I have people around me who see me for the multifaceted human I am. I have places to turn to that offer support.
I hope the Better Body Image Conference can do the same for you.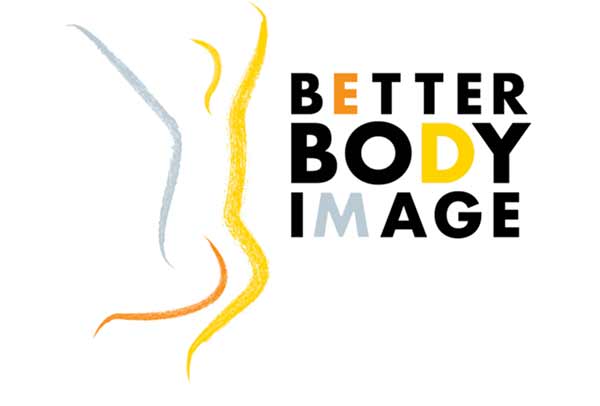 2019 Better Body Image Conference
Grand Rapids
Saturday, March 2, 2019
10 a.m. – 4 p.m.
Grand Valley Eberhard Center
301 Fulton West
Grand Rapids, Michigan 49503
Tickets are available at 2019 Better Body Image Conference or through the conference Facebook page. Individual tickets are $40; a limited number of scholarships are available.
The conference is a day full of body-positivity, resources for healing your relationship with your body, and community building. You will have conversations with other West Michigan residents, listen to inspirational local and international speakers, connect with knowledgeable professionals, and nurture your body with delicious food and gentle movement. No matter where you are on your body-acceptance journey, we have something for you. You will leave with broadened perspectives, expanded resources, and new friends.
Better Body Image Conference's mission is to create cultural and social change in the West Michigan community in the way bodies are viewed, to improve mental, physical, and social health. Visit Better Body Image Conference for a full itinerary and more information on our board, sponsorship opportunities, and history.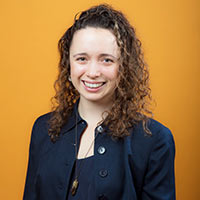 Connie Flachs is a West Michigan transplant who has fallen in love with the beauty and community of the Midwest. A passionate communicator, she connects with others through the mediums of dance, writing and activism. Connie is the co-founder of Better Body Image Conference, a nonprofit that advocates for valuing and respecting bodies of all sizes and shapes. She has danced professionally for eight years and performed as a part of various community projects including ArtPrize, the Rapid's Wave commercial, Embody GR's Dancing with the Stars, Fountain Street Church, and Eclectic String Music Ensemble. Her curiosity has pushed her to pursue an associate degree from Grand Rapids Community College and a bachelor's degree in Community Health, Nutrition and Sustainable Food Systems from UMass Amherst. She's excited to see where her thirst for learning and wanderlust leads her next, and always up to meet new people over coffee. Contact her at [email protected].

Connie's photo courtesy of People Picture Company.
Main image courtesy of Eric Bouwens.