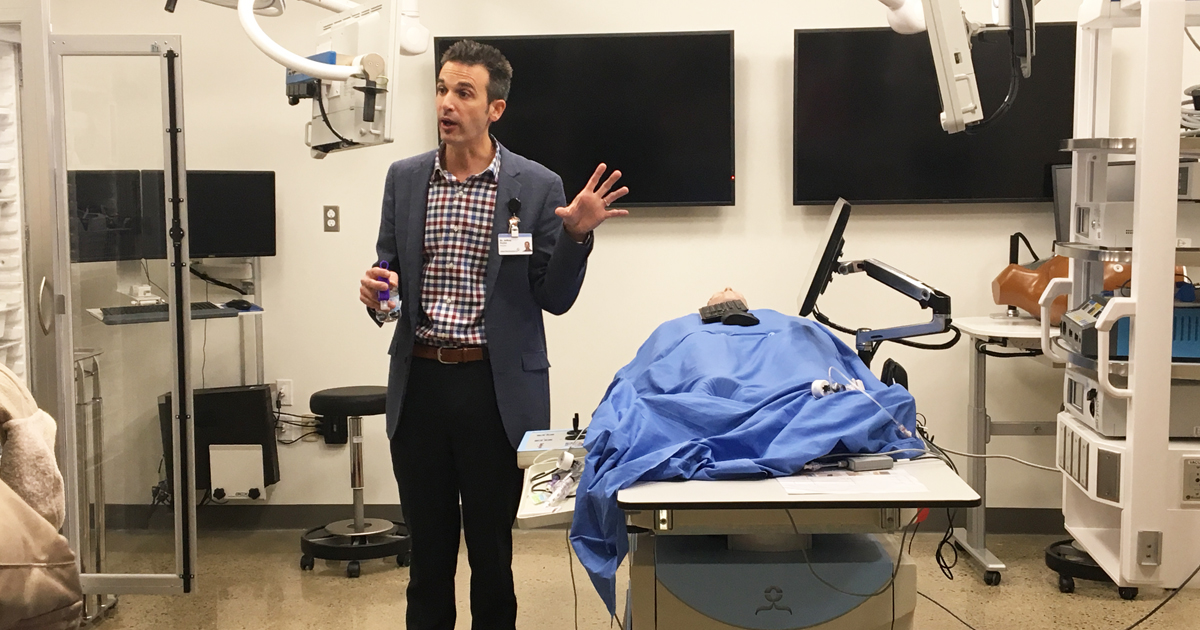 On March 21, 2018, a group of women gathered in Spectrum Health's Cardiovascular Simulation Center to learn how Spectrum has been making strides in treating hypertrophic cardiomyopathy, the most common inherited cardiovascular disease.
The women are part of Ladies Empowering & Advocating for a Difference (LEAD), a group that brings together West Michigan women who are advancing research, innovation and patient care at Spectrum Health, including Helen DeVos Children's Hospital, through philanthropy.
LEAD members make a minimum contribution of $1,000 annually or $250 quarterly and meet regularly throughout the year to get a personal understanding of Spectrum Health's programs and services. At the end of the year, each member can make an educated decision on how to allocate her individual donation.
"As a not-for-profit health system, Spectrum Health relies on philanthropy to launch, sustain and grow many vital programs we offer to the patients and families we serve," said Kaylee Swanson, Senior Foundation Specialist for the Spectrum Health Foundation and Helen DeVos Children's Hospital Foundation.
LEAD has supported programs such as Centering Pregnancy®, Pediatric Music Therapy and the Child Life School Teacher Program. The group also invested nearly $11,000 into the Cardiovascular Simulation Center, a facility that allows physicians and medical teams to practice complex procedures and test new medical devices in an environment that poses zero risk to patients.
These programs are not reimbursable through insurance and would not exist without philanthropy, Swanson noted.
At the LEAD event on March 21, members learned about the Spectrum Health Hypertrophic Cardiomyopathy Program. The most common inherited cardiovascular disease, hypertrophic cardiomyopathy affects at least one in 500 individuals and often goes undiagnosed.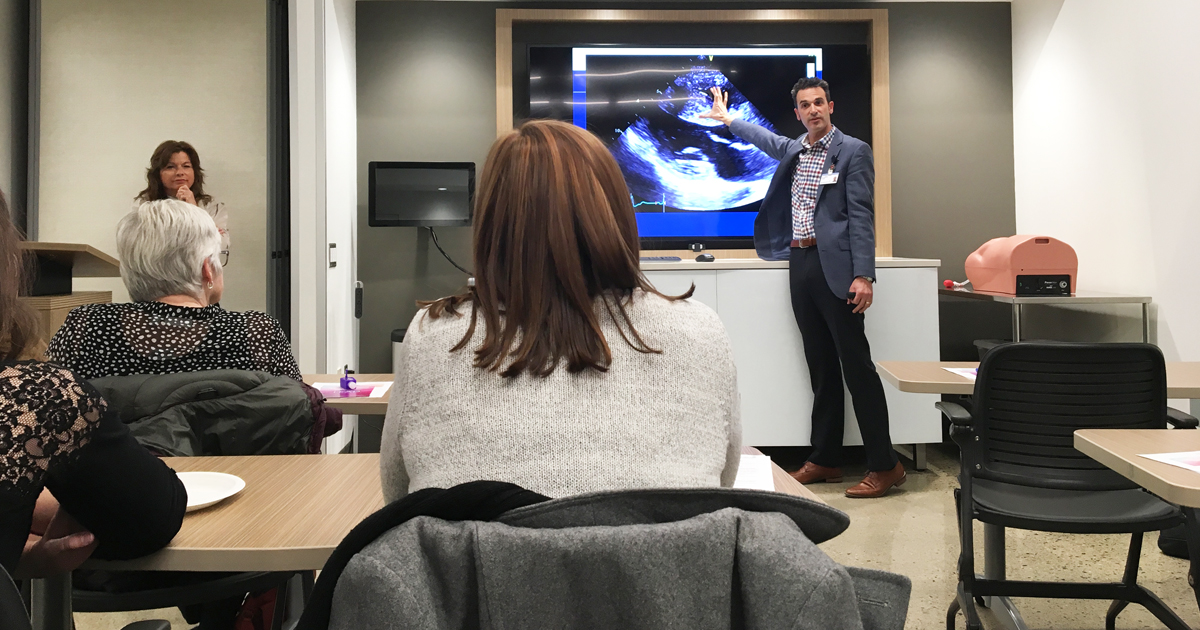 Essentially, hypertrophic cardiomyopathy is a disease in which the heart muscle becomes abnormally thick, which may interfere with normal heart function by narrowing the outflow of blood from the heart. While notorious for the death of young athletes, it is the most common cause of sudden death in all young people and a common cause of congestive heart failure and stroke.
Jeffrey Decker, M.D., Spectrum Health Clinical Cardiology Section Chief, and Amy Prus, RN, Hypertrophic Cardiomyopathy Program Coordinator, noted that as many as 2,000 to 4,000 individuals in West Michigan may be affected.
While once considered a "grave disease," hypertrophic cardiomyopathy has transformed into a diagnosable treatable disease.
Yet Dr. Decker and Prus note that significant requirements for Spectrum Health's Hypertrophic Cardiomyopathy Program are not supported by clinical revenue—including community education events, patient and family support groups, patient educational materials, regional program development and outreach, and research support.
"We have the dream team and the passion," Decker and Prus said to LEAD members. "But we need your support."
Learn more about LEAD Membership at spectrumhealth.org.
Written by Cassie Westrate, staff writer for West Michigan Woman.