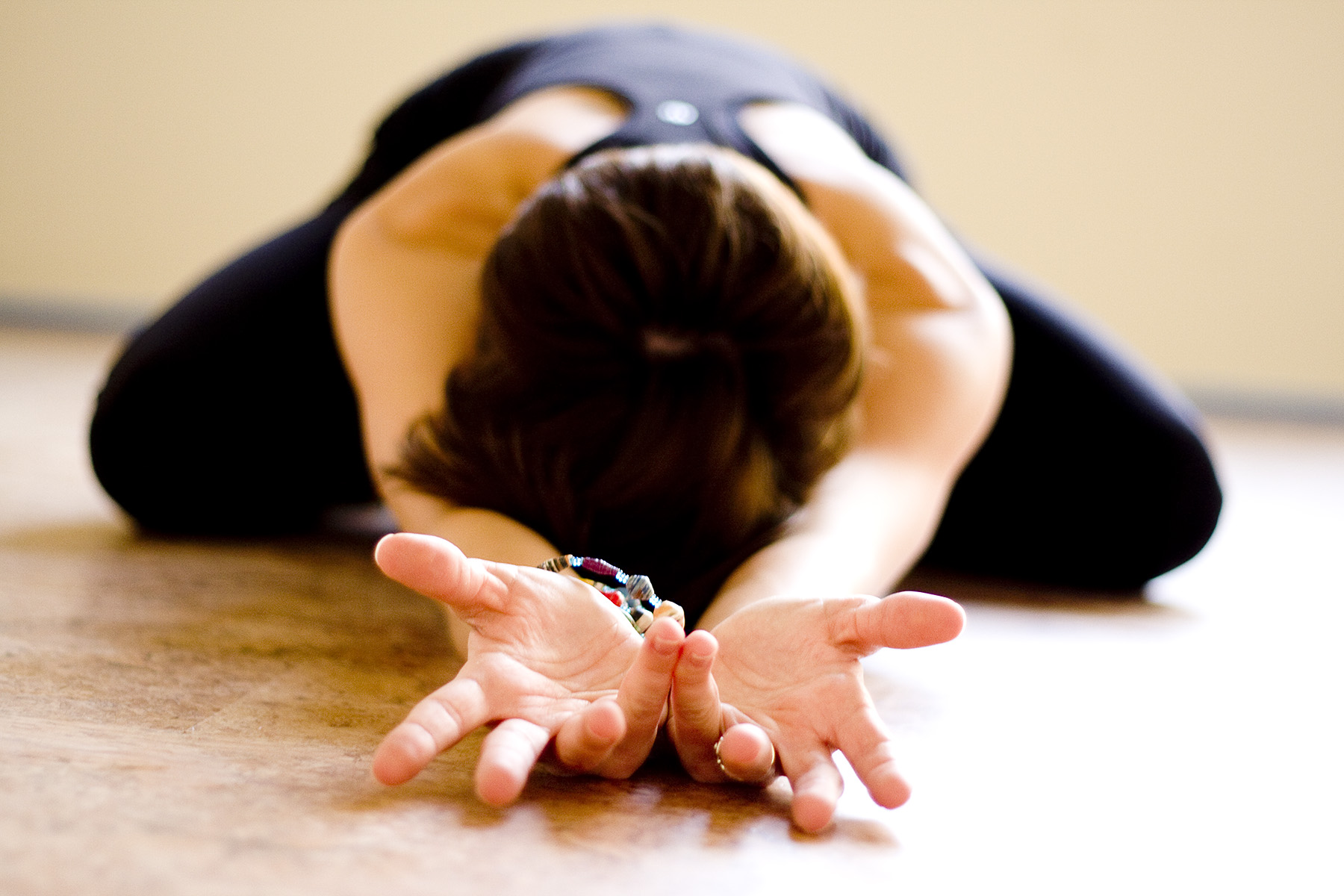 You've made it through the holidays, now take some time to relax your subconsciously scrunched up shoulders, and remember to breathe. If you're looking for a way to give yourself a little me-time while staying fit this winter, yoga could be your perfect catch all. Improve your over all health with yoga this winter.
Practitioners of yoga will gain a better sense of self with each workout. The practice improves circulation and increases metabolism, says East Grand Rapids' own yogi, Amber Kilpatrick.
"Yoga can improve health by allowing the practitioner to become more in-tune with their own body. From a place of knowing one's own body, a woman can better assess how she is feeling and what action, if any, is necessary to improve her health," says Kilpatrick.
There is a caliber of yoga for every level, and no level of experience is necessary to start. In fact, Kilpatrick says, "The benefits of yoga can be experienced after just one class." So how will you get started? Grab a mat and get ready for downward facing dog. "Yoga is a practice accessible to all body types and abilities," says Kilpatrick.
You may by familiar with yoga poses like downward facing dog, child's pose, tree and warrior one, but if you're a beginner, there are places you can go to be guided in the proper practice of each pose. According to Kilpatrick, local yoga studios, health center and even some churches offer yoga classes. You can even do yoga at home to a DVD or podcast.
"To see a noticeable change and benefits, women should practice three to seven times per week," says Kilpatrick.
Yoga will lengthen and tone your overall muscle, and let's not forget that it can be done all winter long, without having to layer on the coats, hats and mittens.
Written by: Erika Fifelski was born and raised in West Michigan, and after a brief stint on the sunrise side, she's home and loving it. Erika enjoys cooking, sewing, vacuuming, and discovering new ways to live sustainably and support local businesses. Photo provided by Amber Kilpatrick