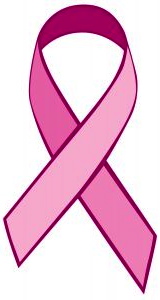 According to the American Cancer Society, one in eight women will have breast cancer in their lifetime. While the organization suggests that women more than 40-years-old see a doctor annually for a mammogram, there are things women can do more frequently at home to detect irregularities.
Dr. Susan Ervine is a Radiologist and the Medical Director of the Holland Hospital Breast and Bone Health Program. She says awareness is paramount to early detection.
"Breast awareness and breast self exams provide an opportunity for women to become familiar with what is normal for them, and provide an opportunity to detect changes as soon as possible," she says. "It is important for women to report any changes in their breasts to their health care provider right away."
The best time to perform breast self-exams is right after menstruation when the breasts are at their least tender. Laying on one's back while doing the exam makes the breast more viable to a self-exam.
Ervine suggests using a grid pattern and use of the three middle fingers to examine breast tissue. Evaluate the area between the armpit to the sternum and the collarbone to the underside of the breast. Use three levels of pressure, Ervine says, to evaluate breast tissue at varying depths.
"There is some evidence that this position, lying down, pattern of coverage of the breast, and use of different amounts of pressure increase a woman's ability to find abnormal areas," says Ervine.
Irregularities can also be visible. Thickening of the skin, redness, lumps or swelling, nipple retraction, scaling or discharge can be signs of breast cancer.
Ervine said performing self-checks is also beneficial for women in becoming more familiar with their bodies, which can lead to detection.
"Women who are aware of what their breasts normally look and feel like may be more likely to be able to detect changes in their breasts," she says.
Review your technique with your health care provider.
Written by: Erika Fifelski was born and raised in West Michigan, and after a brief stint on the sunrise side, she's home and loving it. Erika enjoys cooking, sewing, vacuuming, and discovering new ways to live sustainably and support local businesses. Photo Credit: Moi Cody