Life in a snow globe is magical—and that's the way of life in Traverse City during Michigan winters. When the snow falls, the summer haven transforms into a winter wonderland.
From sports and shopping to dining and wine tasting, here are seven things to do on a winter getaway to Traverse City.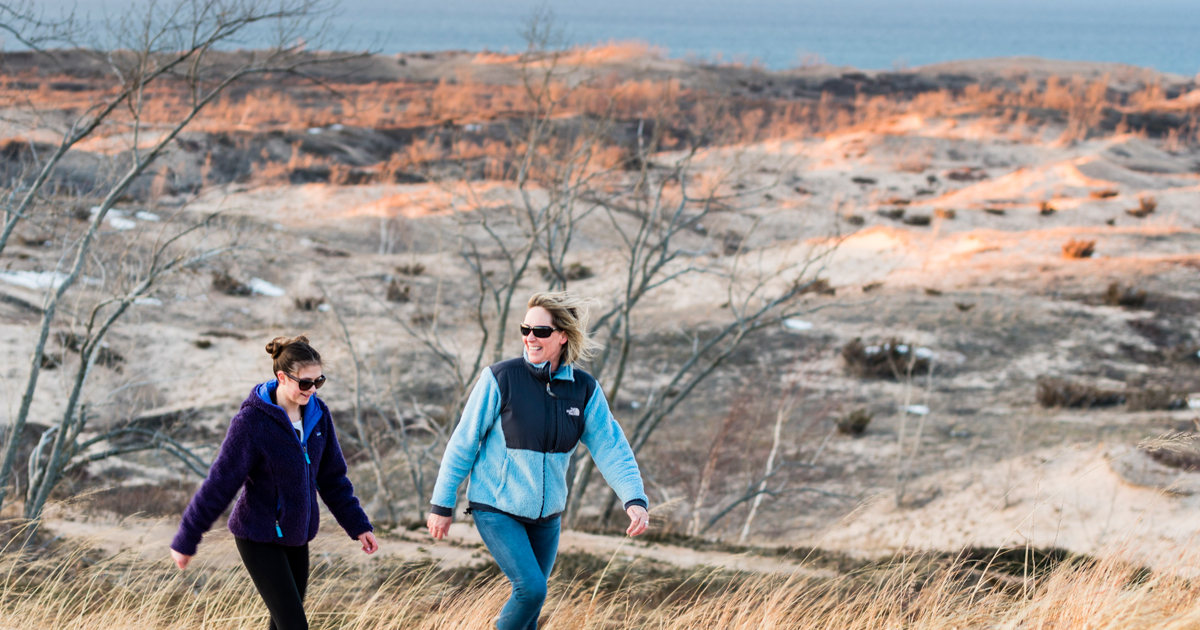 1. Explore nature.
Sleeping Bear Dunes National Park doesn't hibernate during winter. Trails abound for snowshoeing, Nordic skiing and hiking, and the Dune Climb is just as fun during winter. Maybe even more fun. If you're bringing kids along on your getaway, haul some sleds along, too.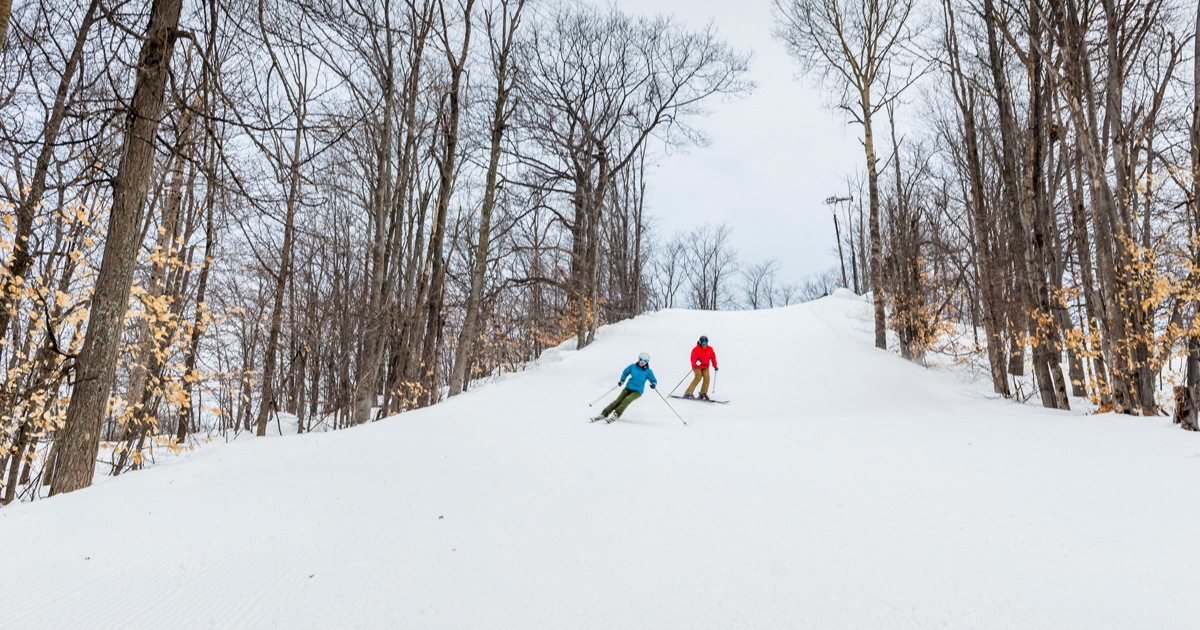 2. Ski and snowboard.
Ski areas meet every taste and level in Traverse City, where skiing and snowboarding is a way of life. Shanty Creek Resorts has 53 downhill slopes and six terrain parks, Mt. Holiday Ski & Recreation Area has 16 runs and Hickory Hills has eight downhill runs. If downhill isn't your style, give cross-country skiing a whirl.
3. Relax.
Going "Up North" doesn't mean "roughing it." Luxury spas and salons, such as the one at Grand Traverse Resort and Spa, offer relaxing and rejuvenating retreats. You'll find facials, massages, hot mineral baths, manicures, pedicures and so much more.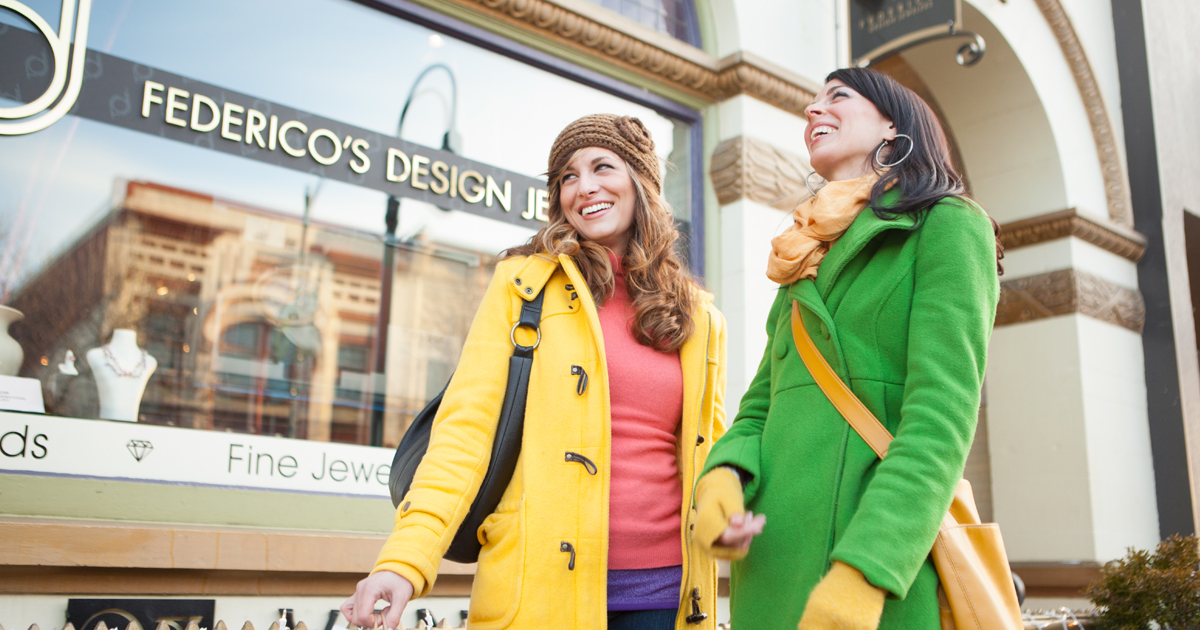 4. Shop.
Downtown Traverse City boasts 150 cozy shops, boutiques, restaurants and galleries. Just a few blocks from downtown, The Village at Grand Traverse Commons offers an equally wonderful collection built in what was once a state mental asylum. Don't let that thwart you: The complex's castles are surrounded by acres of beautiful wooded grounds that are even more enchanting laden with snow.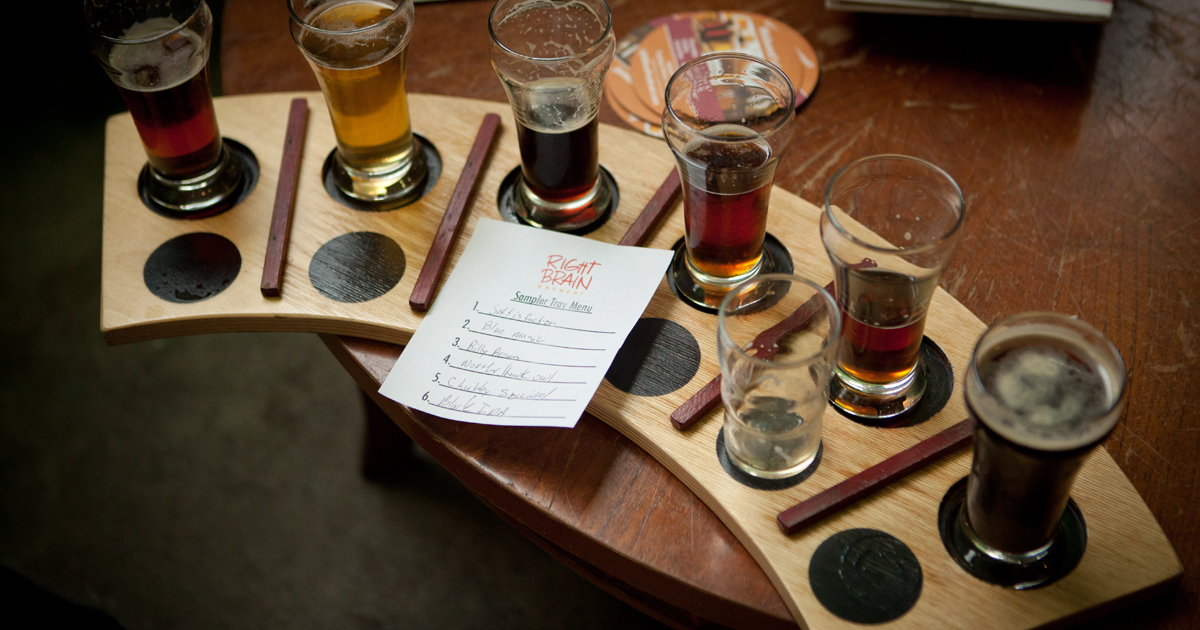 5. Sample some brews.
In this emerging beer town, Traverse City brewmasters infuse their ales with unique and unusual flavors. Winter is the perfect time to sip some brews and to tour tasting rooms offering samplings of Northern Michigan-made vodkas, whiskeys and brandies.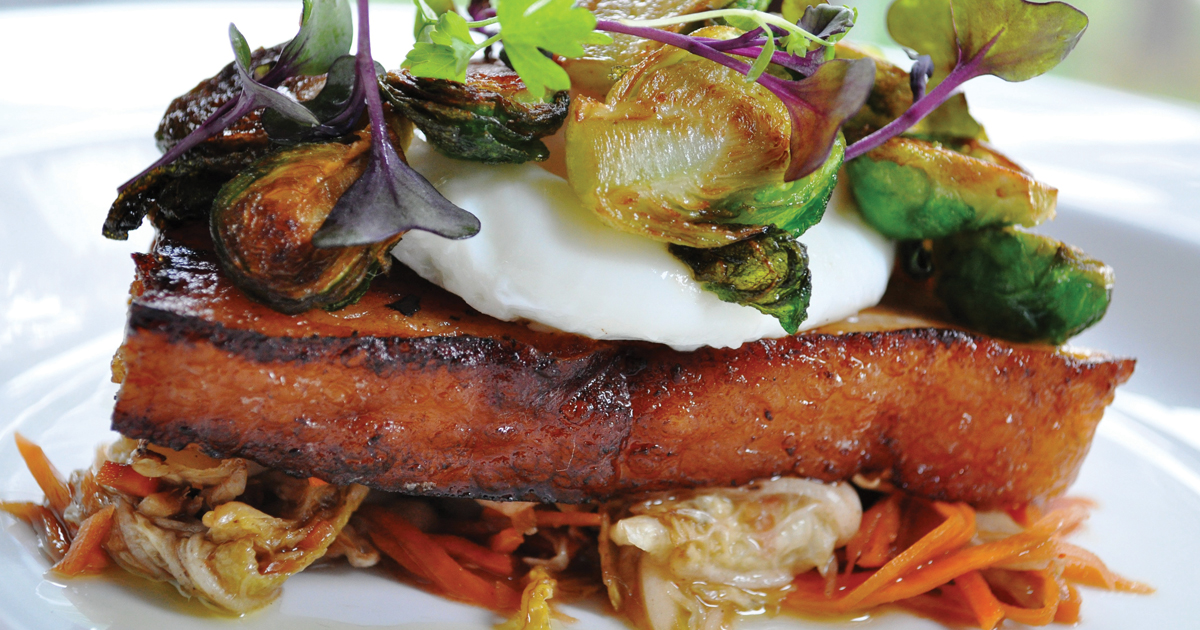 6. Embark on a foodie tour.
Comfort food and winter go together like Traverse City Restaurant Week and February. It's always a good time to fill up on Traverse City's comfort food—like gourmet mac 'n' cheese, bowls of soup and handcrafted pizza, but Traverse City Restaurant Week is an extra incentive. Just $30 gets you three courses.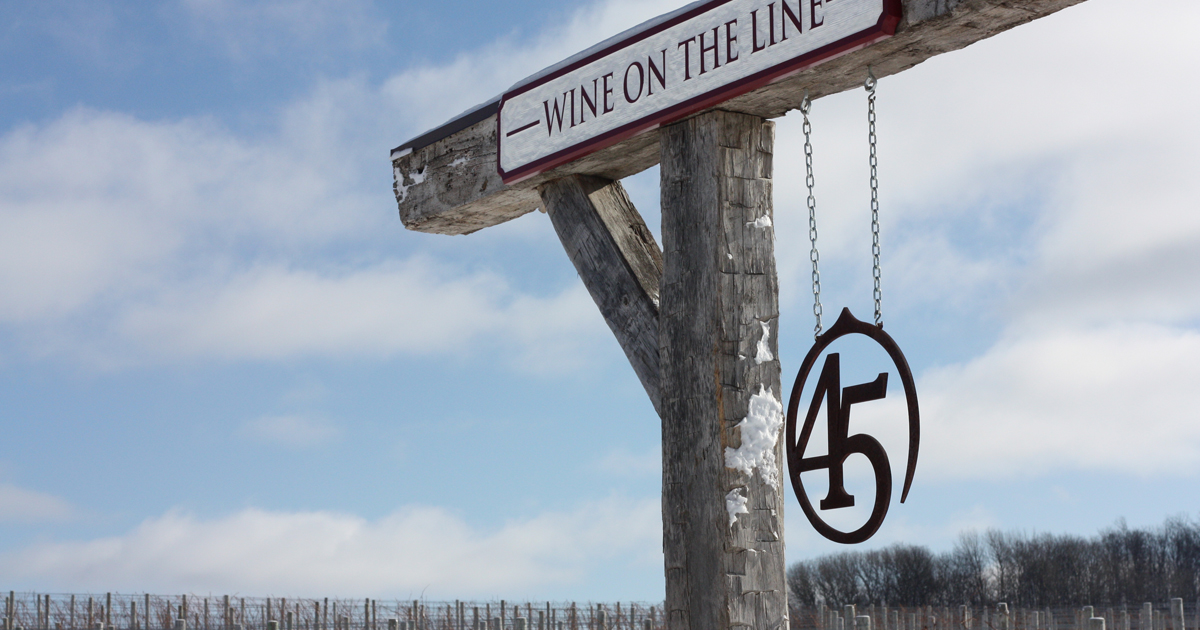 7. Wine-taste.
Lake Michigan's cool, deep waters guard grapes throughout winter freezes. The season is the perfect time to understand why Traverse City's vineyards are so productive and hailed as the Napa Valley of the Midwest. Some wineries have limited hours during winter, but all are equipped to serve visitors year-round.
Written by Cassie Westrate, staff writer for West Michigan Woman.
Photos courtesy of Traverse City Tourism.