A bad hair day can ruin a woman's day, and even though we lather, rinse, repeat, curl, straighten, color, and blast (sometimes in vain), Teresa Hendricks was willing to go to extreme measures to make sure she could maintain her morning routine.
After discovering she had breast cancer, Teresa had to make make decisions like whether she would undergo the lengthy chemotherapy treatment prescribed by doctors. Even so, there were one thing that seemed like no-brainer for Teresa. Although she was willing to lose the tissue surrounding her cancer, she was not willing to lose her hair.
"That was really important," Teresa says. "While I was going through chemo, I felt like myself...It's a party of my dignity, and (something) you can do to give yourself a little more control."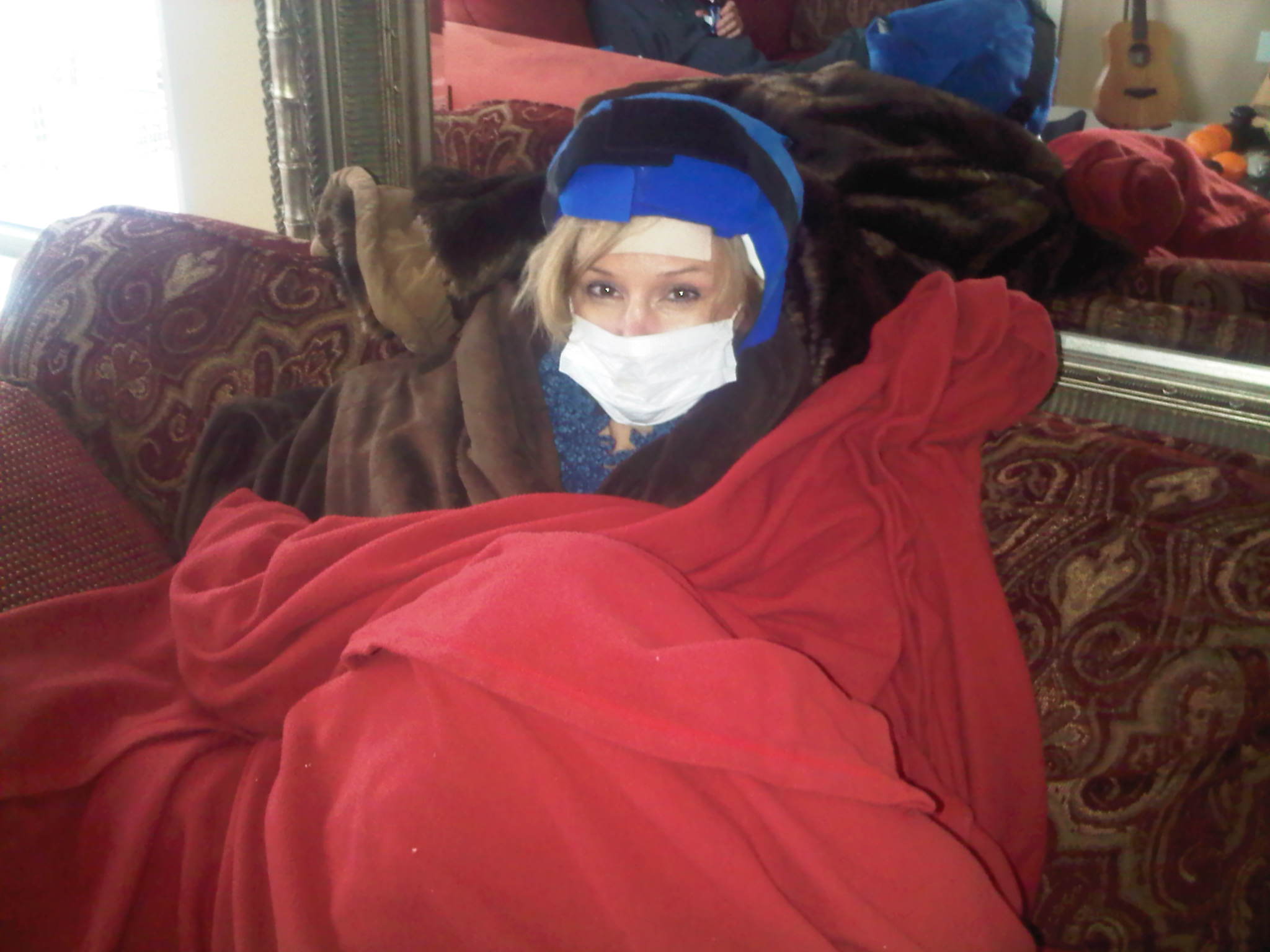 Teresa researched a non-FDA approved method that Europeans have been using for years–cold caps. Along with her fiance, Teresa committed to using the caps and turned her treatment room into something akin to a NASCAR pit crew, she says. In order to keep hair from falling out, the cold cap must be worn before, during, and after chemo treatments. The caps are kept on dry ice to maintain an icy temperature of thirty-three degrees below zero. Wearing the cap freezes the hair follicles and prevents the chemotherapy from causing hair loss.
"It was cold but tolerable. It's a little bit like a slurpee headache...I distracted myself, and after a while, your head goes numb and then it's ok," Teresa says.
She also equipped herself with an electric blanket and made sure she was constantly drinking something to keep her mouth warm. The caps had to be switched frequently, and with only two minutes between each cap, Teresa and her fiance have the practice down to a science.
"If anybody wants to try it, we will go there and help them," she says. "I want more women to know about it."
Because cold caps are not FDA approved, they must be rented from private distributors.
Written by: Erika Fifelski is the West Michigan Woman magazine editorial coordinator. She was born and raised in West Michigan, and after a brief stint on the sunrise side, she's home and loving it. Erika enjoys cooking, vacuuming, and discovering new ways to live sustainably and support local businesses. Photos provided by Teresa Hendricks