Fashion and art rub elbows at the annual There's No Place Like Home Fashion Show held April 24 at the Goei Center in Grand Rapids. This event benefits Liz's House and Bridge Street Place, housing communities of Dwelling Place, to continue to offer support to women who are homeless and/or victims of domestic violence.
The fashion show celebrates women taking their first steps toward greater independence and stability and will host media personalities and community leaders on the runway as they model the latest trends and style classics provided by Leigh's and Fitzgerald's. New this year is the children's fashion show portion showcasing looks for little ones from Snapdragon Boutique.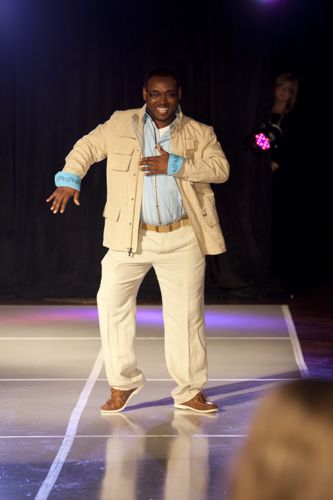 "It's not just women that are effected by homelessness, it's also children we are taking into the programs," says DeWayne Cook, Director of Fund Development. "Every kid that's involved in the fashion show has something to do with Dwelling Place—as a resident from Liz's House—so they are facing the same things their moms are facing."
An array of art will be on display from local artists along with a special live art demonstration by Reb Roberts and friends. Roberts will be painting with the theme of home in mind and guests will be treated to gourmet samplings of hors d'oeuvres from Panera Bread.
Described as an evening of "fashion, fun and family," the event provides a peek into spring fashions and both evening and causal wear for men and women.
Fashion followers will love "the mix of fashion and art but also knowing that they are supporting women who are in transition, who need help and are trying to better themselves," says Cook.
More information can be found online at www.dwellingplacegr.org. To purchase tickets for There's No Place Like Home, contact 855-0425 or [email protected]
Written by: Missy Black is a freelance writer specializing in fashion. One of her favorite fashion interviews was Nigel Barker from America's Next Top Model. Her love of fashion keeps her awake at night, dreaming of cheetah-print flats paired with red skinny jeans and anything lace. Missy lives in the Grand Rapids area and has written horoscopes and restaurant reviews, and enjoys another title as shoe copywriter. When her nose isn't stuck in a book, you'll find her in an antique store or flea market. Photos provided by The Dwelling Place