There's never been a better time to grow your ethical wardrobe and ensure your purchases directly give back to your community and those who create the items themselves. Whether you're in search of that perfect holiday gift for a loved one or simply want to fill a gap in your own wardrobe, explore these local retailers who help you shop with a purpose this holiday season.
ADORED BOUTIQUE
adoredboutique.com
In addition to high-quality and stylish apparel, accessories and gift options, Adored Boutique offers shoppers the knowledge that their purchases are helping give back in more ways than one to those in vulnerable positions.
"The products sold at Adored provide fair and living wages for individuals who are vulnerable to or are recovering from exploitation," said Emily Smith, owner and operator, Adored Boutique. "This sustainable employment helps break poverty cycles and prevent future exploitation."
In its six years, Smith shares that the boutique has paid nearly 8,000 monthly salaries for their artisan partners.
"Additionally, 15% of the profit from our sales goes toward rescue, restoration or prevention of human trafficking, right here in Kent County and around the globe," Smith said. "We've contributed over $35,000 toward these efforts."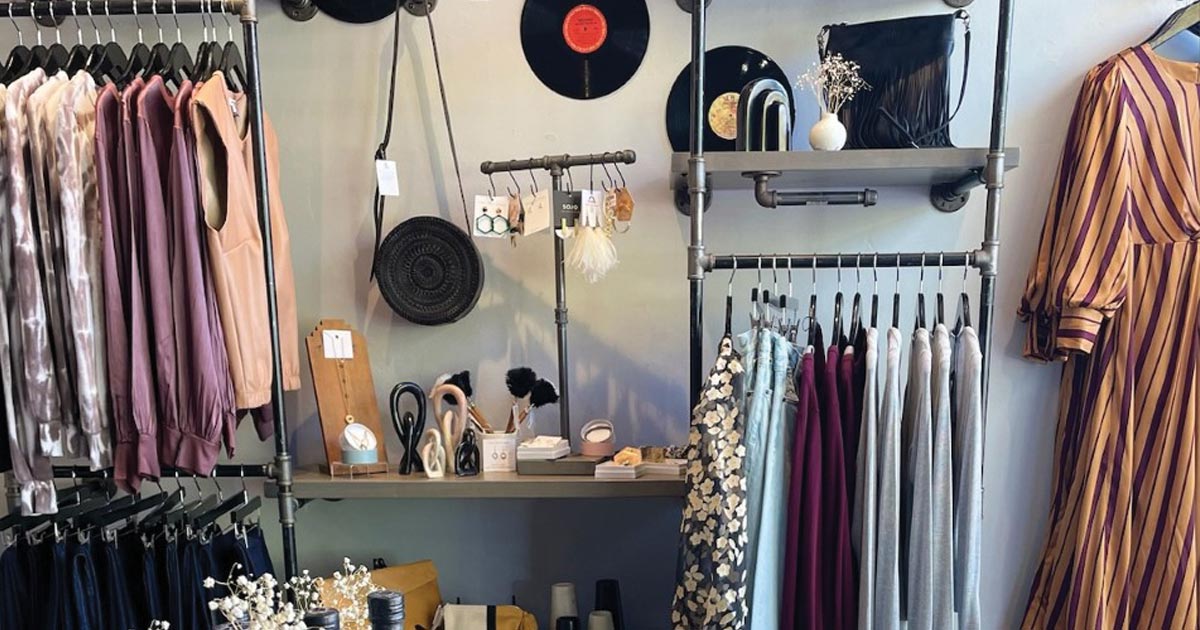 CONSCIOUS CLOTHING
consciousclothing.net
Conscious Clothing—a line of womens and unisex garments made in the U.S. from organic materials including hemp, linen and cotton—offers shoppers an intentional perspective on purchasing clothing.
"Aside from a carbon offset program that plants a tree for every order shipped, donations are made to many causes throughout the year, from disaster relief funds to human rights initiatives," said CEO Doug Phillips, noting the company's additional focus on the connection between fashion, nature and our roles as consumers. "Environmental awareness in regard to clothing made from plastics is of huge concern for us, as plastic microfibers are dispersed into our waterways upon laundering garments made from poly materials."
Shoppers can purchase Conscious Clothing's timeless silhouettes—many of which are available up to size 4X—knowing they're thoughtfully designed with both environmental sustainability and longevity in mind.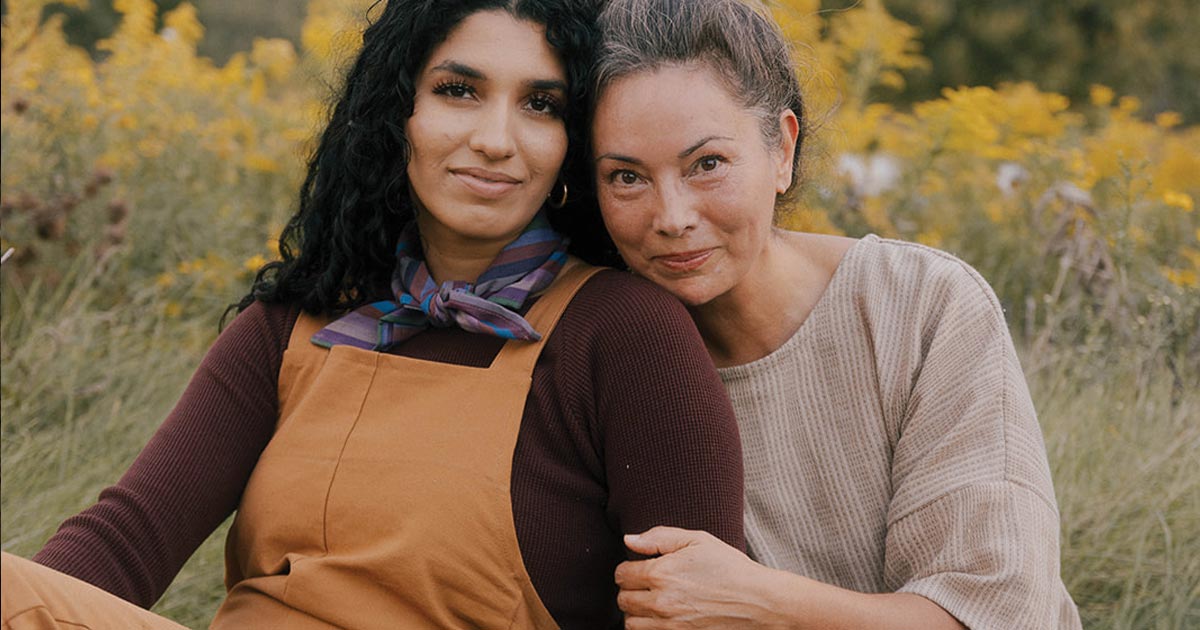 PUBLIC THREAD
publicthread.co
Public Thread creates small batch sewn products out of upcycled textiles right in Grand Rapids. Made using materials that would've been thrown away including banners, billboards, 3D knit material and traditional textiles, the company's wearable items include tote bags, backpacks and more.
"We operate as a triple bottom line organization with the focus on doing the right thing the first time around," said Janay Brower, founder and CEO. "For us, this means our values are embedded in our model—we pay living wages to those making our products, we divert textiles from going into landfills, and we are growing our partnerships to build systems to scale impact."
Since 2016, in addition to making some seriously cool items, the company has helped keep over 100,000 pounds of textiles from ending up in landfills.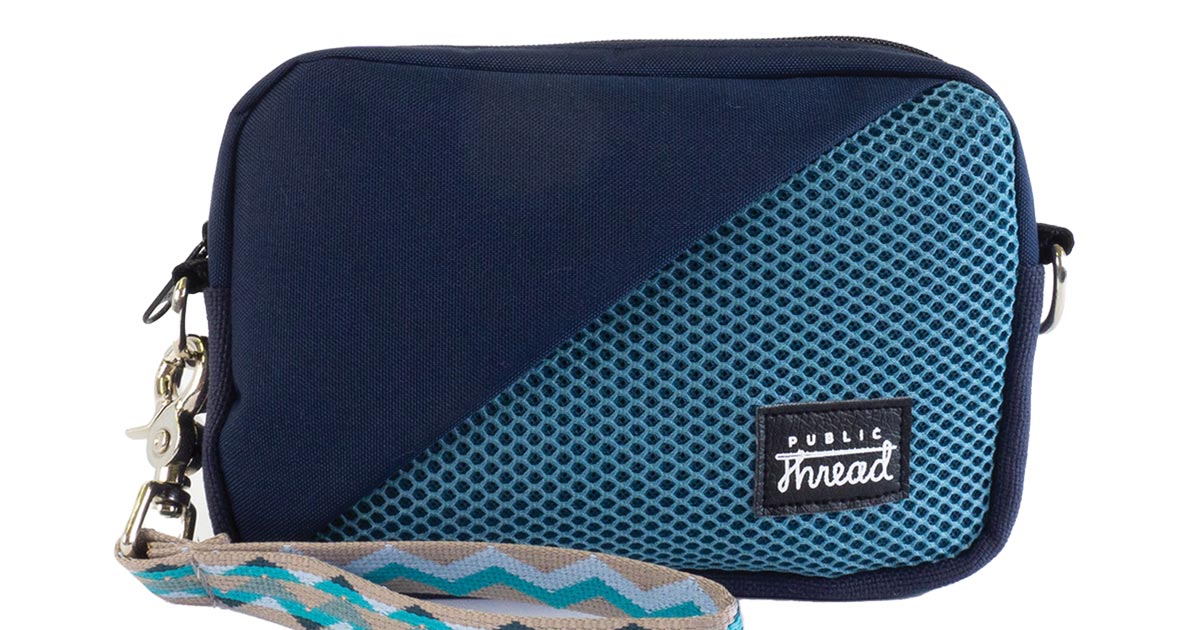 WAR CHEST BOUTIQUE
warchestboutique.com
From jewelry, jackets, handbags, scarves and much more, shoppers could find a plethora of wearable items for themselves or a loved one at WAR Chest Boutique this holiday season.
The retail arm of nonprofit organization Women At Risk, International, WAR Chest Boutique markets and sells handcrafted items made by at-risk and rescued men and women from around the world, supporting culturally sensitive, value-added intervention projects, all while educating shoppers. 90% of profits from product sales go right back into WAR, Int'l programs, in addition to ensuring the men and women creating the products earn a living and can support themselves with dignity.
"Every product you find on our site and in our stores comes with a story card allowing you to read personal stories of men, women, and children who have passed through our programs," the organization said. "The stories of the survivors we support are the lifeblood and heartbeat of Women At Risk, International."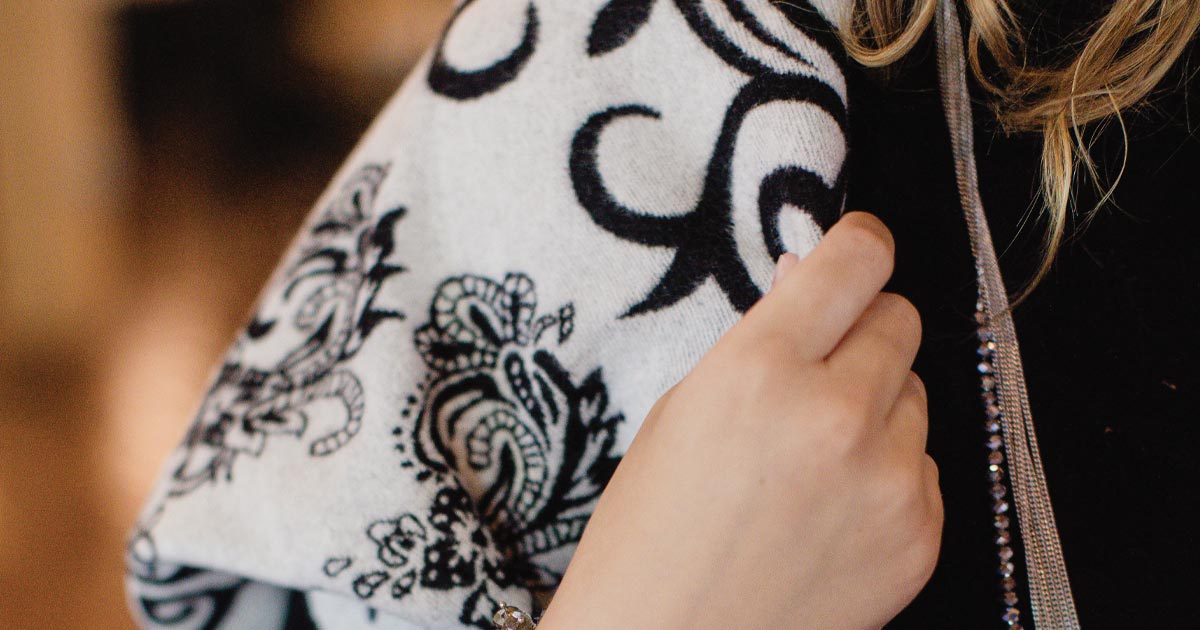 Written by Sarah Suydam, Managing Editor for West Michigan Woman.
This article originally appeared in the Dec '22/Jan '23 issue of West Michigan Woman.