Simple, yet fashionable add-ons take your winter ensemble up a notch. We have classic, shiny, sporty and strong style supplements—something to fit all interests.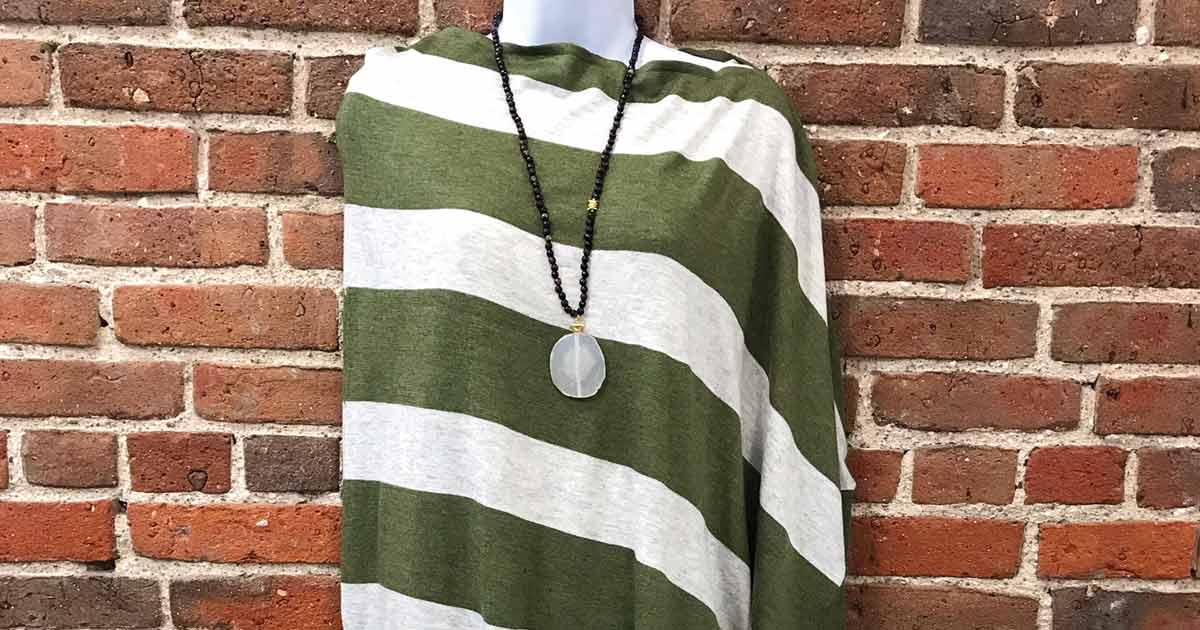 Photo courtesy of Dear Prudence.
Ponchos make life easy. Wearing a T-shirt and jeans? Add a poncho and a bootie for instant chic. Even the little black dress could use the poncho treatment. Dear Prudence in Grand Rapids has a variety of ponchos starting at $39. From stripes to solids, it's an extremely versatile addition to your wardrobe. You could even leave one in your car to have an extra layer at the ready—or quickly pop it off if you get too hot). Bottom line: It's accessory magic.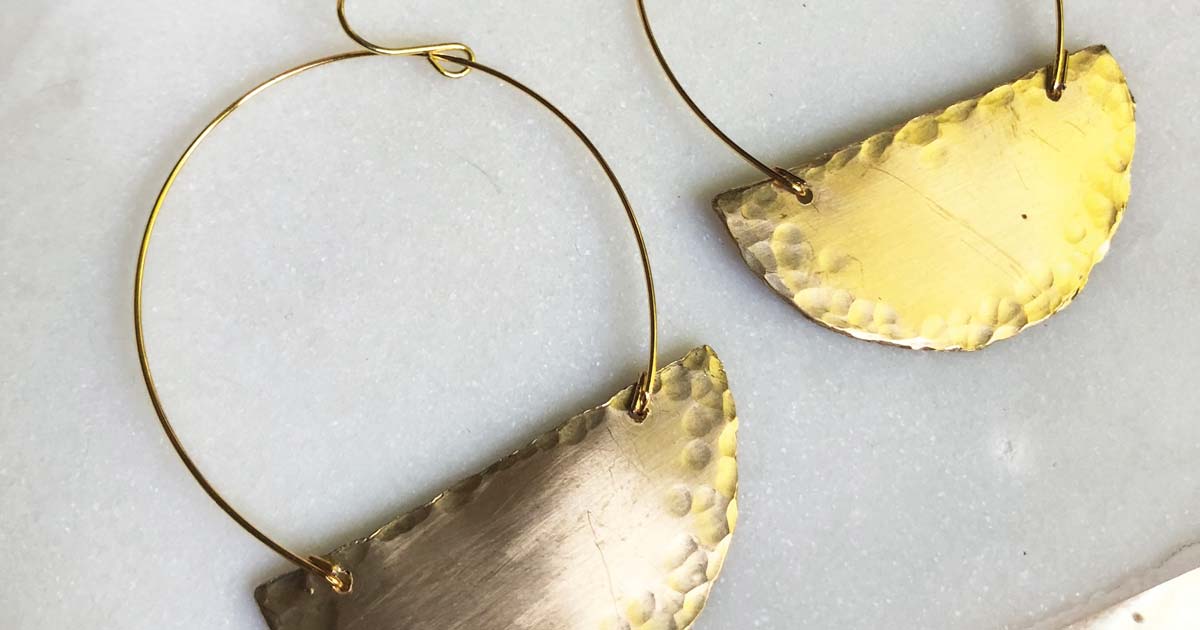 Photo courtesy of The Found Cottage.
When you're buried beneath coats and scarves, it can be hard to show off the jewels. Statement earrings bring attention to your face and Pretty Little Things uses brass to craft them, bringing a natural warmth to outfits—a feeling everyone seeks this time of year. Style these simple, timeless half-hoop earrings with an oversized sweater or let them dress up a humble tee and your favorite denim. The Found Cottage in Hudsonville carries this local line, also available on Etsy.
What's in your bad hair day kit? Make sure you stock up on winter's go-to accessory—a hat. If you're looking for a cozy statement piece, there's nothing more feminine and stylish than the Odd Molly brand beanie found at Bill & Paul's in Grand Rapids. This 100 percent cotton beanie features fancy text on the front made with different pearls and sequins. Whether running errands, out for a winter walk or snuggling in at the ski hill, this accessory is a darling solution for fuss-free hair.
Your footwear can be your most captivating accessory. Take a strong, bold approach with a pair of slick black boots from Iris Boutique in Grand Rapids. These winter-ready rainboots are totally waterproof for wet, slushy days yet still look cool, passing for a leather motorcycle boot from afar. This accessory works overtime for you, with a rugged outsole allowing traction on the streets paired with tough-looking side hardware for added interest. Side note: Classic black pieces are the shapeshifters of the style realm.
Missy Black is a footwear fanatic, a style child, and a contributing writer for West Michigan Woman.
Main photo courtesy of Iris Boutique.