Show them what America the Beautiful means with patriotic fashions in red, white and blue.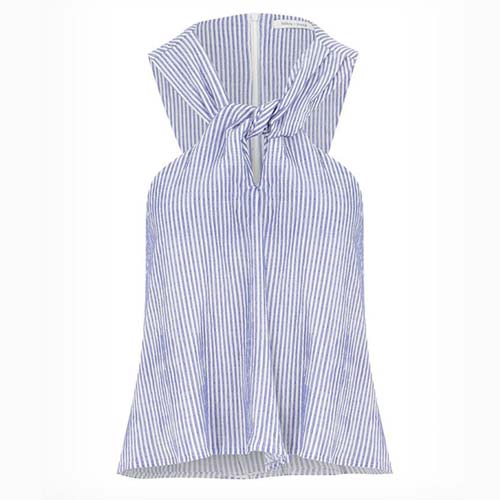 You just can't go wrong with blue and white stripes—it's a classic look and it's also a little nautical. The super-versatile Ali top from the brand Bishop & Young features a woven twist neckline to give this piece a little something extra. Pair with white jeans or a skirt for an easy holiday look. $58, Sparrow Boutique | Muskegon | Photo courtesy of Sparrow Boutique.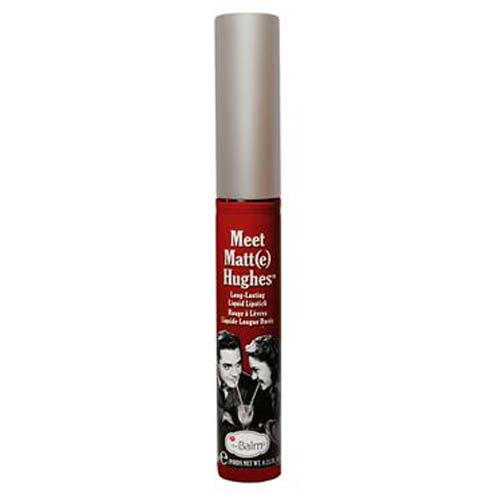 A red lip dresses everything up. The Meet Matt(e) Hughes liquid lipstick in deep red Loyal, by theBalm, gets rave reviews and is the pop of color you need for the Fourth of July parade or cookout. Bonus: The matte color stays put all day—without drying or flaking—and features a vanilla-mint scent. $18, About Face | Grand Rapids | Photo courtesy of About Face.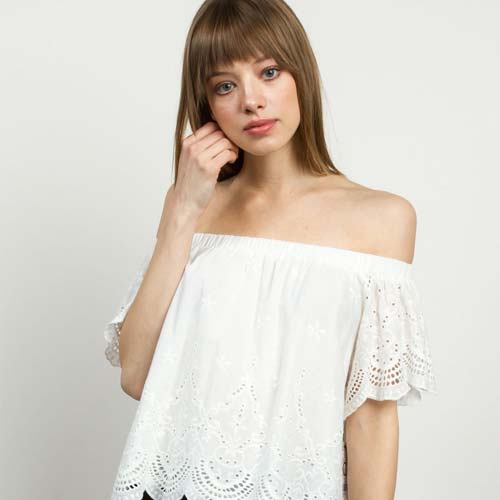 Show off that tan with a top that's sporting summer's dress code: white! This off-the-shoulder shirt in eyelet material can go from brunch to backyard games and hammock naps, in a snap. Whatever your holiday mood, this shirt travels through all the day's activities. We see it with red clamdiggers or a navy maxi skirt. $44, Jade | Rockford | Photo courtesy of Jade.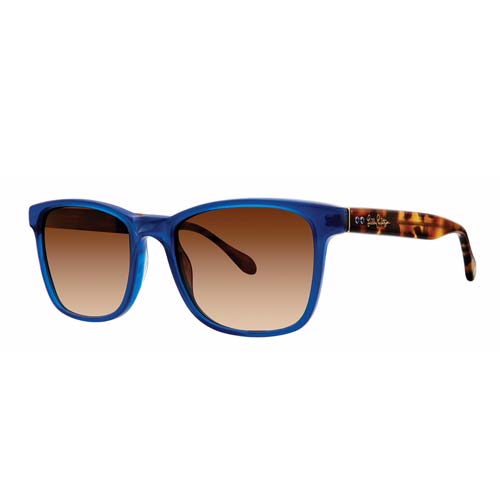 A pontoon cruise or all-day boating requires statement sunnies. Go hard on that Fourth of July theme with the Lilly Pulitzer Bedford style's navy and tortoise color combination, featuring the signature gold Lilly Pulitzer logo on the temples. Achieve sparkler status when you style them with a large white straw beach hat, red swimsuit, and anything stars and stripes. $79, available at Rx Optical locations | Photo courtesy of Rx Optical.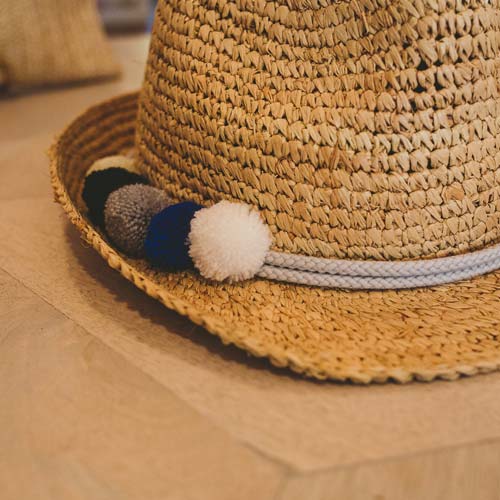 Summer's straw trend has a carefree vibe—and we bet you feel the same. Relax in chambray shirts or simple white tees and mix and match your accessories. The red blocked-heel sandal by Howsty comes in a powerful hue and the Tracy Watts straw hat with pom detail trim has a playful mood. $241, heels; $138, hat, Iris Boutique | Grand Rapids | Photo courtesy of Iris Boutique.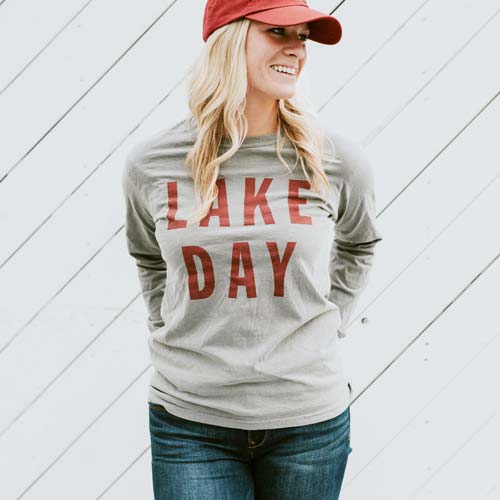 Lazy lake days and chilly lake nights require comfortable gear. Try these 100 percent cotton long-sleeve tees that are campfire approved and firework display ready. They also make packing easy as they're unisex, so you can trade off with your man. Wear them with ballcaps, jean shorts and khakis for a super laid-back look. $38.99, Bailey & James | Rockford | Photo courtesy of Bailey & James.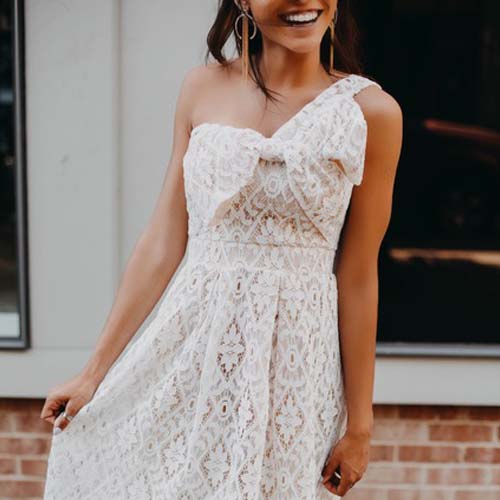 It's not all family potlucks and camping during the holiday. If you have a special occasion to attend, the one-shoulder Olivia dress is sweetly romantic and feminine and exudes cool in breezy white lace. Add colorful statement shoes or earrings or just wear it alone for holiday outings that require a little something extra. $72.50, Gina's Boutique | Grand Rapids | Photo courtesy of Gina's Boutique.
Written by Missy Black, a footwear fanatic, style child and contributing writer for West Michigan Woman.
Main image courtesy of Iris Boutique.