Marketing Insights & Communications Specialist, OST
What five beauty products couldn't you live without?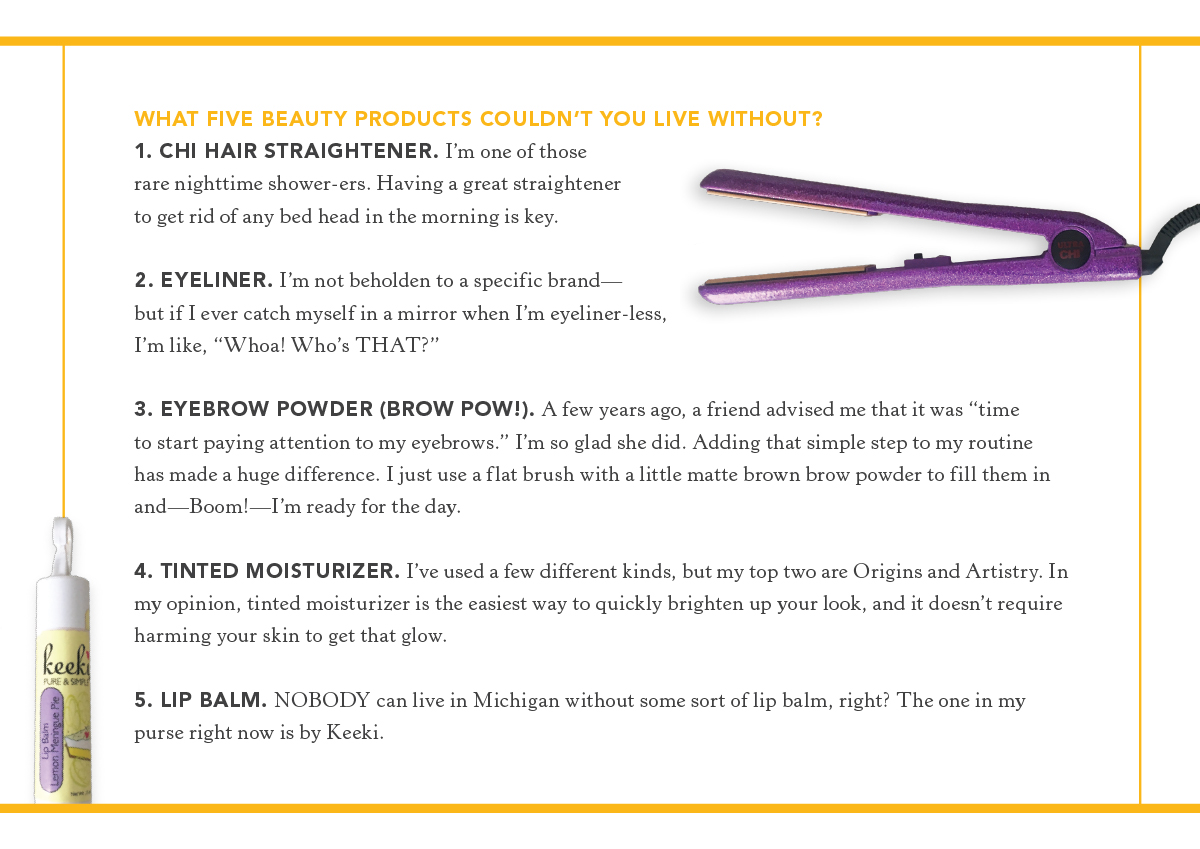 When do you splurge—and what comes from the drugstore?
Bold lashes are all the rage these days, so I'll probably be on an island with this stance ... I almost always opt for drugstore mascara. It's like my inner 13-year-old still wants those bright tubes of beauty. I'm much more apt to splurge on a great lotion or foundation that has ingredients I can feel good about putting on my skin.
What's the key to your beauty?
Getting eight-plus hours of sleep, having a great hair stylist, taking care of my skin and wearing clothes I'm super comfortable in. My actual makeup routine takes me all of four minutes in the morning. I'm much more focused on doing right by my bod, so I avoid inflammation/puffiness to begin with. It doesn't always work out that way, but I try to focus on exfoliating—I recently fell in love with dry-brushing—hydrating, eating right-ish and being active, instead of buying more products to cover up the root issues.