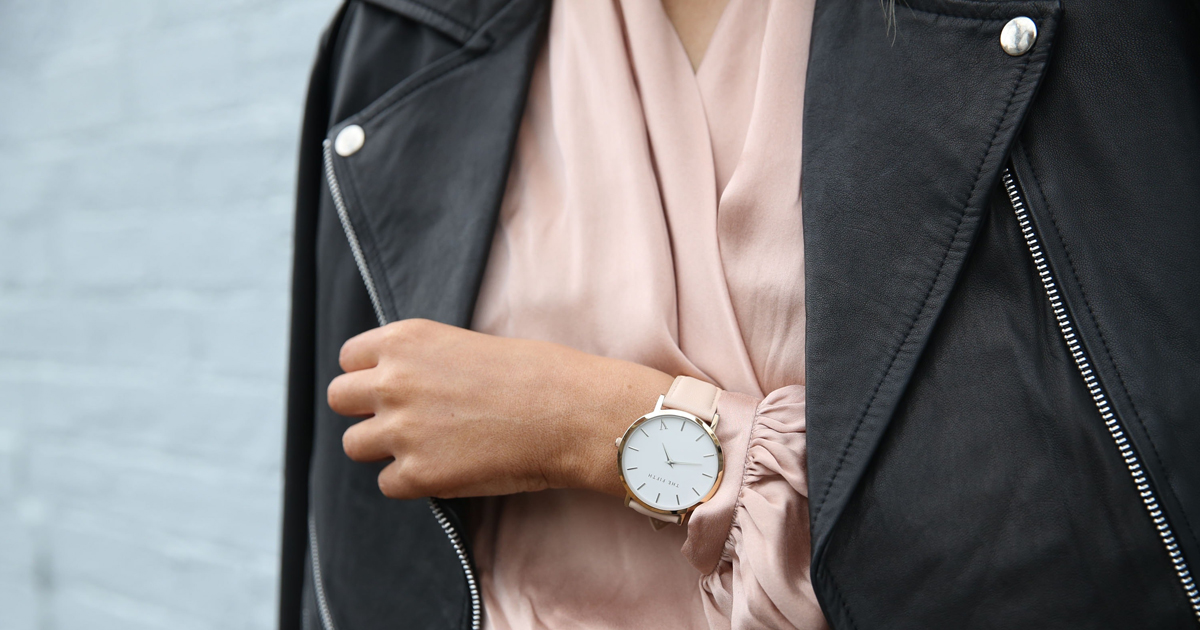 When time is at a premium, don't let your style suffer.
West Michigan Woman asked these local stylists:
Why do we need you?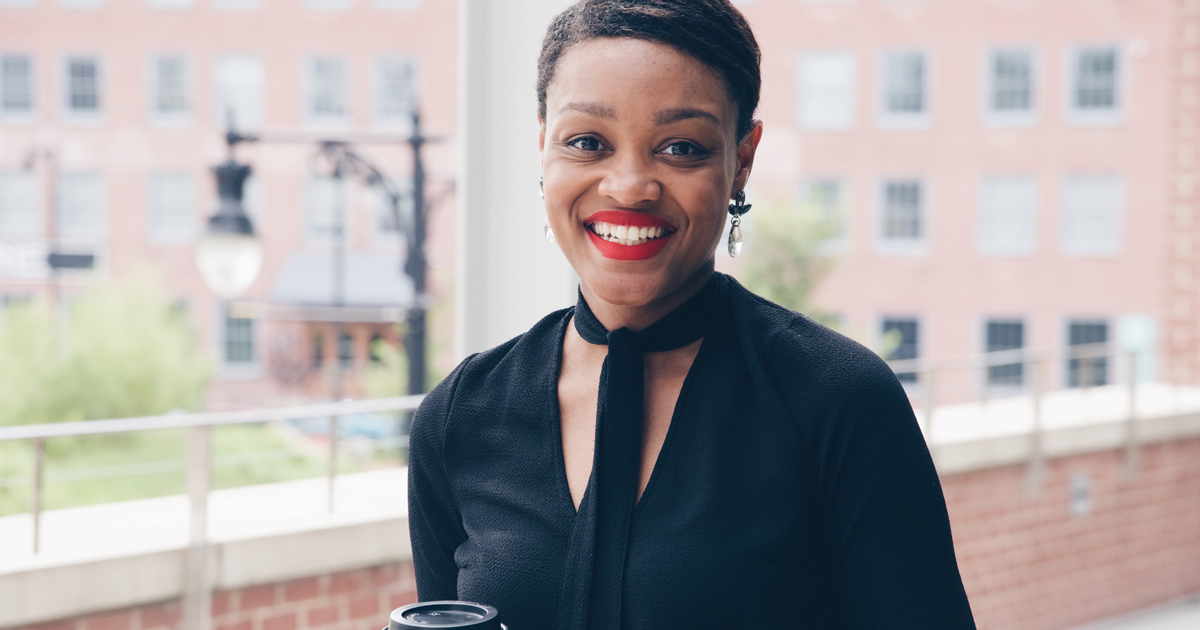 Kherington McFarland | Currently Kherington | currentlykherington.com
This stylish lady loves classics with a twist—and her services can provide a much-needed confidence boost. Second opinions, style reassurance and talk of fashion must-haves work together to provide a firmer conviction and trust in your closet. "You need confidence first to feel as beautiful as you look. You can have the best clothes, but if you don't feel comfortable in them people will see that."
All clients are provided a purse-friendly Wardrobe Must-Haves Checklist. It's helpful when taking stock of a closet to see what someone currently owns from the list, along with what should be updated or added.
And it's a confidence-builder for your current wardrobe and future purchases. The handy checklist assists and empowers clients in choosing the perfect pieces to keep their wardrobe cohesive and up to date.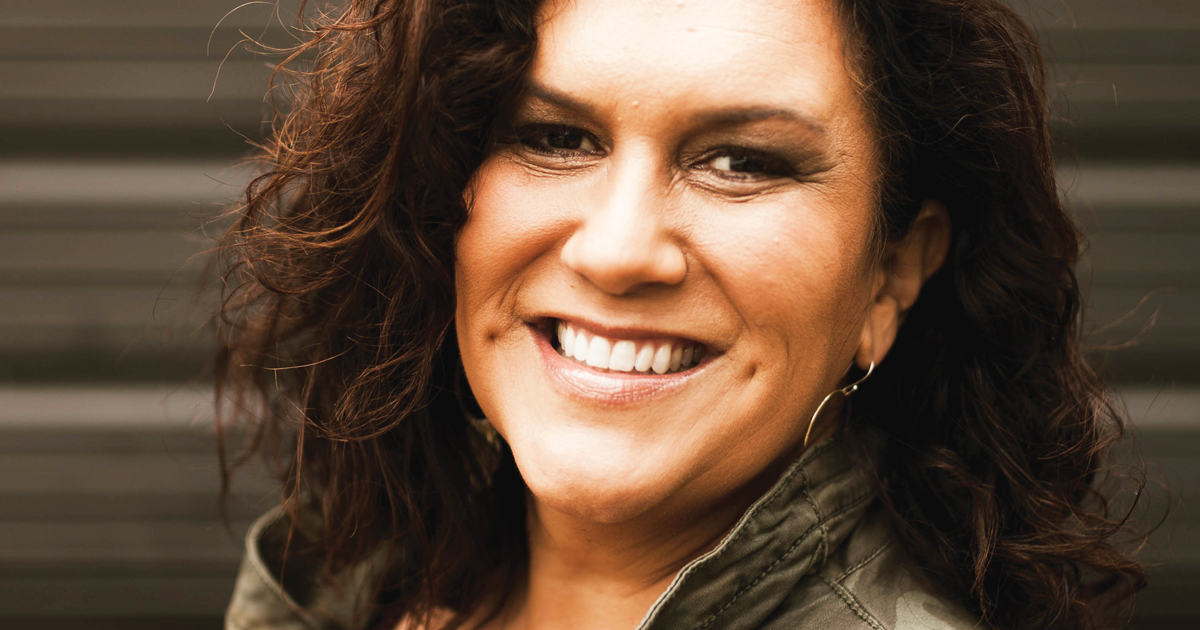 Melissa Foster | Melissa Nicole Style | melissanicolestyle.com
It's a misconception that you need to be wealthy to hire a personal stylist: This stylist can keep you trendy on a budget. When you book an appointment, she takes time to get to know you, your style and your lifestyle demands. With abodes in Grand Rapids and Chicago, her shopping landscape is vast—and she can snap up a deal when she finds one.
Beyond picking new pieces, her specialty is working in your closet to put together looks from what you already own, leaving you with photos showing how to recreate them. She's also your go-to girl for trip preparation, helping you pack fashionably and sensibly. One tip? Accessories! From a "wrist party of bracelets to a fedora hat or bralette, you never put together an outfit without some sort of accessory or it feels lifeless."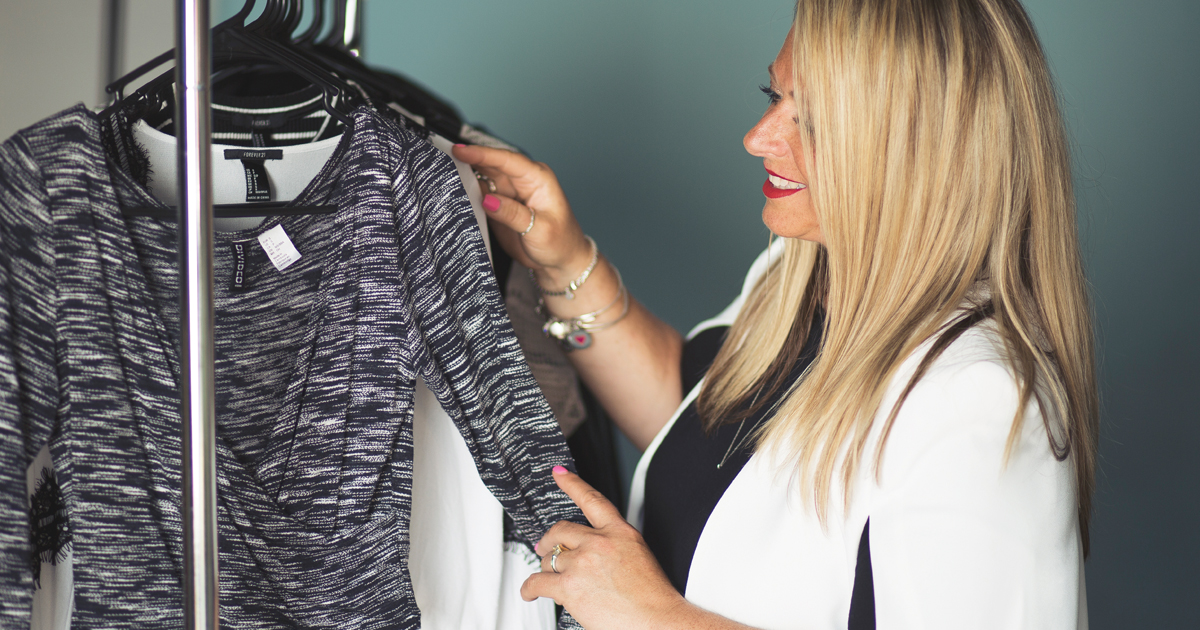 Michelle Krick | Michelle Krick Style | michellekrikstyle.com
Need help with shopping challenges? This stylist has plenty of good advice (and the most infectious laugh ever). But she's not just shopping stores with you: She's shopping your closet, too. She has experience dressing all styles, ages, sizes and budgets, and firmly believes the time to look good is now. "Dress for your body, your size and the moment."
She does double duty—building outfits from your closet and building styles via shopping trips. If you feel uncomfortable or overwhelmed in a store, this fashion insider feels you. Missteps are avoided through her genius shopping instruction, which fine-tunes the trends and how they fit your wardrobe and body type.
She knows when something is right for your lifestyle and budget and helps you make smart purchases.
"Having a stylist is fun. There's nothing better than shopping and finding things you love and can't wait to wear to dinner, an event or every day."
Missy Black, who lives in the Grand Rapids area, specializes in fashion, her love of which keeps her awake at night, daydreaming of cheetah-print flats paired with red skinny jeans and anything lace. She has also written horoscopes and restaurant reviews, and enjoys another title as shoe copywriter.
PHOTO CREDITS:
Kherington McFarland
Outdoor headshot by Ashley Wierenga.
Other photos by Jonathan Chong of J. Chong Photography.
Melissa Foster
Kate English Photography
Michelle Krick
Sarah Krick