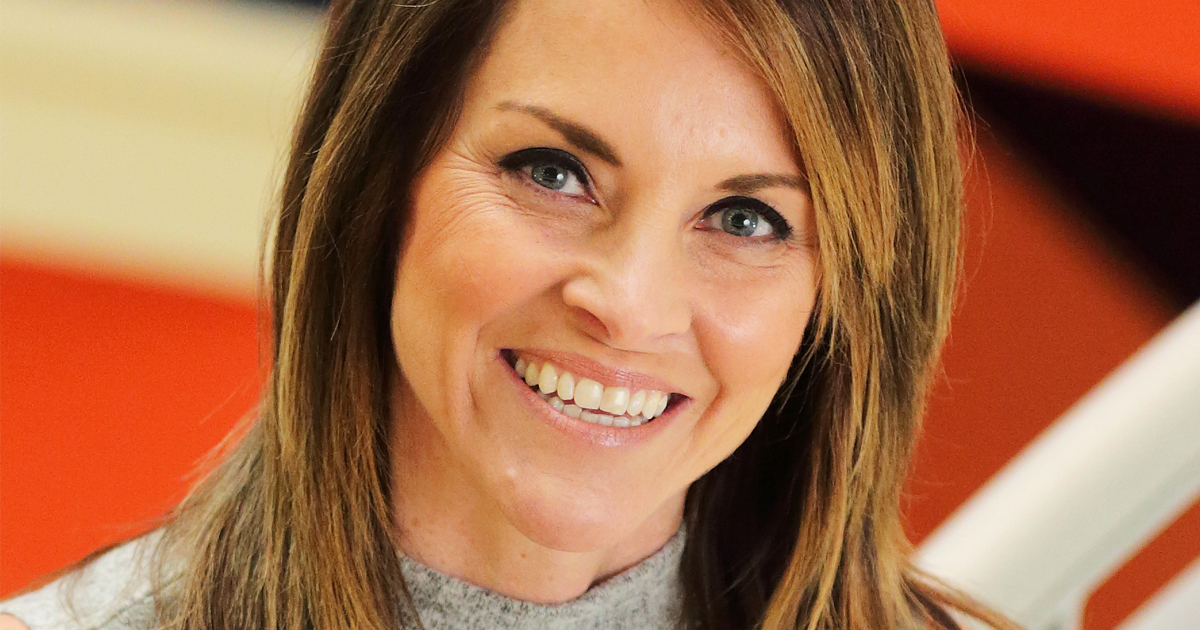 KAREN SCARPINO
PRESIDENT AND OWNER, PROMOTIONAL IMPACT AND GREEN GIFTZ
WHAT FIVE BEAUTY PRODUCTS COULDN'T YOU LIVE WITHOUT—AND WHY DO YOU LOVE THEM?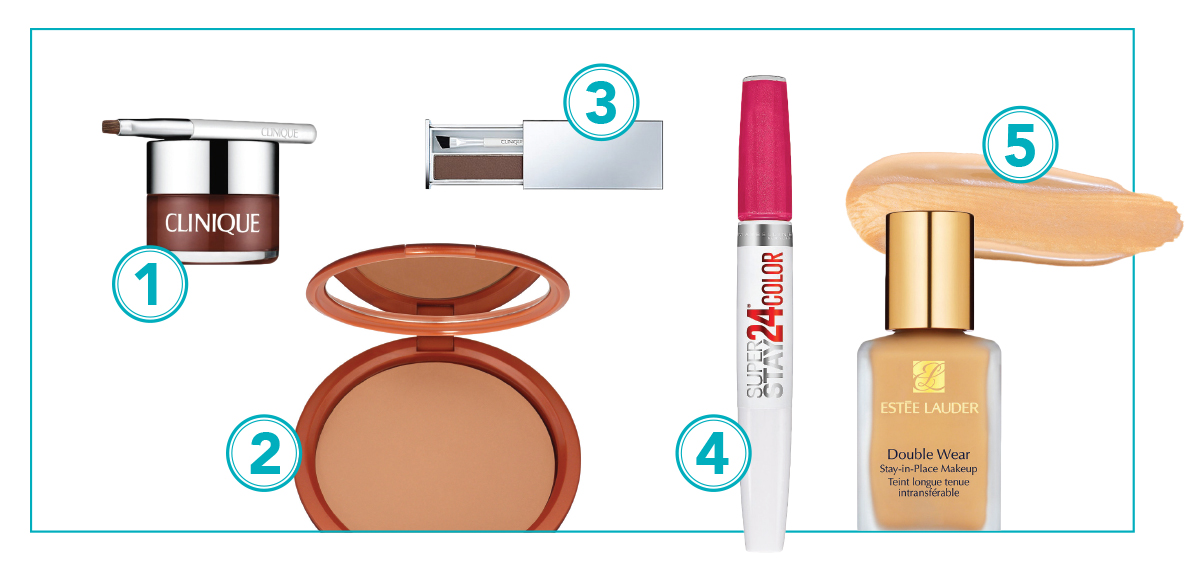 CLINIQUE BRUSH-ON CREAM LINER. It glides on easily and it stays on all day. You'll need to buy a full-size brush to put it on. I like to first apply Clinique Chubby Stick™ Shadow Tint For Eyes.
ESTEE LAUDER BRONZE GODDESS POWDER BRONZER. I wear it year-round to achieve a nice glow. Unlike most bronzers, it doesn't have glitter; I don't like glitter on my face.
CLINIQUE BROW SHAPER. Easy application. Looks natural. Lasts forever.
MAYBELLINE SUPERSTAY 24® LIP COLOR. I blend two colors to create my own shade.
ESTEE LAUDER DOUBLE WEAR STAY-IN-PLACE MAKEUP. It really does stay on for a long day.
WHAT BEAUTY ESSENTIALS DO YOU ALWAYS HAVE IN YOUR BAG?
Gloss or lip moisturizer. That's it. I try to select makeup that will last all day and I take time to apply it in the morning. After that, I don't have time to address makeup issues throughout the day.
WHAT SHAMPOO DO YOU USE? WHY IS IT YOUR FAVORITE?
TRESemmé Expert Beauty-Full Volume 1 and 2, which requires you to reverse your hair routine by conditioning before washing. I'm a believer in this system.
WHAT ARE YOUR TIPS FOR BAD HAIR DAYS?
I like natural solutions, and I like volume. Adding baking soda at my roots adds volume and functions as a natural dry shampoo. Once this is done, I'll throw in some quick curls to fix any areas that aren't behaving.
WINTER IS STILL HERE. WHAT DO YOU DO ABOUT DRY SKIN?
I make homemade lotion using organic coconut oil and vitamin E.
WHAT'S YOUR MORNING REGIMEN?
I listen to motivational speakers on YouTube every morning while I apply makeup and fix my hair. The practice of listening to motivational speakers every day helps put me in the right mindset to be a good leader, a good listener, a good servant to others.
WHAT'S ONE STEP OF YOUR NIGHTLY REGIMEN YOU'LL NEVER MISS?
I keep face wipes on my nightstand. I refuse to sleep with makeup on my face.
WHAT ARE YOUR PERSONAL NUTRITION RULES?
Make it from scratch from home, using ingredients we've purchased locally. I have Crohn's, Celiac disease and chronic migraines, so I have to be very aware of what I eat. I haven't had gluten, fast food or caffeine in over five years.
WHAT'S YOUR FAVORITE FEATURE ABOUT YOURSELF?
I'm a fighter with vision and passion, and I can't be stopped.
WHAT IS THE KEY TO YOUR PERSONAL BEAUTY?
Courage and confidence. Courage is at the core of charisma. I'd like to encourage more women to be courageous—to worry less about what others think. But courage is a door that only opens from the inside. Someone from the outside can't open the door of courage for you.