If you've just penned your New Year's resolutions and more exercise made the list, you'll want to know about the must-have items for a well-rounded exercise wardrobe.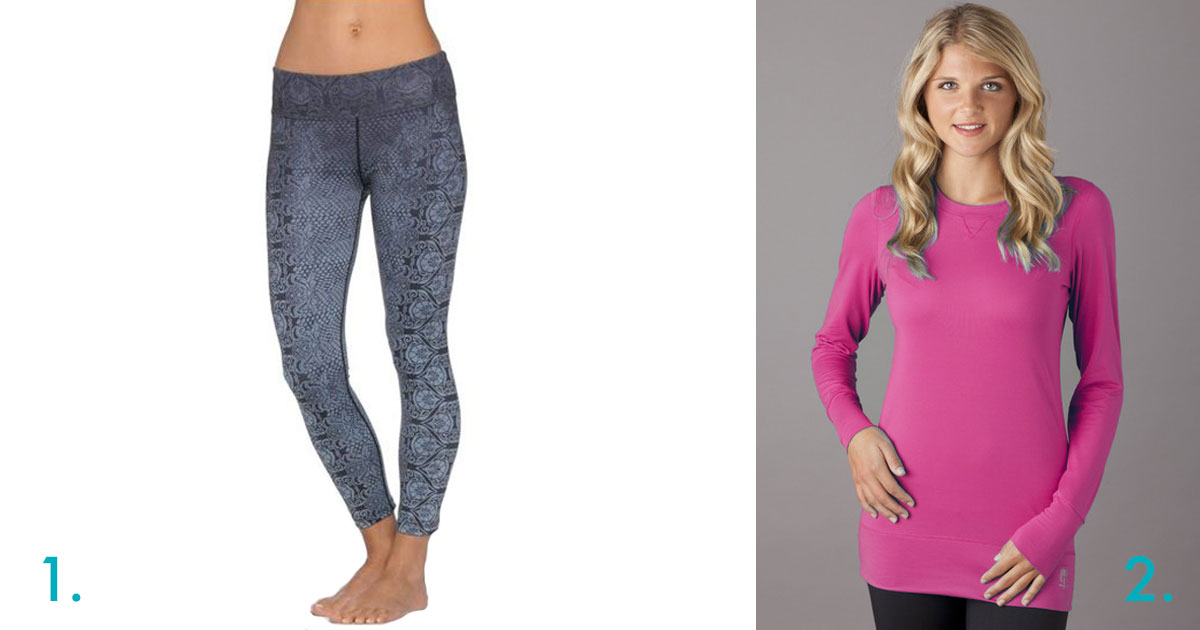 When heading to the gym or yoga studio (or working out at home), sport your prAna Roxanne legging (1). A patterned legging, this style has a little flair to it. Pair it with Snow Angel's Veluxe crew top (2)—a nice lightweight shirt for the gym or for in the car driving to your designated workout area. "It's more substantial than a tank or t-shirt with moisture wicking," said Matthew Dobrowolski, a clothing buyer from Bill & Paul's Sporthaus. More popular indoor gear comes in the form of the Skhoop short down skirt (3) using down insulation, available in a fun, hot pink hue. "It's a great piece for heading to the gym," said Dobrowolski, "and is more fashionable than just wearing your leggings."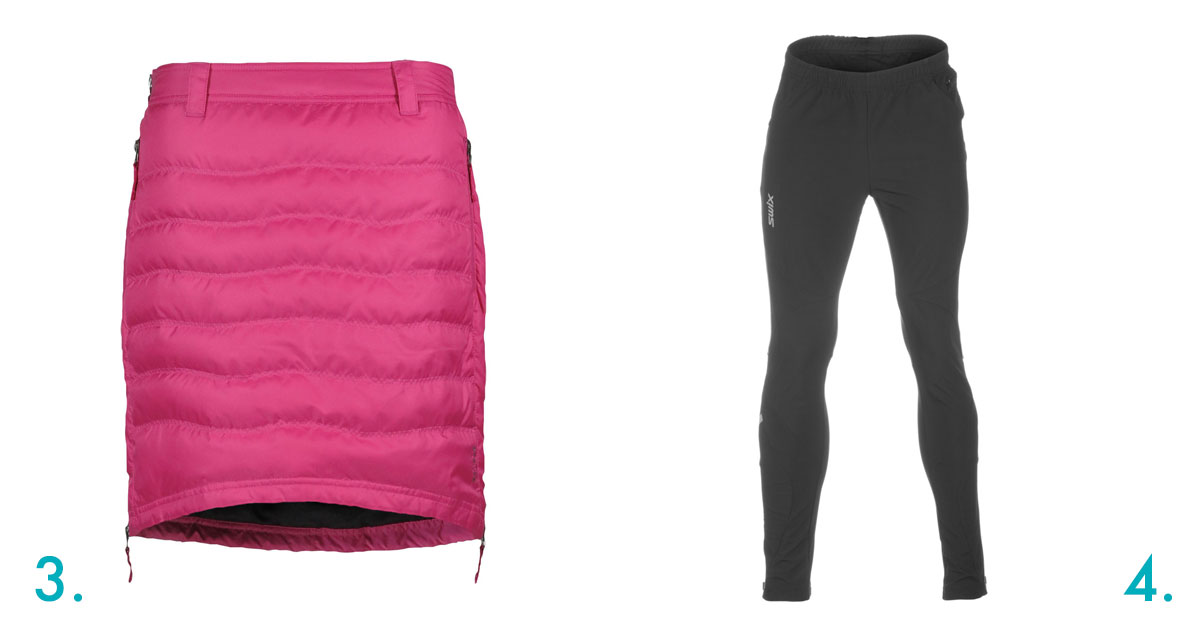 If you're the type who needs fresh air with your exercise routine, head outdoors with some new duds that look good and feel good, too. Warm and wonderful, the lightly insulated soft-shell Swix Bergan tights (4) are a versatile option for walking and running the dog, snowshoeing, or anything where you want to stay aerobic but still need warmth and insulation, and ability to block the wind. Add the Swix Bergan jacket (5) for a similar function. For a super-cold day, Dobrowolski notes, add insulation with a mid-layer such as the Swix Romsdale fleece (6). "Even on a spring day you could probably get away with just wearing that."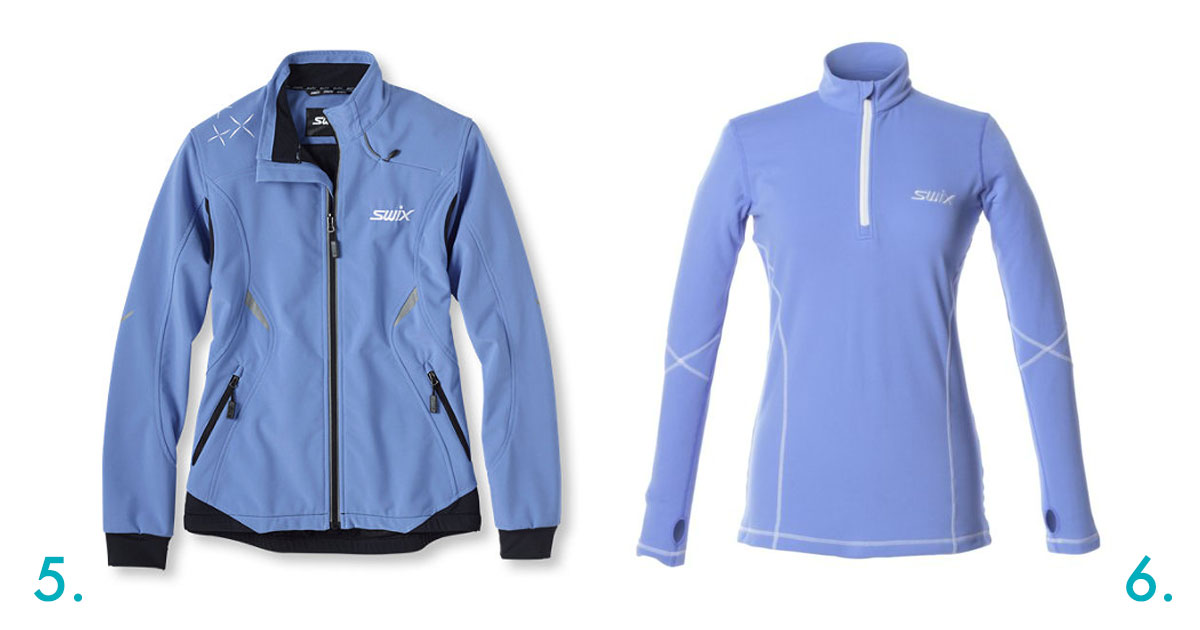 Indoors or out, it's important to have the proper support under your clothes. Nikki Johnson, merchandise manager, and Christina Kim, graphics and contgent coordinator, from Gazelle Sports feel the right sports bra is just as important as your shoes, as the wrong bra could potentially cause soft tissue damage. Gazelle Sports can get you in the perfect sports bra for your body and your specific workout. From running to cross-training to yoga, the girls at Gazelle have suggestions:
The Tenderly Obsessive bra from New Balance offers sculpted, moisture-wicking cups for support, shaping, and modesty. Breathable mesh panels offer cool comfort and adjustable straps provide a custom fit.
The Fiona bra from Moving Comfort is a versatile undergarment, with comfort and support that works for nearly all body types. Lightweight, molded cups maintain a more natural shape, and the interior front yolk prevents vertical breast movement. Enjoy front adjustable straps with concealed hook-and-loop closure, offering a custom fit.
Written by Missy Black, a footwear fanatic, a style child, and a contributing writer for West Michigan Woman.