With so many holiday parties, you'll need a little something special ...
DOWN TO EARTH
Meet the classic little black dress with a twist! An embellished and patterned sequined top catches the light and the crowd's attention. Model Kristin Reynolds pairs it with an edgy, chic bronze-studded clutch that tones down the girliness. If you're in a super-formal mood, slip into tall or strappy heels—or even out the glam with trendy booties.
Dress and clutch, $79.95 and $29.95, at Down To Earth, Grand Haven: 616.846.7781
www.facebook.com/downtoearthgrandhaven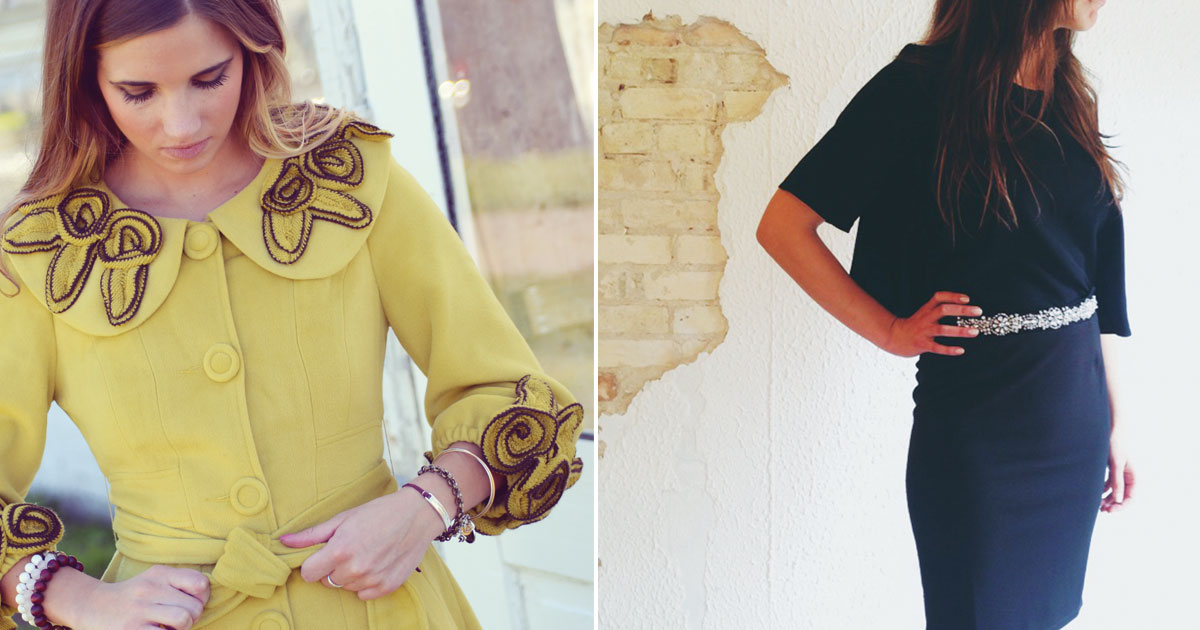 JB AND ME
Laugh in the face of winter with a coat everyone will be talking about. From Ryu, this true chartreuse coat with deep-brown floral cuff and collar embellishments could be worn with tall jeans and boots or for dressier occasions. With ¾-length bell sleeves and a tie at the waist, this is a fresh take on the modern pea coat. With its color pop, it's the cure for a sea of black coats.
Coat, $130 at jb and me, Grand Rapids: 616.949.9501 and Holland: 616.392.8902 http://jbandme.com/
SPRING SWEET
Everyone needs a good pencil skirt. This versatile skirt with a snazzy rhinestone band is dressy, but when paired with a chambray shirt just looks a little bit fun. It's the slightest amount of sparkle for those who like their shine in smaller doses. The textured, heavyweight polyester and spandex material that will fit many different body types is a bonus.
Skirt, $42 at Spring Sweet, Holland: 616.355.1433 http://www.springsweet.com/
For more holiday fashion finds, click here to read this article in the digital edition of West Michigan Woman.
Photo courtesy of Kristin Winter.