Each year, Inforum, the nonprofit I represent, celebrates the accomplishments of women at our annual Capstone dinner. We're still feeling the joy from the 500 people who came to the JW Marriott in Grand Rapids to hear Michelle Li, journalist and founder of the Very Asian Foundation.
Michelle is one of the many women we've celebrated and learned from over time. For 60 years, Inforum has been helping women to lead and succeed in their careers toward our vision of a culture that embraces women leading and succeeding. And the Capstone dinner holds special significance for West Michigan women. Our regional council prioritizes diversity, equity and inclusion, and dedicates this celebratory event to women who have broken barriers.
Past speakers have included #MeToo founder Tarana Burke; Kelley L. Carter of ESPN's Andscape, formerly The Undefeated; Sarah Marshall, the NFL's first woman to become a full-time official; and Kate Germano, who fought against the "bigotry of soft expectations" in the Marine Corps. All left us awed and inspired.
This year, we were honored to host Michelle, who is an award-winning reporter and anchor for KSDK-TV in St. Louis. Michelle grew up "very Asian and very American" in rural Missouri as the adopted child of white parents. She longed to know more about her heritage and as an adult has traveled to Korea multiple times where she met and developed a relationship with her birth parents and siblings.
She also built a successful, award-winning career as a journalist who has covered a wide variety of serious and hard-hitting new stories and topics. But in a reminder of how far we have to go in achieving cultural understanding, when Michelle shared the Korean tradition of eating dumpling soup for New Year's with her audience, a viewer called the station, referring to her as "very Asian" and asking her to "keep her Korean to herself."
The aftermath led to a public outcry, a healing conversation with the caller, an appearance on "The Ellen DeGeneres Show," and—most importantly—the opportunity to foster conversations about cultural diversity and the opportunity to build on work she already was doing in Missouri.
Michelle created the Very Asian Foundation to shine a light on Asian experiences through advocacy and celebration to add to her many years of work supporting Korean adoptees like herself through heritage camps and volunteer tours to Korea. She also had launched a program to support Missouri children in foster care and in 2010 won a Congressional award for adoption advocacy.
"When all of our stories are told, we're all better for it," Michelle said. "Representation and inclusion of Asian stories in mainstream spaces are a crucial contribution to our collective growth. With decades of experience in news journalism and media, we participate in public discussions around Asian issues and collaborate with local and national institutions in placing our stories front and center.
"... We have more in common than not and deserve to bring our full humanity into all spaces."
You can watch and listen to Michelle's talk here.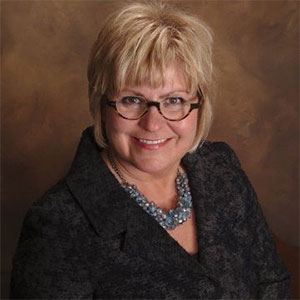 Becky Puckett-Wood is Vice President of Corporate and Member Engagement for Inforum.
Courtesy of Inforum.