Megan Adams has always dreamed of owning and operating a store of her own.
That dream recently came true.
The Michigan native spent years in Boston after studying Apparel and Textile Merchandising, working for big-name retailers before returning home to the Mitten and putting in the groundwork to create Grand Rapids' newest home and lifestyle goods store: The Counting House.
A large reason behind why Adams chose to open her store in Grand Rapids is the thriving arts and creative community. A huge supporter of anything with a cozy vibe, she knew when the building at the corner of Wealthy and Eastern went on the market, it was the right fit for her vision. She's stayed true to the building's history, only doing renovations where necessary and accentuating the arching glass windows, tall ceiling and roaring fireplace.
"I wanted the store to make visitors feel like they were already at home," said Adams, who carefully curates each shelf and stand as if it were in her own space.
Each section of the store is set to feel like a distinctive room or space within a home, providing a way for shoppers to feel inspired and see their own creative vision come to life.
Adams collaborated with a friend, Sorya Khozein, when putting the store together and implementing a "modern general store" feel—complete with a massive, vintage wooden general store counter from the 1800s.
Because Adams has a serious eye for quality, we asked her to take us around the newly opened store and show us her favorite items that would make perfect host gifts. Items offered by The Counting House come from a variety of names and labels—made locally and nationally.
For the Animal Lover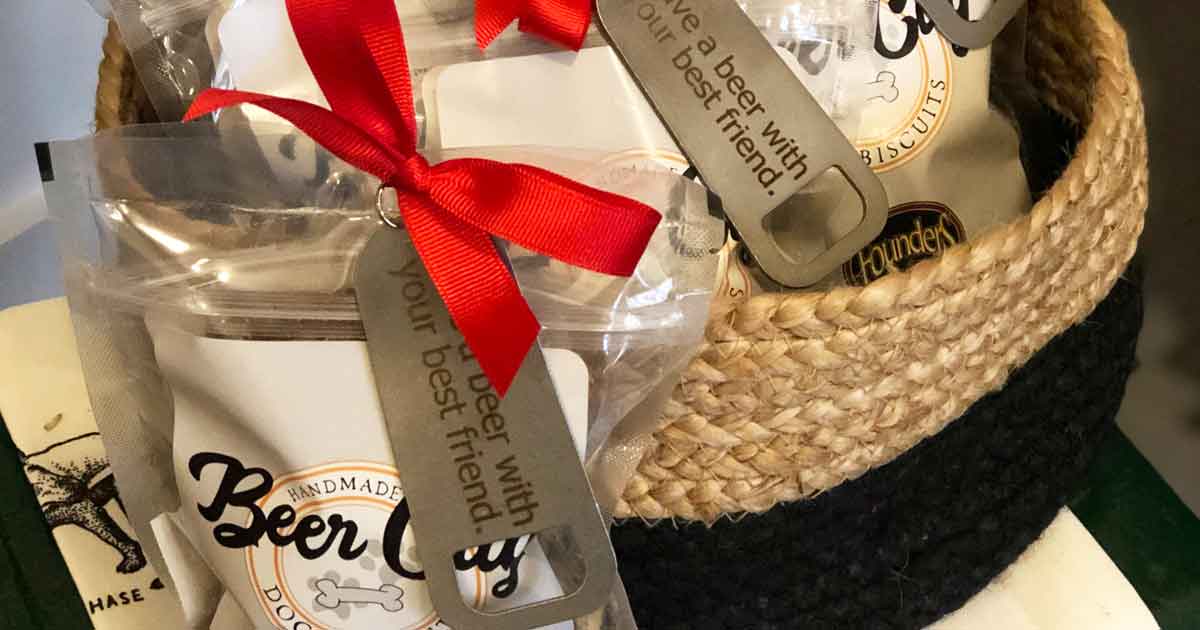 Beer City Dog Biscuits ($18.95)
"These treats are perfect for the animal lover host who has a heart for the community. Beer City Dog Biscuits provides vocational training and employment for adults with developmental disabilities and are made locally with Founders spent grain."
For the Bourbon Connoisseur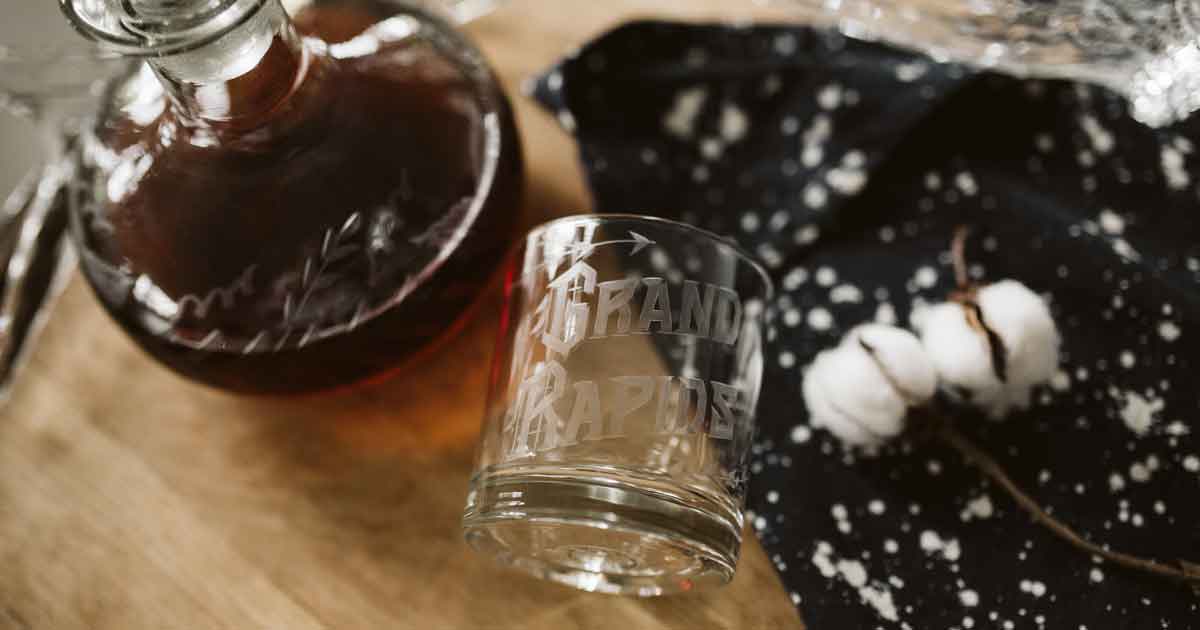 Photo courtesy of Amy Carroll Photography.
Etched Glasses ($22) and Decanter ($32)
"These glasses and decanter are a cool mix of masculinity and elegant femininity—in addition to being custom-etched—so they're a really special way to show a bourbon- or whiskey-loving host that you care."
For the Host Who Has Everything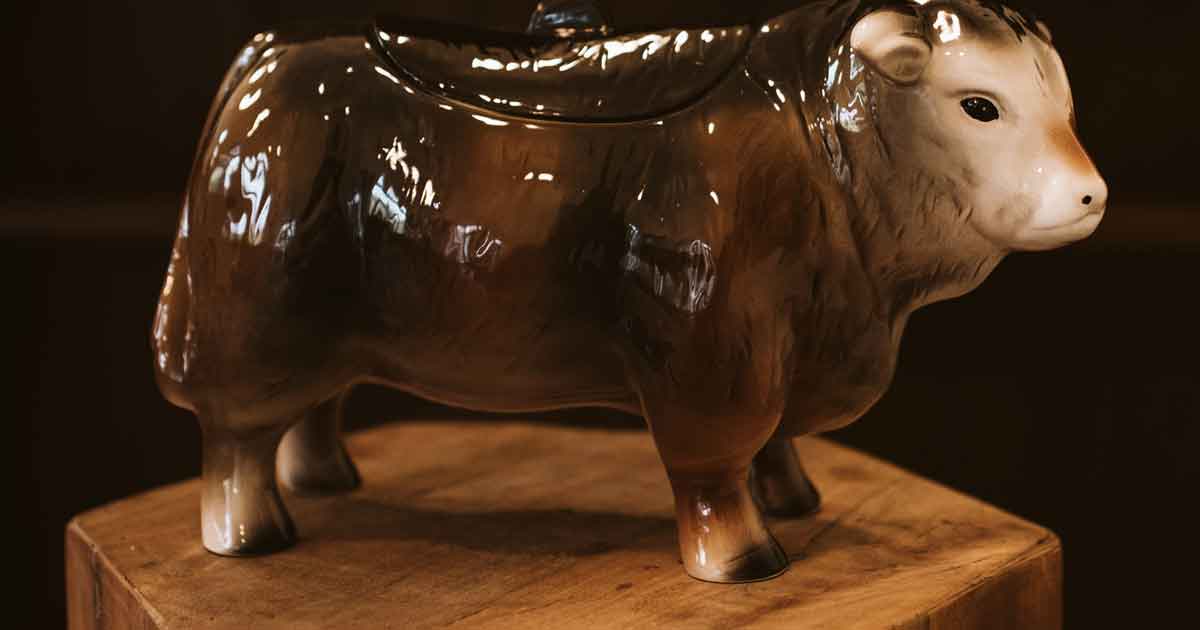 Photo courtesy of Amy Carroll Photography.
Vintage Replica Cow Cookie Jar ($30)
"This is a seriously awesome throwback piece that is replicated after an actual vintage jar. Chances are someone who seemingly has everything won't have this little guy."
For the Style Savvy Host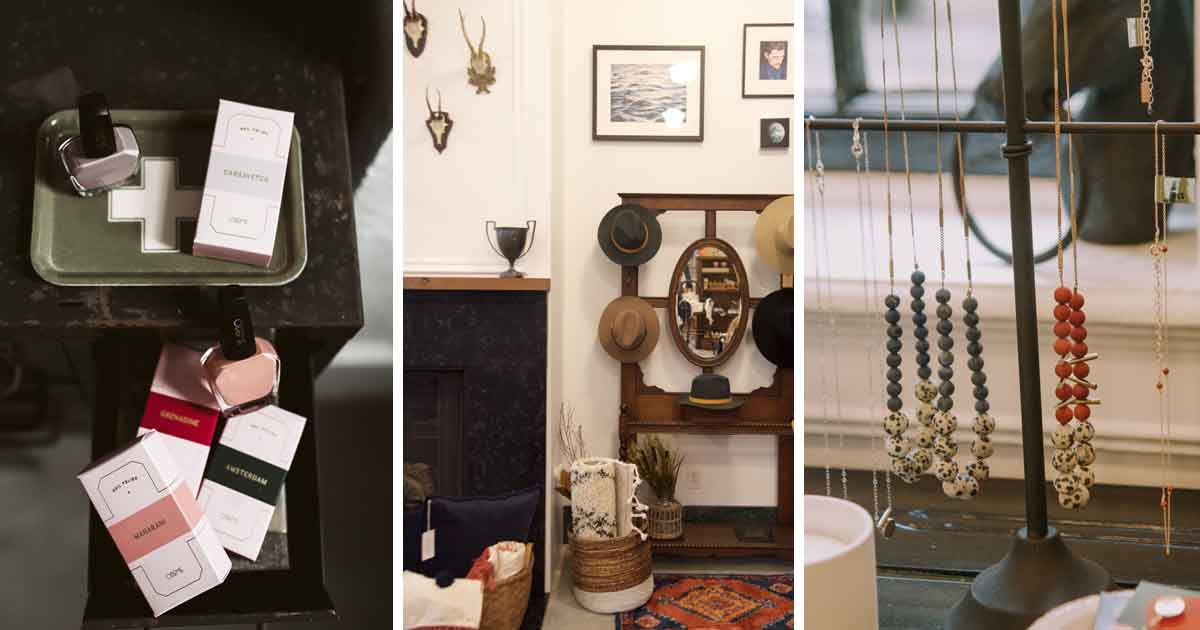 Left photo courtesy of Amy Carroll Photograhy. Middle and right photos courtesy of Ashley Wierenga.
Odeme Nail Polish ($12) | Gigi Pip Hats ($68-94) | Jewelry (varies)
"Not only does this polish come in some really stunning packaging, they're made 'five-free,' meaning they're made without the potentially harmful chemicals toluene, dibutyl phthalate (DBP), formaldehyde, formaldehyde resin and camphor. The hats are also a great option, because the customizable band allows freedom to switch things up depending on mood or season. Top it off with some delicate jewelry and you're good to go."
For the Host Queen of the Kitchen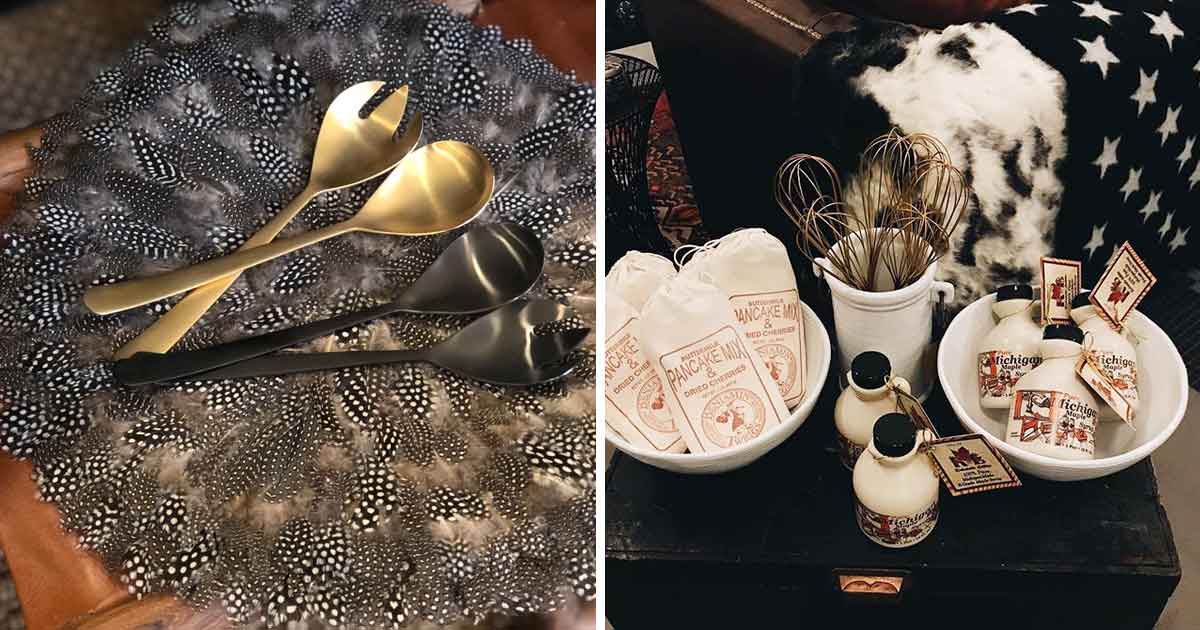 Canvas Home Matte Black ($74) and Matte Gold ($74) Serving Utensils | Golden Whisk ($12) | Golden Whisk ($12) | K&E Delectable Edibles Pure Michigan Maple Syrup ($12) | Benjamin Twiggs Buttermilk Pancake Mix & Dried Cherries ($12)
"These sleek and modern serving utensils and whisk are tools every host could use in their kitchen. I love how this pancake mix incorporates Michigan cherries—which pairs great with some pure Michigan maple syrup. It's also a great option if you don't want to risk getting their overall style wrong."
For the Host with Children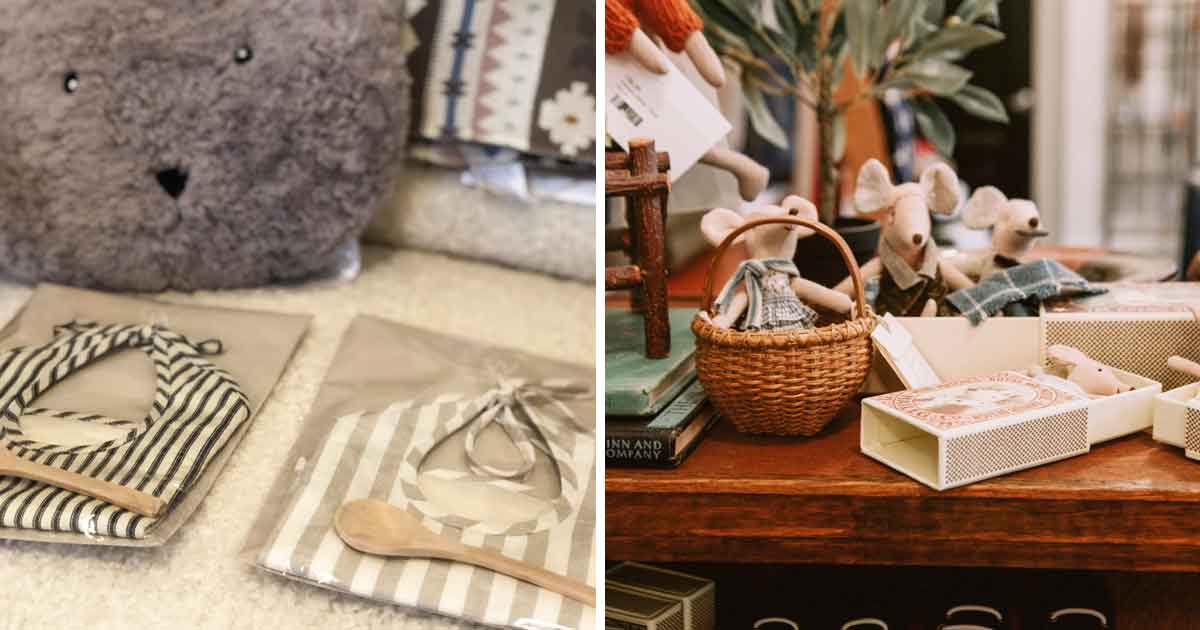 Right photo courtesy of Ashley Wierenga.
Bib and Spoon Set ($28) | Maileg Mouse Family Dolls ($22-$50)
"Kids can be messy, so you know this type of a gift will come in handy. This mouse family is the perfect definition of a cute children's accessory that hosts won't mind seeing around their home."
For the Host You Might Not Know That Well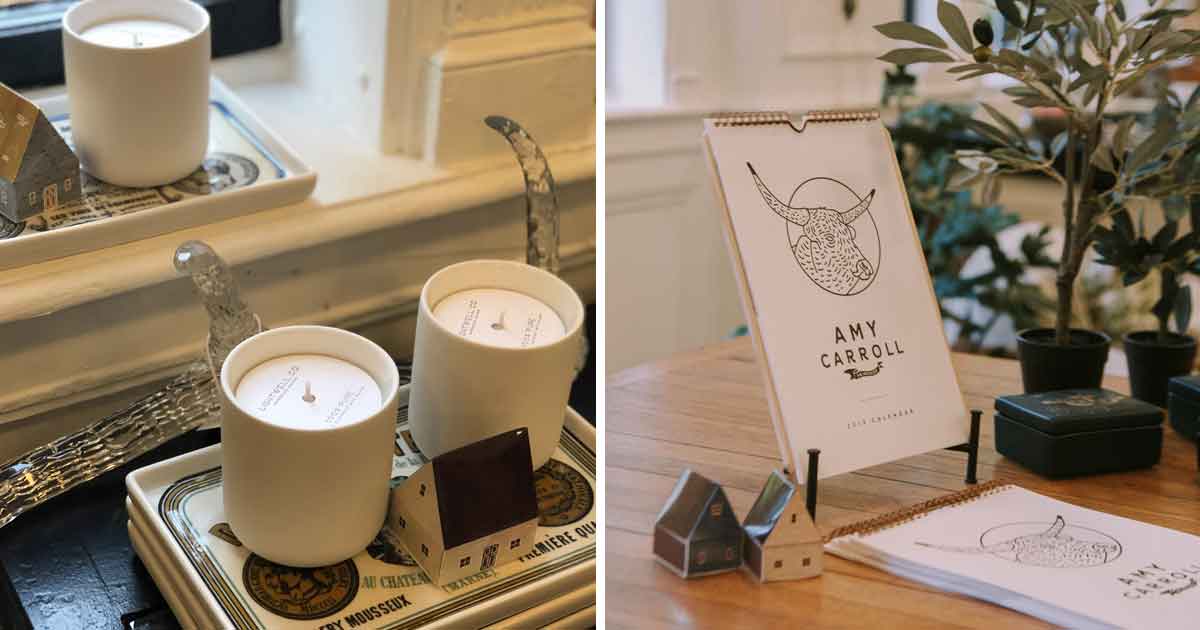 Right photo courtesy of Ashley Wierenga.
Lightwell Co. Candle ($30) | 2019 Wall Calendar ($30)
"We all like nice smelling things and knowing what day it is, so you can't really go wrong with a candle and a calendar. This particular calendar is by local photographer Amy Carroll and features some truly beautiful animal imagery shot throughout Michigan and beyond, along with some facts about each."
For the Coffee Loving Host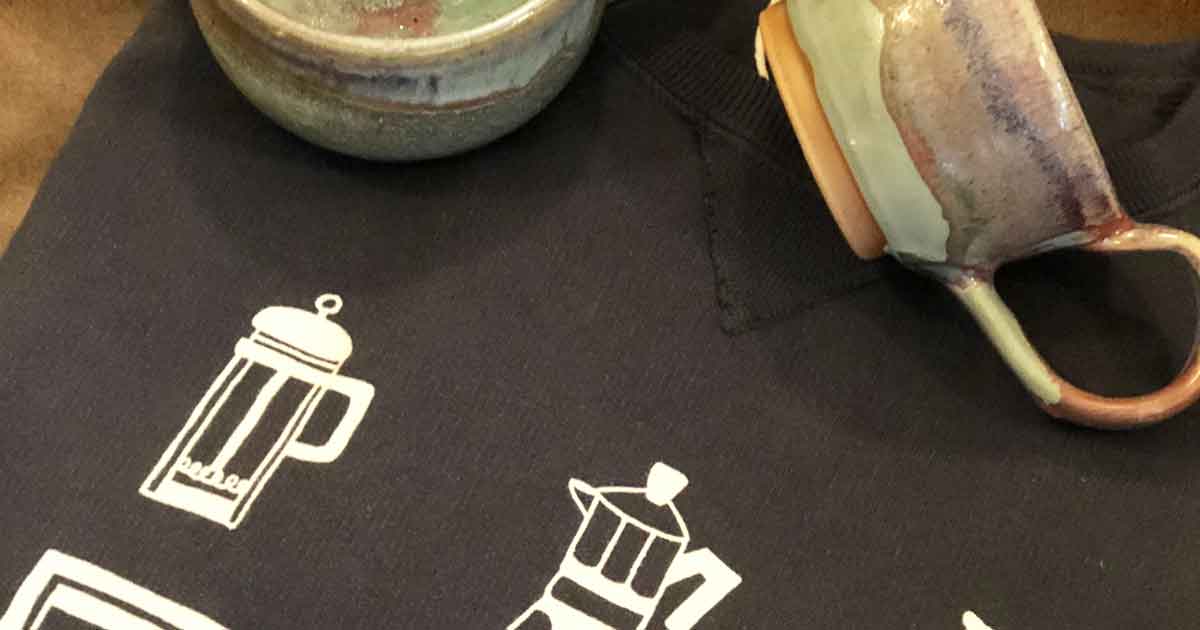 Handmade Mug ($22) | andMorgan Coffee Sweatshirt ($42)
"If you know your host loves coffee with a deep caffeinated passion, consider a handmade mug and ComfortWash sweatshirt that displays their obsession to the world."
For the Bookworm Host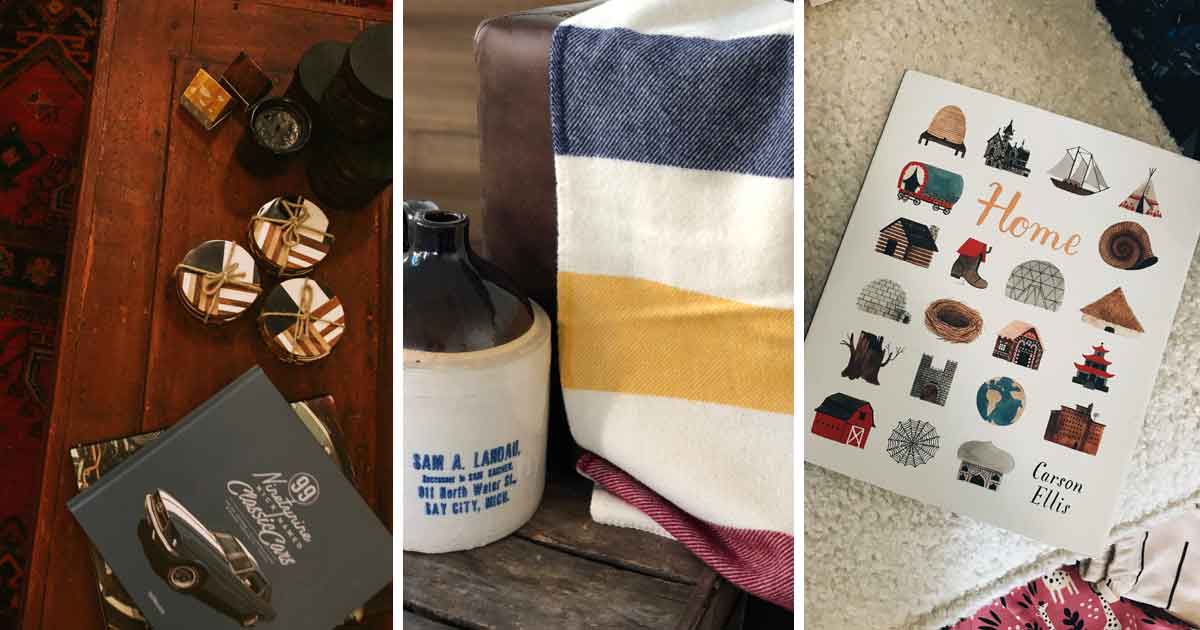 Left photo courtesy of Ashley Wierenga.
Home, by Carson Ellis ($16) | 99 Nicknamed Classic Cars by Michael Kockritz ($65) | Faribault Multistripe Throw Blanket ($200)
"If you know your host loves to cozy up with a good book, consider some of these options. I love Home by Carson Ellis, because the imagery is so cool and it shows all the different places that people—and animals—around the world call home."
For the Host Who Adventures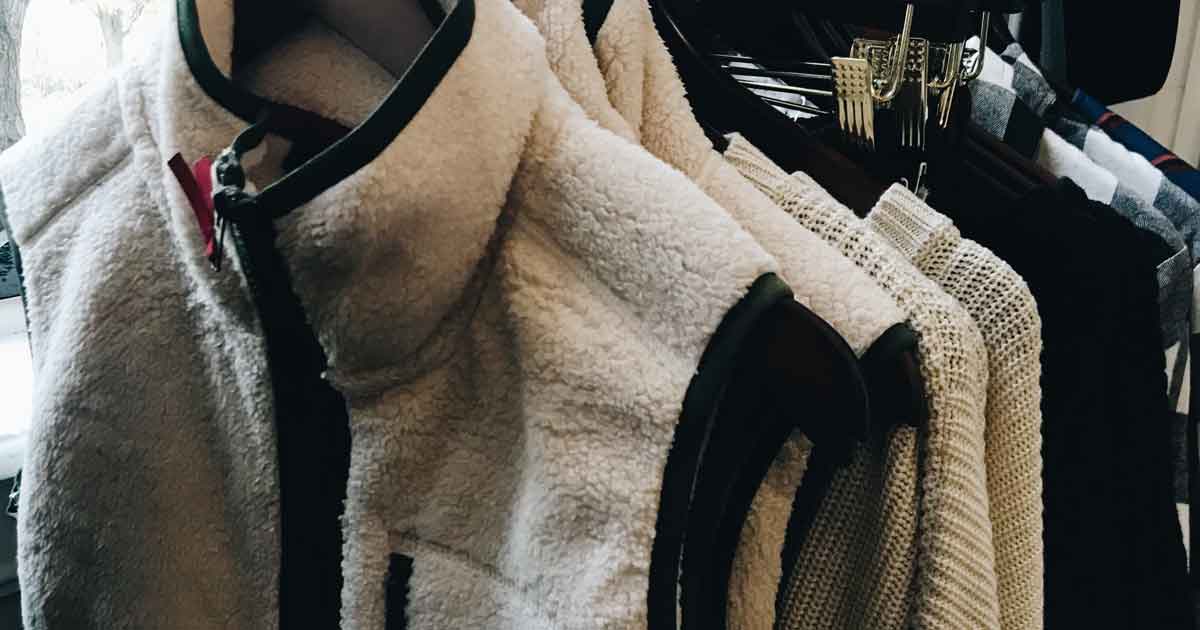 Akaiv Sherpa Vest ($48)
"It doesn't get softer than this and with Michigan's weather, this vest is a staple item that a host who is always on the go will find themselves throwing on, more often than not."
Visit The Counting House at 758 Wealthy Street SE.
Written by Sarah Suydam, Staff Writer for West Michigan Woman.