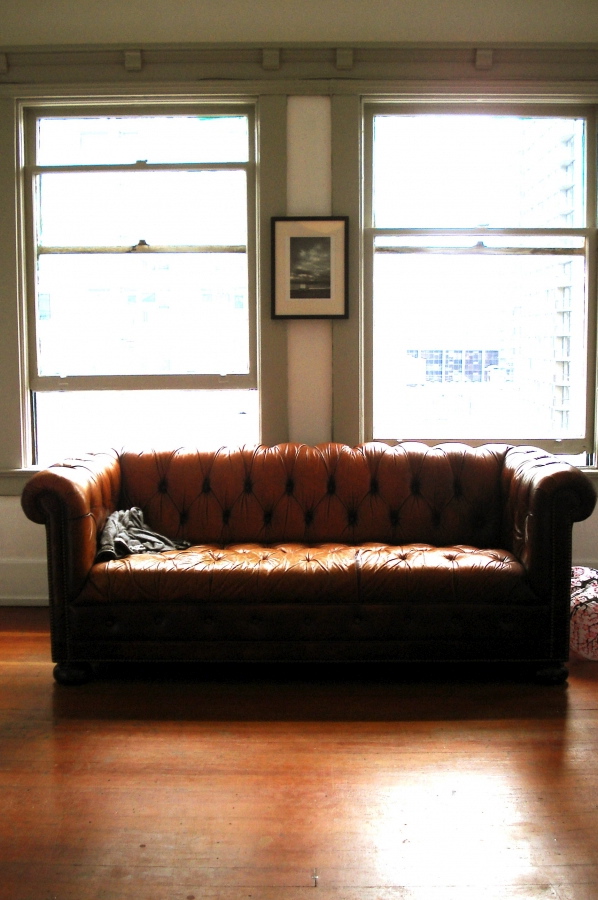 Whether you hang your hat in a studio apartment or a four-bedroom Cape Cod, every space needs some special touches to make it feel lived-in and loved. And if you're like most people, you can't afford a professional decorator or the entirety of the Pottery Barn catalogue to make over your space. But that's okay! There are plenty of inexpensive ways to add some charm to your house and make it a home.
Sheets are an excellent raw material for decorating, and there are plenty of white sales going on after the holidays! In lieu of a bed skirt, you can use a fitted sheet to cover your box springs. You can choose a neutral color for a more understated look or opt for a bold highlight color. Use the leftover flat sheet as a slipcover base, and the pillow case(s) can be repurposed as throw pillow covers.
Artwork for your walls can be pricey, but you don't have to go without. If you have children, choose a few of their original artworks and place them in gallery-style frames in your home. Pages from much-loved children's books or even novels also make for lovely wall coverings (just purchase an alternate copy so you don't have to take apart the volume on your bookshelf.) Both Michael's and Hobby Lobby have custom framing departments and you can often find coupons for their services in their circulars.
Finally, never underestimate the wonders that you can find in antique shops or secondhand stores. West Michigan is full of such shops and you may just find the perfect end table or knick-knack.
Need more information? Pinterest is an incredible and mildly addicting site that allows users to create a virtual bulletin board of design projects, wish lists, and more.
Written by: Julie Anne has an impressive vocabulary and an extraordinary sense of humor. She has even entertained the idea of doing stand up comedy someday! When she's not writing, you'll probably find Julie Anne at the Farmer's Market or home with her nose in a book. Photo Credit: jawcey