There are certain necessities of life that get taken for granted. It is natural to put personal hygiene products on the shopping list when we're close to running out–most of the time. But some young families in West Michigan have financial hurdles to consider when it comes to funding supplies, even those as essential as diapers. According to a study conducted by Huggies in 2010, one in four families struggles to meet diaper needs. Nestlings Diaper Bank of Holland is stepping in to help.
Nestlings, founded by Tania Snyder in 2011, was born out of the concept that no baby should be without a fresh diaper when nature calls. Tania, who does not have children of her own, said she never really considered the fact that the cost of diapers, especially in hard economic times, takes such a large chunk out of families' monthly budgets.
But on average, a baby can go through seven to ten diapers a day, that's two hundred ten to three hundred diapers a month. It's no wonder in its first year Nestlings donated more than fifty thousand diapers to agencies and organizations in Ottawa County, and they've already provided sixty thousand to date this year.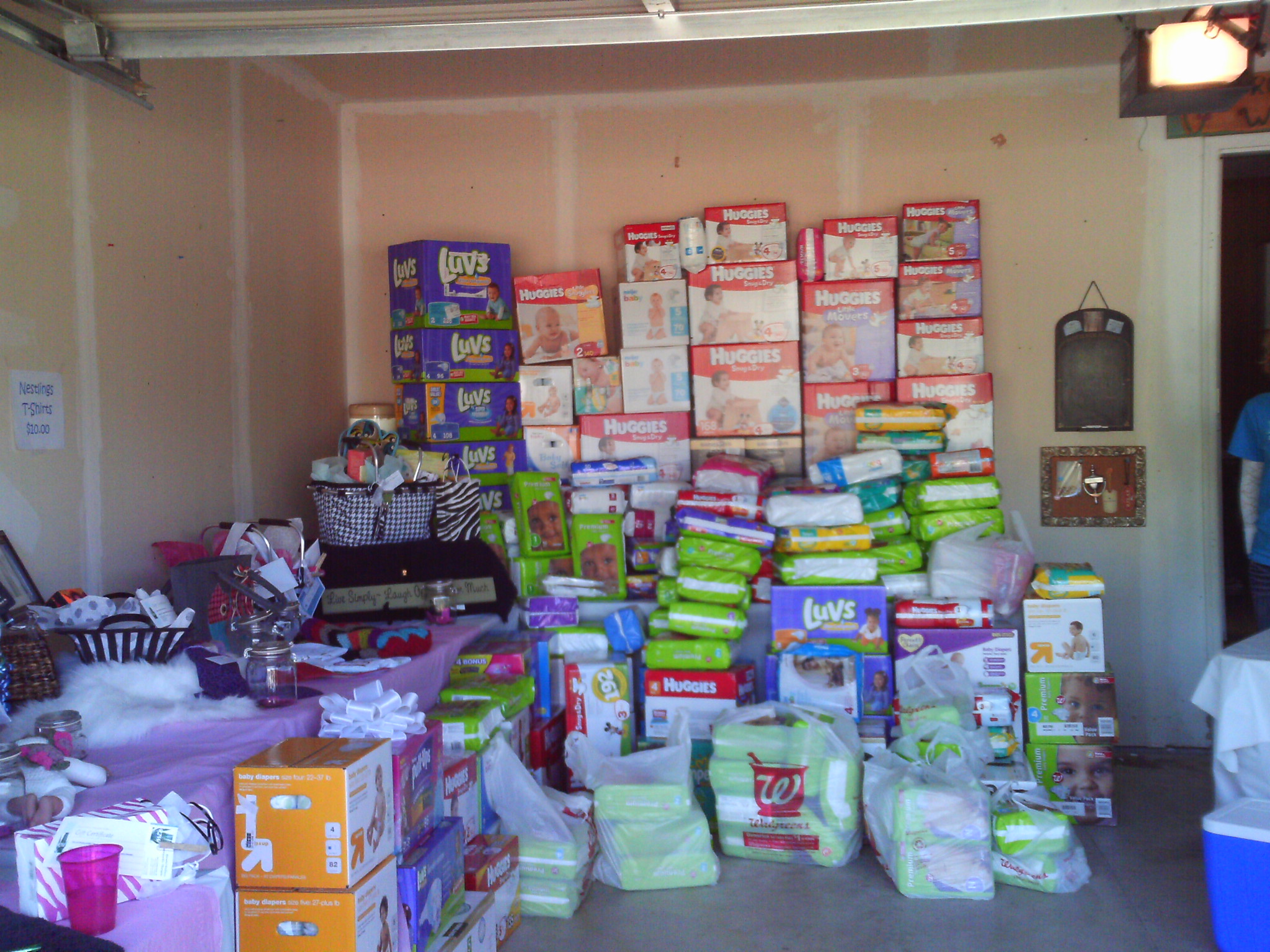 Tania can tell horror stories about families who don't have enough to buy diapers. To afford diapers, some families skimp in other areas of their budget, like rent, utilities, groceries, or medical expenses. Other babies are forced to wear soiled diapers longer than is advisable. Using cloth diapers can be just as expensive.
"You would think cloth would be an easy option, but it's not. For low income families, it's the cost of transportation to get to the laundry mat and feed quarters into the machine. It's the cost of laundry detergent, and child care for the kids while you're at the laundry mat," Tania says. "When somebody is on a budget, every penny counts."
The need is great, to say the least.
"We could be basically giving out gold bars for free at this point," Tania says.
There are only three diaper banks like Nestlings in Michigan–the other two are located in Detroit and Midland. Nestlings works with social service agencies, pantries, and churches to consistently supply diapers for low income families. Tania says when she started Nestlings, there were already places working to quell the need for food and clothing, but no one was centralizing diaper distribution.
"Diapers fall into a little hole that is not covered by state federal aid programs. If you can't consume it in your mouth, you can't get help," Tania says.
But now, there is a light at the end of the diapering tunnel. Nestlings accepts donations of diapers of all sizes and uses monetary donations to purchase more. All involved in the functionality and storage of Nestlings endeavors are volunteers offering up their time, and in Tania's case, her home.
"We hear from [agencies] monthly, sometimes biweekly, on average, but because need is increasing as the year goes by, we're on on pace now to pass about ten thousand out a month," she says.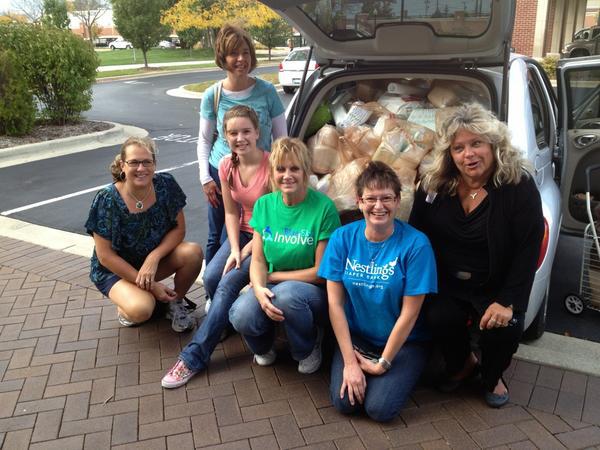 So where do the diapers come from? Tania works with mothers and organizations all over Ottawa County to bring in donations. Some expecting mothers will forgo gifts at her baby shower and ask instead for a donation of diapers for Nestlings. Diaper drives are held at various times of the year (click here for updates), the most recent bringing in thirteen thousand diapers. In addition, there are diaper drop boxes located in Ottawa County at the Howard Miller Library in Zeeland, Untagled Hair Salon in Holland–located on Riley Street, and EcoBuns in Holland–located on James Street.
Tania says there will always be a need for diapers among low income families.
"I think it's always going to be needed as long as there is poverty," she says. "Until we solve the problem of low income and poverty as a community it's always going to be there."
Written by: Erika Fifelski is West Michigan Woman magazine's editorial coordinator. She graduated from Michigan State University with a degree in journalism. Erika was born and raised in West Michigan, and after a brief stint on the sunrise side, she's home and loving it. She enjoys yoga, gardening, vacuuming, and discovering new ways to live sustainably and support local businesses. Photos courtesy of Tania Snyder.