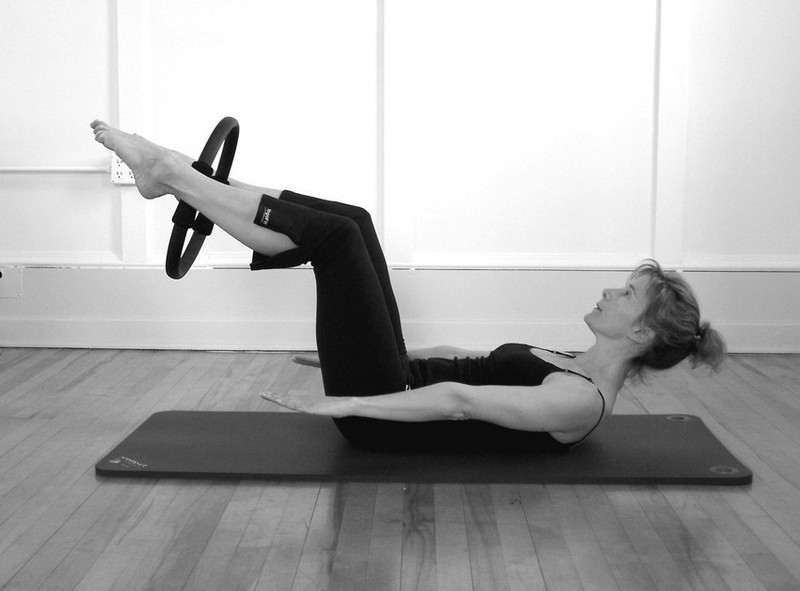 Pilates instructors in Grand Rapids are doing their part to provide services to those affected by breast cancer. Kim McDonough and her staff at Core Pilates & Barre will be trained and certified in post-surgery rehabilitation exercises through the Pink Ribbon Program next month.
Kim, who started Core Pilates in Rockford in 2005 and moved the studio to Grand Rapids in 2007, said the Pink Ribbon Program trains fitness instructors in practices that help ease survivors back into fitness. "It is a program that empowers women coming out of a very difficult time and (helps them) take control of what's going on in their body regardless of their pre-illness fitness," she said. Many women are unaware of their exercise limitations—or freedoms—post-surgery, and with the Pink Ribbon Program, their questions will be answered and their muscles rebuilt.
Pilates instructors in the Pink Ribbon Program learn the particulars of different reconstructive surgeries as they relate to various upper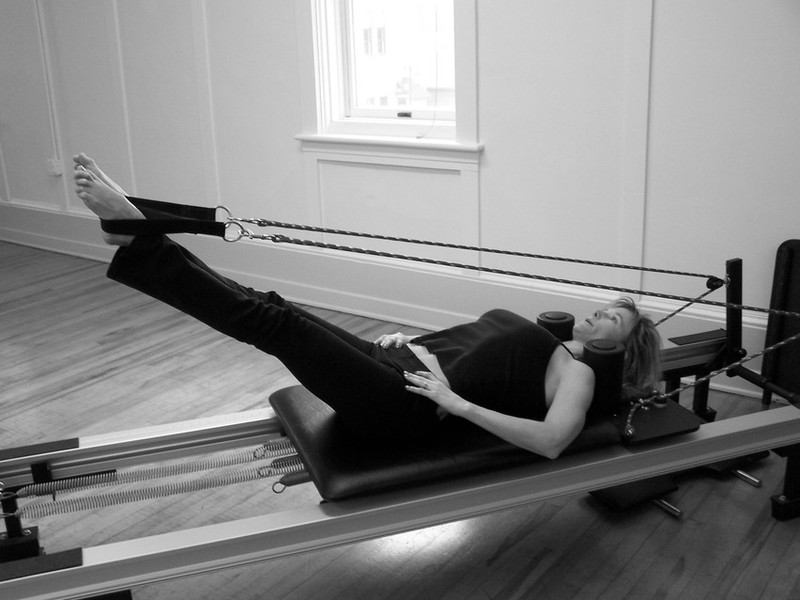 body and core strength exercises. Kim was certified in the program in 2008, but because standard protocol for surgeries is ever-changing, she feels it will be beneficial for her to have a refresher course.
Following the training, Core Pilates, located on Plainfield Avenue in Grand Rapids, will hold small group or individual class sessions for post-surgery clients. Call 616-361-2555 for more class information.
Kim became passionate about offering comprehensive Pilates practices at her studio when she realized how close to home breast cancer actually hit. She started hearing more stories about her clients and friends affected by the disease, and she even underwent her own biopsy. In the past three years, four clients and one of her trainers had mastectomies. A number of the students at Core Pilates studio are breast cancer survivors.
"I'm trying to help where I can," Kim said. "It's something we can do for the community." Kim's trainers have the knowledge of body movement and best practices for strength training through Pilates. And that, coupled with the specialized training the Pink Ribbon Program, gives the studio an edge with which to reintroduce breast cancer patients and survivors to fitness.
"Let us help you take back power over your body and do what you can to have a sense of fitness about yourself," Kim said.
Written by: Erika Rose is West Michigan Woman's staff writer. Photos: Courtesy of Kim McDonough