Looking at herself in the mirror after receiving her new hairdo and freshly painted nails, tears gathered in her eyes as Barb Andrus took in her new look. After spending three years helping her daughter Ellie through chemotherapy and other treatments for leukemia, as well as going through the death of her oldest son, this was the first time this Mother's Day Makeover winner was able to pamper and spend some time on herself.
"It's almost like I won a million dollars," Barb said. "You don't usually pamper yourself, because you spend a lot of time taking care of those around you. My family likes to take my emotional pulse, and if mom doesn't seem quite right then they're worried—which is something I love."
Barb received a new haircut and color, sugaring, a manicure and pedicure, a wardrobe consultation, makeup, professional teeth whitening, and a $250 gift card for a nonsurgical service—all of which she has never had before. "At times it was like, I can't believe this, that I actually won something like that," she said. "It'll make me spend more time pampering myself than I used to … I feel years younger, and people are noticing it."
After getting over the shock and awe of her new hair and nails, Barb joined Mary Leslie and Rhonda Patterson at The Leslie Studio for makeup and clothes.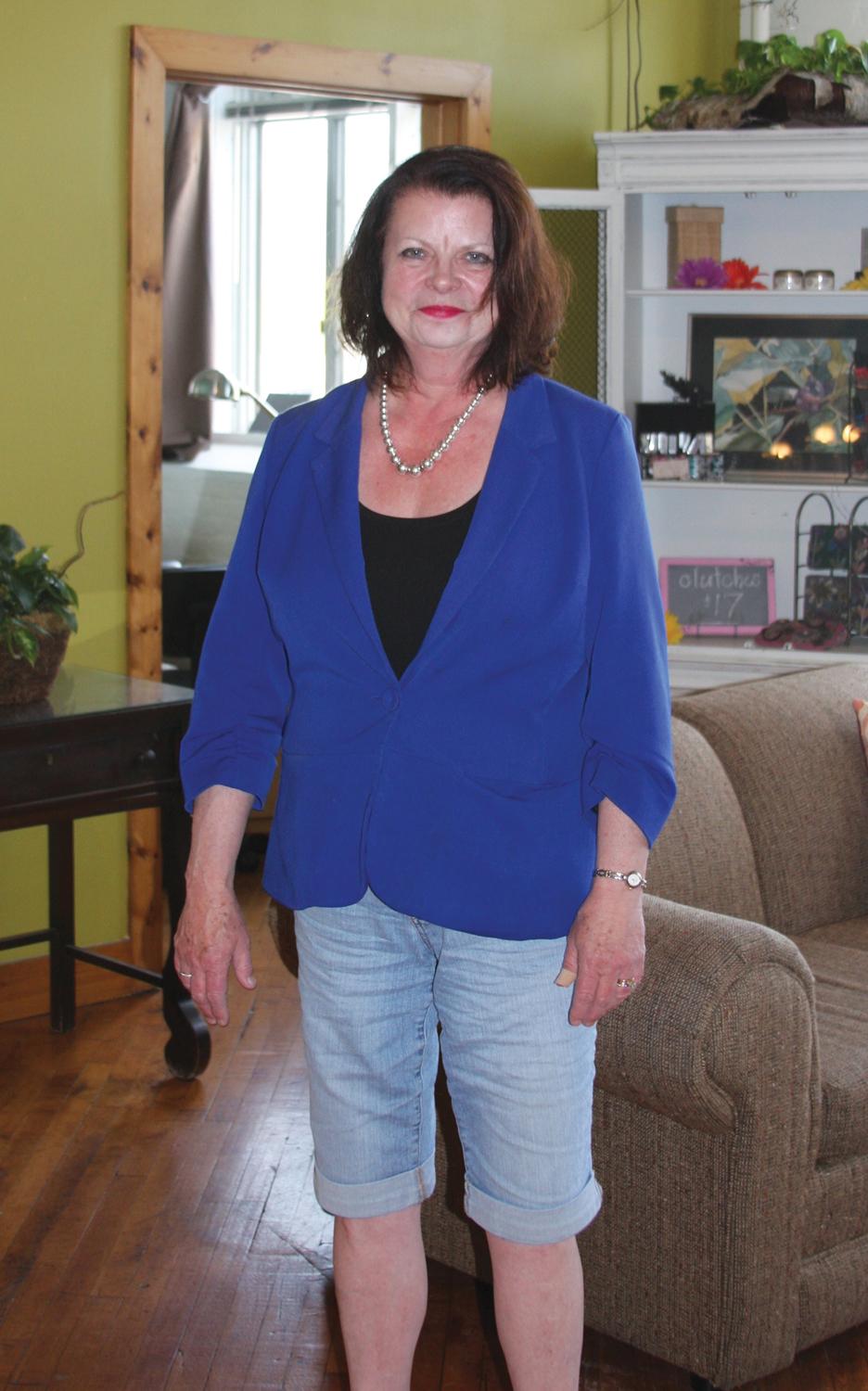 Soon after Barb arrived at the studio, Ellie came in to see how her mother was doing. Upon seeing her for the first time since the makeover day started, it was Ellie's turn to be shocked and awed by her mother's continuing transformation. "Mom you look so beautiful!" Ellie said, over and over.
Ellie was at work when she first nominated her mother by essay for the makeover. After a couple of days, she let Barb know she could be expecting a call for the contest. When Barb did get the call letting her know she'd won, Barb began to laugh, jumped up and down, told the dogs, and called the whole family.
"My son Alex, when I called and told him I won, he said the sweetest thing which I love. He said, 'Mom, I love you just the way you are,'" Barb said. "Isn't that sweet? I have such a wonderful daughter, who took the time and cared so much to send out an essay like that."
Throughout the makeup and style consultation, Barb began to feel different as her transformation touched her not only physically, but emotionally. Noticing that she'd worn a lot of black in the past, Mary Leslie and Barb agreed it was time to start adding color back into Barb's wardrobe, makeup, and life. After the pampering was completed for the day, Barb's favorite parts were the new hair color and style and the wardrobe insights from Mary Leslie.
Barb is looking forward to her daughter's wedding in August, and will use her teeth whitening and gift card to pamper herself even more before the big day.
"It's going to be quite the affair," she said.
West Michigan Woman would like to thank The Leslie Studio, Bottega Salon, Bengtson Center for Aesthetics and Plastic Surgery, and Thomas Lambert, DDS, for the wonderful products, services, and care you've provided to our Mother's Day Makeover winner, Barb Andrus. Read more about Barb in the June issue of West Michigan Woman!
Written by: Chelsea Stoskopf, an intern at Serendipity Media. She recently graduated from Grand Valley State University, and is counting down the days to her wedding in July. Photo: Jill Devries, courtesy of Calvin College