Lori Precious has been directing for twenty years. But up until now, her projects consisted mainly of commercials, documentaries, music videos—basically everything but long-form narratives. As Lori puts it, it was time to cross over. Curse of the Sunset Starlet is a short film that has garnered international acclaim. It was nominated for Best Short, Best Short Screenplay, and Best Producer at the Madrid International Film Festival. The attention-getting film was also accepted into the Newport Beach Film Festival and, thanks to her hometown ties in West Michigan, screened at the Muskegon Museum of Art.
As co-director of the film, Lori helped develop everything from storyline conception to kick-starter campaign funding—which was supported widely in Muskegon thanks to Lori's loyal family and friends. "This was an epic undertaking, because I didn't have the money myself to fund the short film," she said. "I have a huge support base from West Michigan, for which I am very grateful."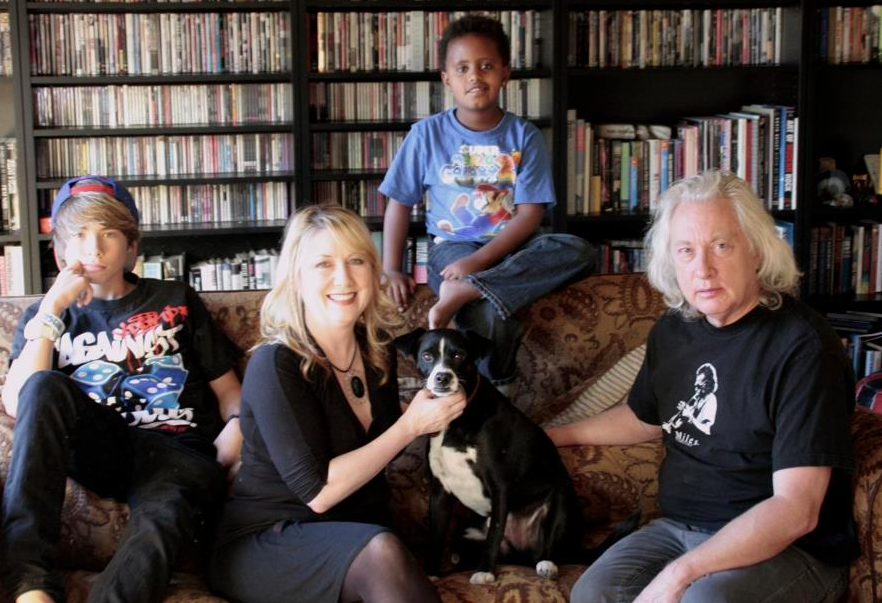 The woman behind the camera performs a balancing act of her own from her Las Angeles home. When she's not immersed in film projects, she's still stretching her creativity muscles. "I recreate images of women who were once starlets entirely out of butterfly wings, from their obituary portrait," Lori said.
In her role as wife and mother, Lori nurtures her family's creativity. Her husband, Steve Erickson, is a novelist, and her two children are "wildly creative."
But it all started in Muskegon where her father, a dreamer, and her mother, a pioneer, fostered out-of-the-box thinking and total acceptance. "When I grew up, my parents said to me, 'I don't know what you're going to be, but just go out and do something great.'" As a girl from a small town, Lori needed to stretch her wings and discover what opportunities abounded beyond the county line for a girl with her ambition. "I believed in my creativity," she said. "That's what I had to offer the world, and that led me to film."
Lori never forgot her roots and attributes her success in the big city to the values instilled early on. "When I moved to LA, I thought, people must know something I don't because I grew up in a small town, so what could I know? But over the years I've come to understand that … people from LA appreciate people from the Midwest—their work ethic, and the certain solidness to their character," Lori said. "Everything I've experienced, thought, heard, felt, smelled, it's all a part of my creative juices."
Want to get in on the action? Curse of the Sunset Starlet is showing May 18 at the Beardsley Theater in Muskegon. Contact Alyssa Dyksterhouse at 773-350-3677 or e-mail [email protected].
Written by: Erika Fifelski is West Michigan Woman magazine's staff writer. She graduated from Michigan State University with a degree in journalism. Erika was born and raised in West Michigan, and after a brief stint on the sunrise side, she's home and loving it. Photos: Lori Precious