When they had their first child, Christy Malone and her husband diapered their newborn the same way hundreds of thousands of parents do (multiple times) everyday—with a disposable. And like many parents, Christy didn't do any research on the substances that are used to produce and make up the diapers. It wasn't until she noticed strange, clear beads stuck to her second child's leg that she began to ask questions.

"I started doing research and found out the clear beads actually contain the same chemical used in tampons in the 1980s that is known to cause toxic shock syndrome," Christy said. Piles of research and a few years later, Christy finds herself at the helm of Smart Bottoms, providing families in West Michigan and across the United States and Canada with organically made cloth diapers.

Smart Bottoms cloth diapers aren't the chunky-fabric, pin-fastened, rubber pants-required diapers of old. These compact but high liquid-retention diapers come in fun colors with easy, one-size-fits-all, snap closures—and they prevent messy, up-the-back, overflow emergencies.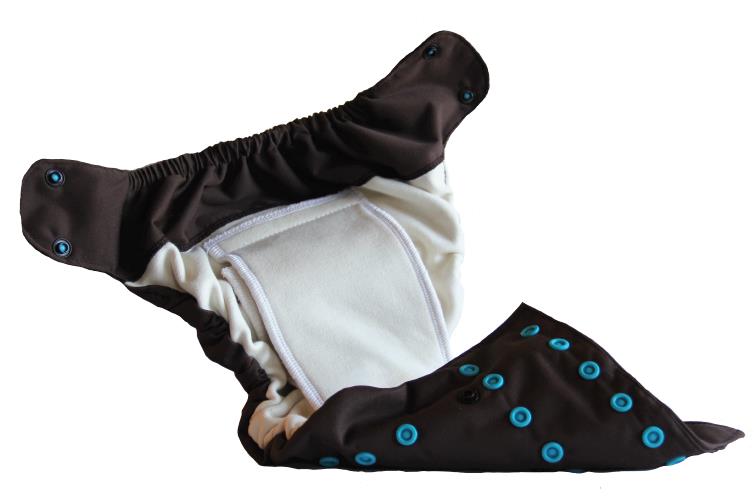 "We have never had a blowout since we put our kids in cloth diapers," Christy said. "Even name-brand disposables are slick as paper on the inside, and don't have enough elastic on the waist. But with cloth, we've never once had poop escape."

And cloth diapers don't even require that many more steps than disposable—if you follow disposable instructions, that is. It's right on the packaging, Christy says, to dump solid waste from disposable diapers into the toilet before throwing them out to avoid contaminating the environment with human waste.
"If you throw that in the trash and the bag biodegrades, or a wild animal rips it open, it is now exposed to vermin, birds, insects, it gets into the rain water and contaminates the soil and drinkable well water. It's more dangerous throwing away disposable diapers."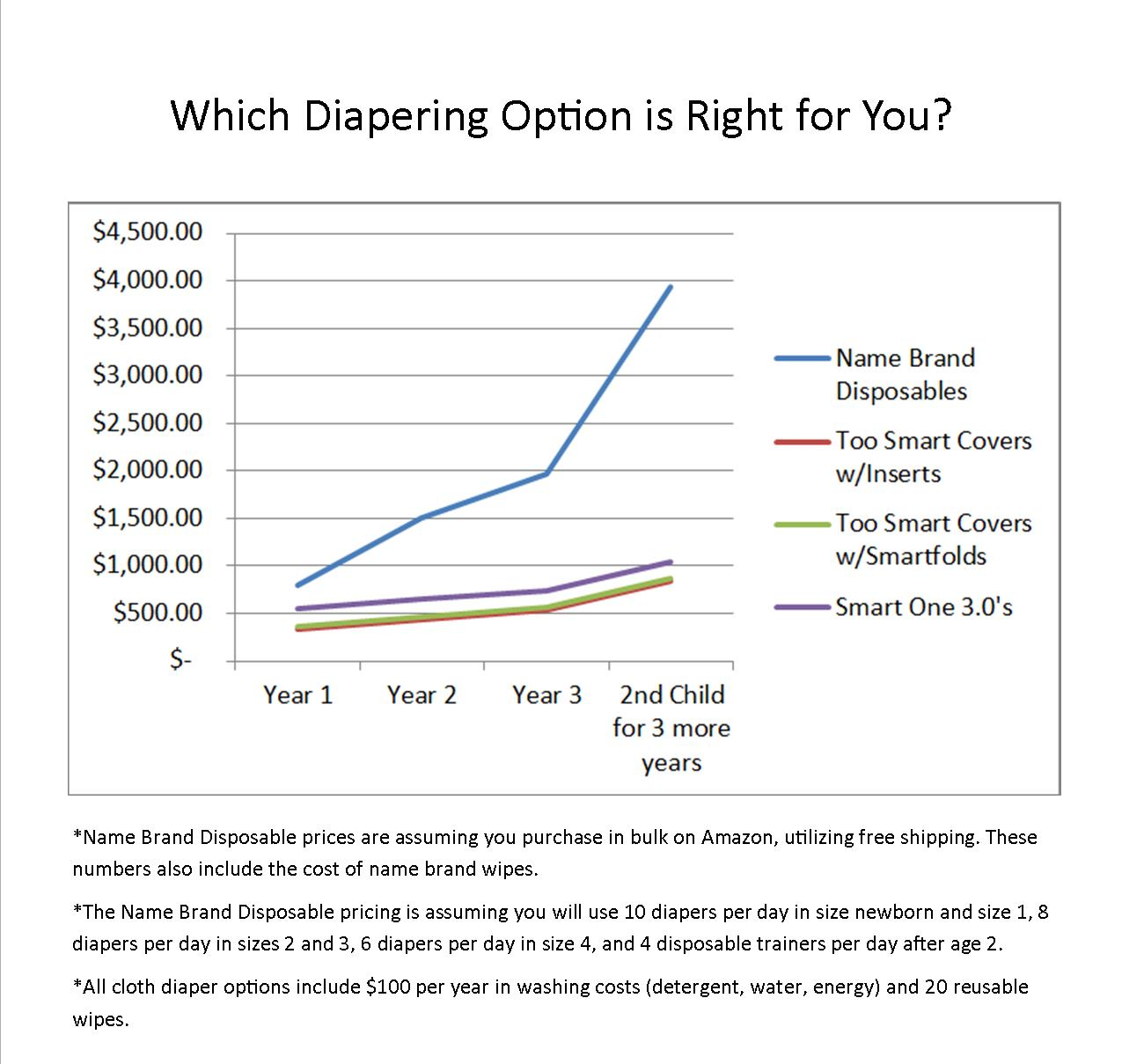 On the other hand, there's only one added step to using cloth diapers—washing them. And if you factor in the money saved from reusing cloth diapers, it's worth the extra load, Christy says. And you can forget rinsing diapers out in toilet water, too: If it wasn't solid enough to plop into the toilet, Christy simply puts the entire thing into the washing machine. The "poo" is water soluble, she says. To make extra sure the diapers come clean, Christy recommends running the dirty diapers through a short rinse cycle first, then washing them as you would a normal load of clothes.

"I would never even consider not doing cloth diapers, after seeing how easy it was," Christy said. "After you find a system that works for you, it's perfect."

Never mind the fact that using cloth diapers hits all three of the R's—Reduce, Reuse, Recycle. When it comes to your baby's safety, why not make sure you're clothing them in the safest elements possible? Materials used in the production and make up of disposable diapers have been linked to a decrease in male fertility, increased chances of asthma, allergic tendency toward polyester, and the list goes on and on, Christy says.

Smart Bottoms' diapers are made from certified organic cotton, milled right here in the United States by companies who support fair business practices. Some products also contain hemp fibers, for their highly absorbable qualities, and are imported from China, a country that stringently adheres to regulations on hemp production.

Convinced yet? Christy sells her Smart Bottoms products online (click here) and in many local retail shops, including Ecobuns in Holland, Hop Scotch Children's Store in Grand Rapids, and Little Sprout in Kalamazoo. Click here for a full list of retailers in Michigan.
Written by: Erika Fifelski is West Michigan Woman magazine's staff writer. She graduated from Michigan State University with a degree in journalism. Erika was born and raised in West Michigan, and after a brief stint on the sunrise side, she's home and loving it.