Kellie Rowland loves to mix up life—literally. And at the JW Marriott's six.one.six mixology bar, she does much more than take drink orders: She's a beverage artist, and people are starting to notice. Kellie was recently recognized by Experience Grand Rapids with a 2012 Wave award for Nightlife, and it all started with a little creativity.
The wine-based cocktail contest was broad, Kellie said; the drink simply had to include wine. Kellie's winning drink entry comprised white wine, tequila, lavender, and rosewater. Although these ingredients aren't usually paired with wine, Kellie calls it a sort-of sangria with hints of floral. "Some people liked it a lot," she said. "They thought it was interesting and refreshing."
There is no formula or go-to process for Kellie when she's coming up with new items for six.one.six's rotating drink menu, which changes every three months. "I just start putting things together and playing around. There are small sips here and there. I just keep trying." Kellie draws some inspiration from food items offered in the restaurant. She likes to compliment the meals with drinks offered at the bar to give people a well-rounded culinary experience. "The best part of my job is the freedom to create cocktails that go into the menu," Kellie said.
When she's not behind the bar, Kellie likes to read up on what's new in her industry. She also stays connected to her community while making time for another one of her passions—yoga—and assisting with classes at the Funky Buddha Yoga Hothouse in East Grand Rapids. The Lake City native moved to West Michigan to go to college at Western Michigan University. She's been in the Grand Rapids area (her home is in Wyoming) for six years. "I chose the Marriott because I saw myself growing there, and the position I fell into is something that I really enjoy."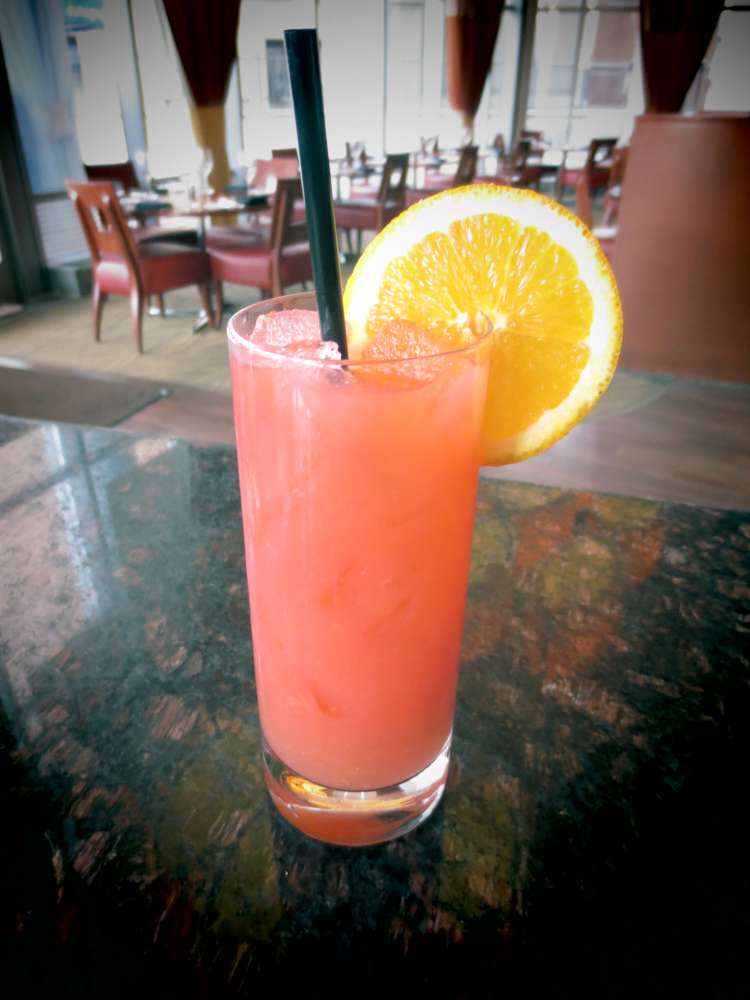 Want to share in Kellie's enjoyment? Visit her at six.one.six. And while you're there, check out one of her favorite cocktails:
Pink Sunset:
Patron Citronage
Bacardi Oakheart
Orange juice
Fresh-squeezed lime juice
Raspberry puree
Written by: Erika Fifelski is West Michigan Woman magazine's editorial coordinator. She graduated from Michigan State University with a degree in journalism. Erika was born and raised in West Michigan, and after a brief stint on the sunrise side, she's home and loving it. Photos provided by: Nick Schweers