As her name was called and the crowd erupted in applause and cheering, all Mindy Castañon could think was "Why did I wear this? How's my hair?" She may be career-driven, philanthropic, and influential in her community, but she's still a woman.
Mindy was named the 2012 ATHENA Young Professional, and before her peers, colleagues, and family members, she gathered her thoughts and said a few thank you's to the crowd at the ATHENA luncheon earlier this month. But while her mind quickly veered away from her choice of outfit for the day, she did not dwell on the present. Instead she was thinking of the ATHENA awards ceremony next year when she would get to introduce the next young professional winner.
"What struck me thinking about all the people in that room, so many of them that I knew from Grand Valley or other boards, was that the people in this community want women to be successful. I thought, 'Who am I going to nominate next year? How am I going to support others in the community?'" Mindy said.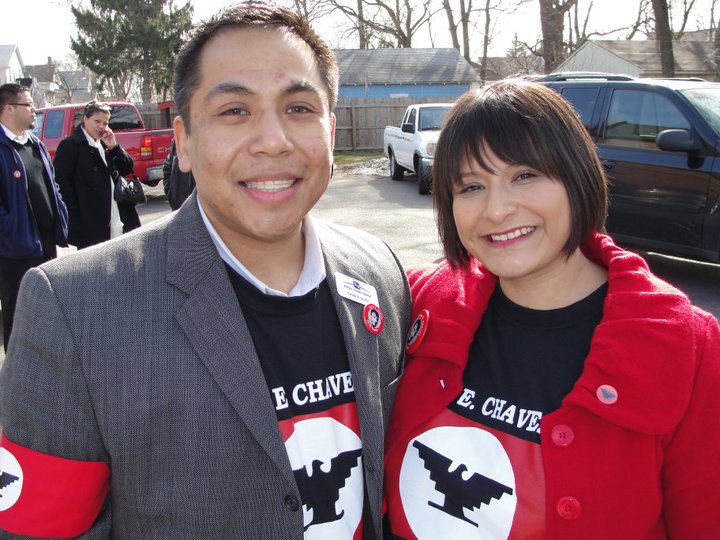 Grand Rapids has always been Mindy's home. She grew up in the city and went to Catholic Central High School. She didn't venture far for college, but going to GVSU is one of the best decisions she's ever made. GVSU is glad to have Mindy too. The week she was awarded the ATHENA Young Professional award, she was also given an Alumni Service Award from the GVSU Alumni Association.
Mindy is a proud GVSU grad, and the first from the school to be named an ATHENA. Representing her university in this way and through her community service since graduation have been gleaming stars on her proverbial report card. But Mindy is quick to credit the scholarships she received for her undergraduate degree and the mentorship she found at GVSU for all of her successes–the school was the foundation on which she built her growing empire of success in career and success in service. Her achievements are bolstered by the very tenets of the ATHENA model itself.
Indeed Mindy exudes these ATHENA tenets–authentic self, giving back, courageous acts, fierce advocacy, relationships, collaboration, and learning. But the last of the tenets are what stand out to her the most, and she says from these–celebration and joy–all other tenets evolve.
"Our lives are so busy, but we need to take time out for that tenant," Mindy says. "I love that the ATHENA organization is based around that–experiencing joy and celebration. Don't let life pass you by."
Mindy is living every second of her life to the fullest. Her resume is packed with board positions and prestigious titles. She is the board chair of the Hispanic Center of Western Michigan Services through which she is able to reach out to those with needs, whether they be due to poverty, immigration status, or the need to learn how to use current technology.
"Our efforts are closing the digital divide in communities of color. (Employers say) 'go apply for this job online,' but people are like, what does this even mean?"
Mindy is also the professional development chair of BLEND, and on the board of directors for the YWCA.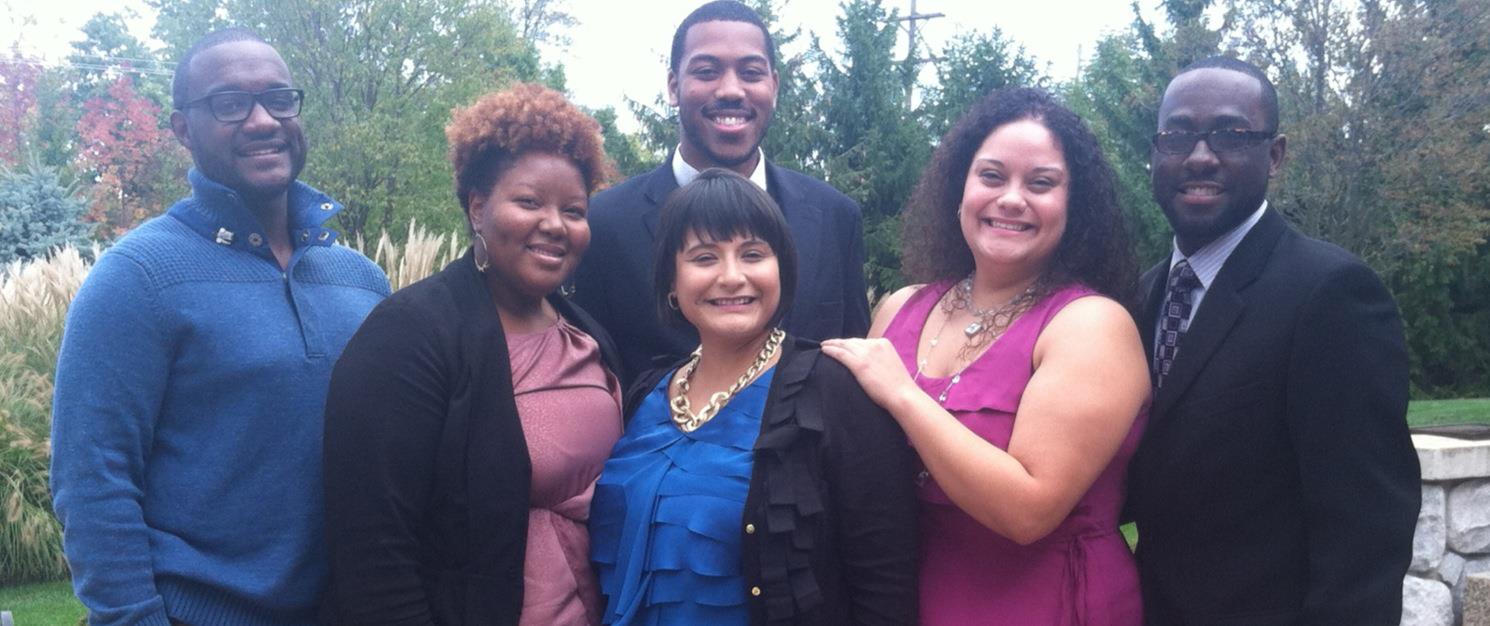 Now is the time, she says, to get involved and make a difference in the community. It hasn't been easy picking and choosing between the many influential organizations in the Grand Rapids community, and Mindy has had to learn to say no. But in saying yes, she looks inside herself to the things for which she is most passionate, and from there she is able to hone her skills and time to better the community and people around her.
This impact is also seen in Mindy's professional career. She worked for twelve years at Cascade Engineering. She started as an intern while still studying at GVSU, and rose through the ranks. She recently moved into a new position at Herman Miller as a human resources consultant. While she has nothing but praise for her first employer, "they understand how a company can impact a society," Mindy says of Cascade Engineering, her move to Herman Miller is expanding her horizons and getting her outside of her box.
"I consider myself mid-career now. I'm a big believer in diversity, and for me that means stepping out of my comfort zone…Herman Miller was just a good fit," she says.
Mindy works primarily with employee relations and making sure Herman Miller can close the gap between managers and employees through best practice communication.
"My job is about creating a positive employee experience for all individuals. It's the ultimate customer service job. If people spend so much time at work and give up so much to be here, and they're not having a positive experience, then I'm not doing my job," she says.
As showcased by her newest title–ATHENA–it is obvious that Mindy is doing her job, and other people are noticing and directly benefiting from it. Because of her passion and willingness to give of herself in every way, Grand Rapids is a better place to work and live.
Written by: Erika Fifelski is West Michigan Woman magazine's editorial coordinator. She was born and raised in West Michigan, and after a brief stint on the sunrise side, she's home and loving it. Erika enjoys gardening, vacuuming, and discovering new ways to live sustainably and support local businesses. Photos: Courtesy of Mindy Castañon.