The sound of battling in the name of style is stiletto heels clacking on a hardwood floor and the whir of aerosol cans of industrial strength hair spray. It's a low bass beat and the buzz of electricity, and for the winners of Style Battle 2012 This is Art, it's the sound of success. Chantal Nissim and Jenni Steele are Saugatuck retail shop owners, and along with their stellar team of hair, makeup, and photography experts, they threw creativity, color, fashion, and art into the air and caught the judges' attention and the grand prize–$2,000.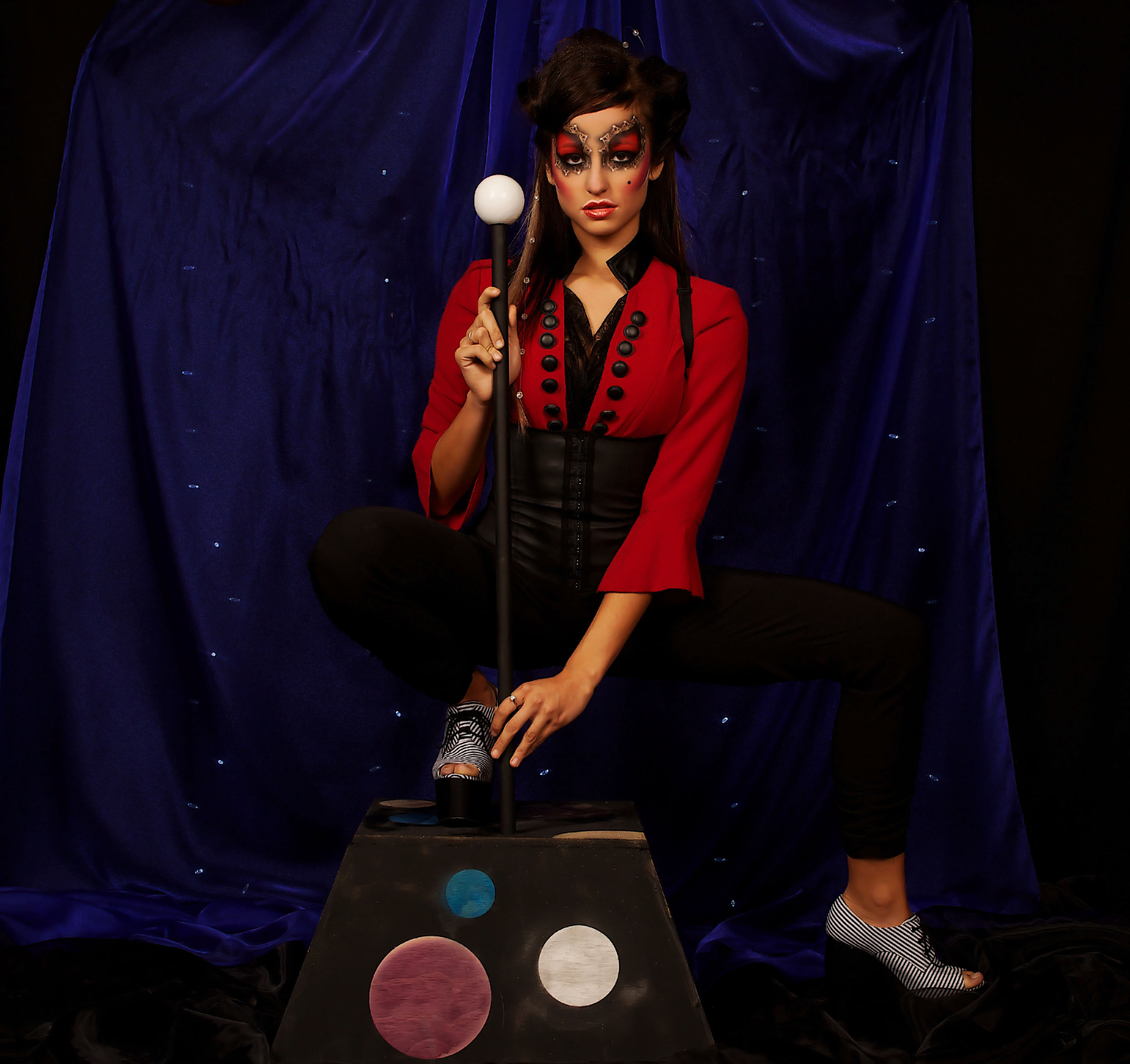 Chantal opened up her business fifteen years ago, and since, she has expanded to three Saugatuck locations–Chantal Fashion Apparel, Chantal for Him, and Renaur by Chantal. She's currently in Arizona opening a fourth store. The shops showcase her passion for fashion, and her knack for trending designs.
When Jenni, owner of For the Love of Shoes, LLC took the steps to open her business, she saw a need for foot apparel that complimented boutiques like Chantal's. She seeks out designers whose shoes appeal to her and also offer comfort, though the heels are still high. To be sure, the mall doesn't carry shoes like Jenni sells.
Chantal and Jenni's partnership in Style Battle this fall bloomed from friendship and admiration. Jenni says when she was opening up shop, Chantal helped her navigate the waters.
"She was supportive, like a mentor to me, when I opened. Be became good friends from there, and [Style Battle] was our first opportunity to do something together," Jenni says.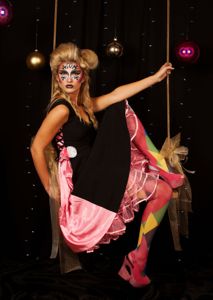 Although they didn't do much by way of planning ahead of time, Style Battle after all is meant to be fairly spontaneous and all together unrehearsed, they did dream up their vision ahead of time, and then changed it completely. Chantal says she was booking tickets to a fashion show in Las Vegas when it hit her–Cirque du Soleil.
Chantal knew they "could be the most creative with fashion by doing that. There are no rules, no direction. You can do whatever you want. I called Jenni and said, 'ok we're changing everything. I'm coming over.' Things just started rolling from there," Chantal says.
What resulted, with help from hair stylist Danielle Sneller of Holland, makeup artist Erick Gerson Rodriguez Servin, and photographer Sean Matthew O'Toole and his models was something out of the realm of any of the other Style Battle teams. While many other designers showcased vintage looks, Chantal and Jenni went for bright colors and shocking makeup. Chantal used many pieces available in her shop, and the women put their faith in the team to come up with the vision they had in their minds.
Although the women were in shock at being named the grand prize winners of the fashion competition, overall, it wasn't about the prize money, but the recognition of fashion as an art form that meant the most.
"Bringing it up at ArtPrize brought up a different point of view. It's the view many boutiques have. It brings attention to the part of art that's more than just buying clothes and spending money. It's more about enjoying the experience…. Tying that to art brought a different level of appreciation," Chantal says.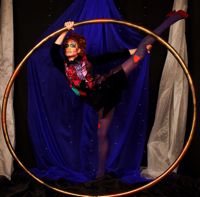 Style Battle 2012 This is Art was the second annual event held at the Goei Center. Hosted by Spotlight616, the event brought together local retailers and designers who with along with their team of hair and makeup artists, a photographer and models had three hours to create a runway look. At the end of the night, models hit the catwalk and were judged by a panel and the audience. Ten percent of ticket sales benefited Artists Creating Together, an organization that works to empower and increase learning skills in students with disabilities.
Written by: Erika Fifelski is West Michigan Woman magazine's editorial coordinator. She was born and raised in West Michigan, and after a brief stint on the sunrise side, she's home and loving it. Erika enjoys gardening, vacuuming, and discovering new ways to live sustainably and support local businesses. Photos: Sean Matthew O'Toole