The opening of ArtPrize may have been yesterday, but the season of creative expression started months ago for artist Barb Schilling. With a dozen blank canvases and paints of varying hues, Barb painted the progression of spring and summer as flowers opened their petals in her garden. Now, all who visit the City Art Gallery at 1168 Ionia can see what she sees in her yard everyday, and that is a beautiful thing.
Barb started dabbling in art early on in life, then had to put the hobby on the back burner to pay the bills. She didn't stray too far away though. By day, she works at Frames Unlimited in Grand Rapids doing art restoration. On the weekends, she gets lost in painting.
"It's almost like going into a meditative state. You really do get lost in your own little world when you're painting. A lot of times, I truly forget to eat I'm so focused on what I'm doing. I become unaware of everything else around me," Barb says.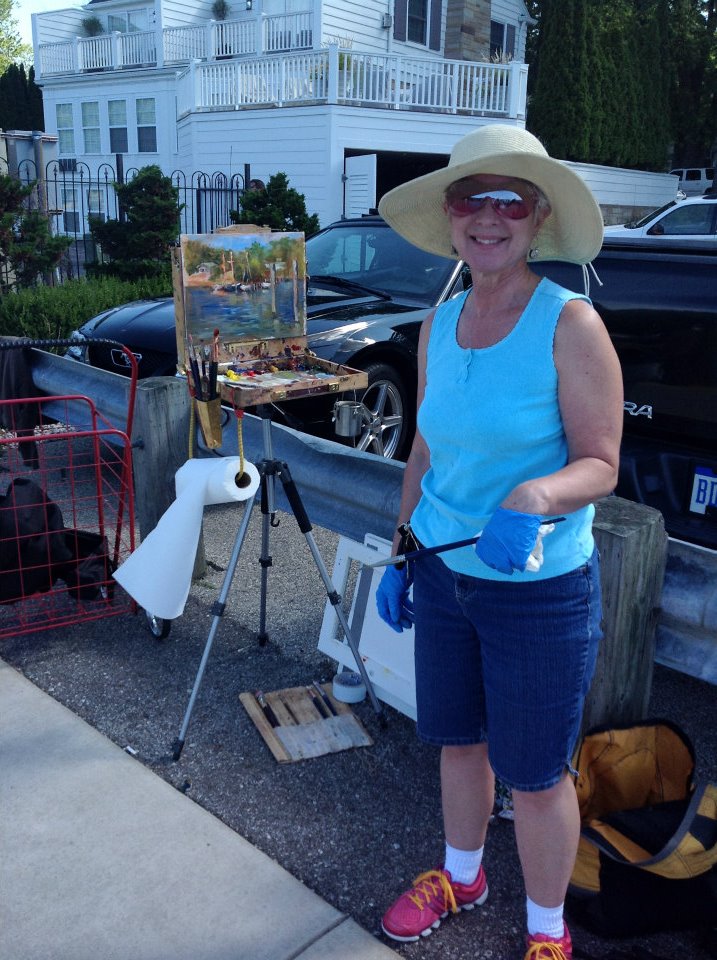 Sometimes she goes for twelve hours without breaking the hypnosis. For someone who has a home and immense garden to maintain, not to mention a full time job, Barb says she'll use any spare time she has to dive into her world and create.
Barb uses the unique alla prima painting style in which she works layers of wet paint into each other to blend and form depth in her work. This is one of the reasons she works non-stop, so that she can complete her vision for the piece before the paint dries.
"You continually are painting while the paint is still fresh and wet. You can blend and wipe it out and keep continually pushing and pulling the paint because when it's wet, it's pliable," Barb says.
This is Barb's third year of participation as an artist in ArtPrize, an event that the Northeast side resident says gives artists the unique opportunity to share their work and their visions with a broader audience.
"There are so many people out there that you would never be able to connect with, that would never see your work otherwise," she says. ArtPrize "brings a huge amount of interest and revenue to the city, and it gets people who otherwise would never even think about it to connect with art. It gets them interested in it and talking about it."
Check out Barb's ArtPrize entry at the City Art Gallery, or click here to add it to your online collection.
Written by: Erika Fifelski is West Michigan Woman magazine's editorial coordinator. She was born and raised in West Michigan, and after a brief stint on the sunrise side, she's home and loving it. Erika enjoys gardening, vacuuming, and discovering new ways to live sustainably and support local businesses. Photos provided by Barb Schilling