Women and Herman Miller are a winning combination in West Michigan, and this is nowhere more evident than with the Women Influencing Now (WIN) Team, where employees have the opportunity to collaborate on initiatives that are essential to women.
WIN was developed at Herman Miller as a part of the company's corporate inclusiveness and diversity initiative. It is one of eight groups created across employees in an effort to better cater to the needs of workers, from the C-Suite to manufacturing. In its inaugural year, WIN rallied a core group of women who were looking to reach out to one another to enhance networking and professional skills. Six years later, the group has more than fifty members and is championing the breakdown of traditional barriers of women in the workforce.
As facilitators of several initiatives throughout the year, the women of WIN meet monthly to discuss networking opportunities, leadership development and programs to help working women balance life where stress levels tend to run high and time tends to run short.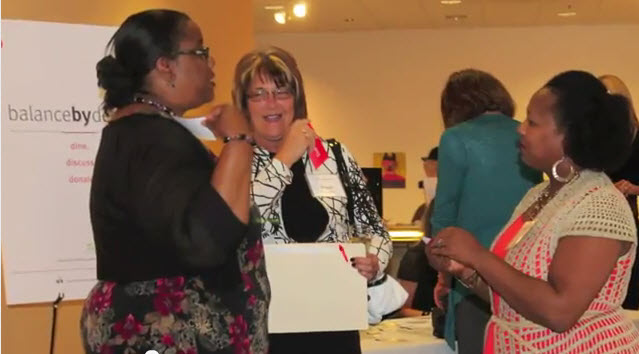 Jill Miller, an HMPS Manager for Herman Miller's continuous improvement team, is also the current leader of WIN. Jill took on the role because she feels strongly that women can help serve other women in the organization, both personally and professionally.
"WIN is an amazing opportunity to help make Herman Miller a great place for women to work, a place where women have the opportunity to not only engage, but to realize their potential and thrive."
Through WIN, Jill is able to utilize her interests and talents and bring additional value to her work place. She has participated in WIN's mentoring program, as both a mentee and a mentor, and has benefited by forming relationships with women at various levels of leadership. In addition, WIN has hosted many networking events that connect employees across the organization. Sometimes women need a little boost of confidence in the networking department, and that is one objective WIN aims to address.
"It's an opportunity for us to learn more about each other personally," Jill says. "It provides a personal connection to other women and is a safe place for women to discuss some of the challenges they face and how they might be able to overcome them."
Laura Williams is the IT Applications Senior Manager for Herman Miller and a past WIN leader. She saw an opportunity to educate and encourage women through a monthly webinar series. Sessions are open to the entire company. Each topic covers topics specific to women in leadership such as work-life balance, personal branding, and influencing without positional power.
"What we really like about this webinar series is that it focuses on real women in leadership, the common challenges women face, and the strategies that have proven successful for them," Laura says.
Laura has experienced professional growth based on her involvement in WIN. Her expertise was strictly HR until she was given the opportunity to work on a project in another business area.
"It was a complete change from what I'd been doing, and in part it was because my manager was able to see demonstrated leadership outside of the realm of my immediate job."
WIN's focus on growing future female leaders is bringing visibility to women leaders and the potential for their career advancement. Kerry Davis, Vice President of North America IT Applications and past leader of the WIN Team, says "WIN connects, inspires, and trains. We think it's important that women have good role models and that they can see, if they look at the organization, someone like themselves. I think it's important to have a good pipeline of women coming up who see themselves as having the capacity to achieve whatever they decide to achieve."
To find out more about Herman Miller's Inclusiveness and Diversity initiatives, please visit www.hermanmiller.com.
Written by: Erika Fifelski is West Michigan Woman magazine's editorial coordinator. She was born and raised in West Michigan, and after a brief stint on the sunrise side, she's home and loving it. Erika enjoys gardening, vacuuming, and discovering new ways to live sustainably and support local businesses. Photos provided by: WIN