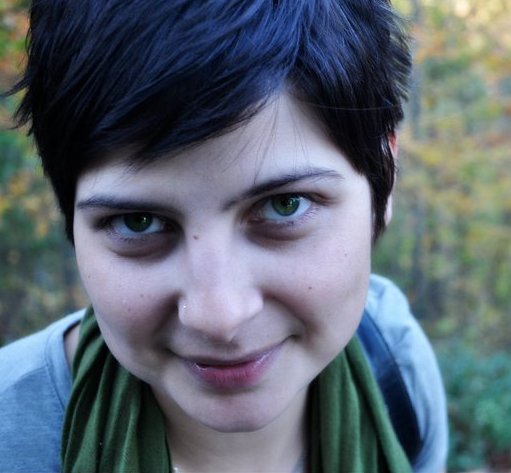 As an entrepreneur, volunteer, and community organizer, Dani Vilella, Public Affairs Manager for Planned Parenthood of West and Northern Michigan, is passionate about the social climate of West Michigan.
Community service was a pillar of Dani's early education. As a student of Grand Rapids City Middle and High School, volunteerism and community service were a natural part of her coursework.
"I was really fortunate to attend that school," says Dani. "It was so progressive. They really encouraged student involvement. If we wanted a program, we were encouraged to start it. We were required to seek out a non-profit organization and work with them. It was an excellent way to show us the needs of the community."
Dani earned a degree in anthropology with an emphasis on women and gender studies from Grand Valley State University. As part of her course work, Dani participated in study abroad programs to Egypt, Jordan, and Nicaragua. Those travel experiences had a huge impact on her worldview, particularly when it comes to the health and treatment of women.
"I'm not sure if I came back more angry or more motivated," admits Dani. "What was, at first, rage turned into a closer look at my own feminism and what it meant in practice, in my own community."
Her passion for community involvement and women's issues led her to graduate school (Dani has completed Master's Certification in non-profit leadership) and two organizations dedicated to women: Planned Parenthood and the National Organization for Women.
Since early 2010, Dani has acted as the public affairs manager for Planned Parenthood of West and Northern Michigan. That title can mean anything on any given day, and—as Dani says—mostly involves putting out fires.
"I do a lot of advocacy work with legislation, and that work can be reactionary." says Dani. "I also work on the programming at Planned Parenthood, mostly in the areas of advocacy and activism. Basically, I'm always defending our line in terms of reproductive health. It's hard, but the victories we do have are amazing."
Dani is currently the president of the Grand Rapids chapter of the National Organization for Women and has been involved with NOW in some capacity or another since 2009. As the president of NOW, Dani steers the local grassroots organization according to the 6 tenets of the main chapter (learn more about the 6 tenets here) and works to create a dialogue with the city of Grand Rapids.
"What works in this community is friendly activism," says Dani. "And as a whole, the board of NOW works on fundraising, programming, and getting more people involved in NOW—especially more men. We're advocating for everybody, not just women."
To learn more about Planned Parenthood of West and Northern Michigan, click here. To learn more about the Grand Rapids chapter of NOW, click here.
Written by: Julie Anne has an impressive vocabulary and an extraordinary sense of humor. She has even entertained the idea of doing stand up comedy someday! When she's not writing, you'll probably find Julie Anne at the Farmer's Market or home with her nose in a book.