This summer, Blossoms of Joy—a new mobile flower cart specializing in floral crowns and beautiful bouquets—hopes to bring a little joy and beauty to all. But there's more to these vibrant blooms than meets the eye.
Blossoms of Joy was created by Jess Resheske as a way to honor her daughter, Joy, who she tragically lost at 19-weeks pregnant. Resheske hopes that by sharing her story of loss and grief, others will know they're not alone and feel encouraged to share their own stories.
"After my husband and I lost our fourth child last December, I was lost in grief, and I didn't know if I could ever find my way out," Resheske said. "But slowly, I started to dream about the future again. One day I noticed someone wearing a beautiful flower crown on TV, and I immediately knew that's what I should be doing. That night I told my husband I wanted to start a flower business and name it after our angel, Joy."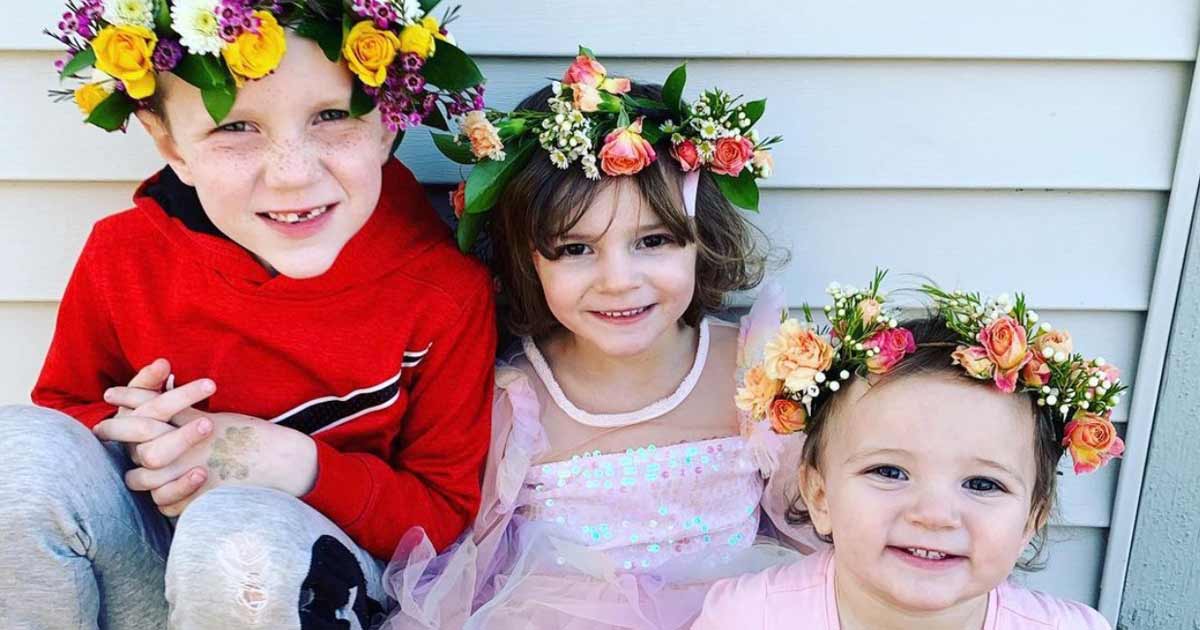 As a busy mom to three young kids, Resheske says this creative outlet allows her to unwind and feel rejuvenated. Seeing bouquets of flowers around her Holland home is a simple reminder of the joy and beauty found in the little things.
"While I had support from loved ones, I still felt very alone after I lost Joy," Resheske said. "I would search the internet daily for stories like mine and re-read the ones I found because there were so few. Loss like this needs to be talked about more to connect grieving mothers."
When Jess' due date for Joy arrived on April 29, she chose to spend the day creating numerous bouquets and sharing her gift with new mothers at Boven Birth Center—the place she would have delivered Joy.
In addition to Resheske's background in design, she has always had a passion for flowers and has been making her own bouquets for years as a personal hobby. So it comes as no surprise that her creations—no matter what they are—look effortlessly beautiful and are so obviously made with a deep love.
Resheske has already seen some great success with Blossoms of Joy, selling out a Mother's Day pop-up in Holland within 30 minutes.
Ultimately though, she says Blossoms of Joy is about more than just flowers.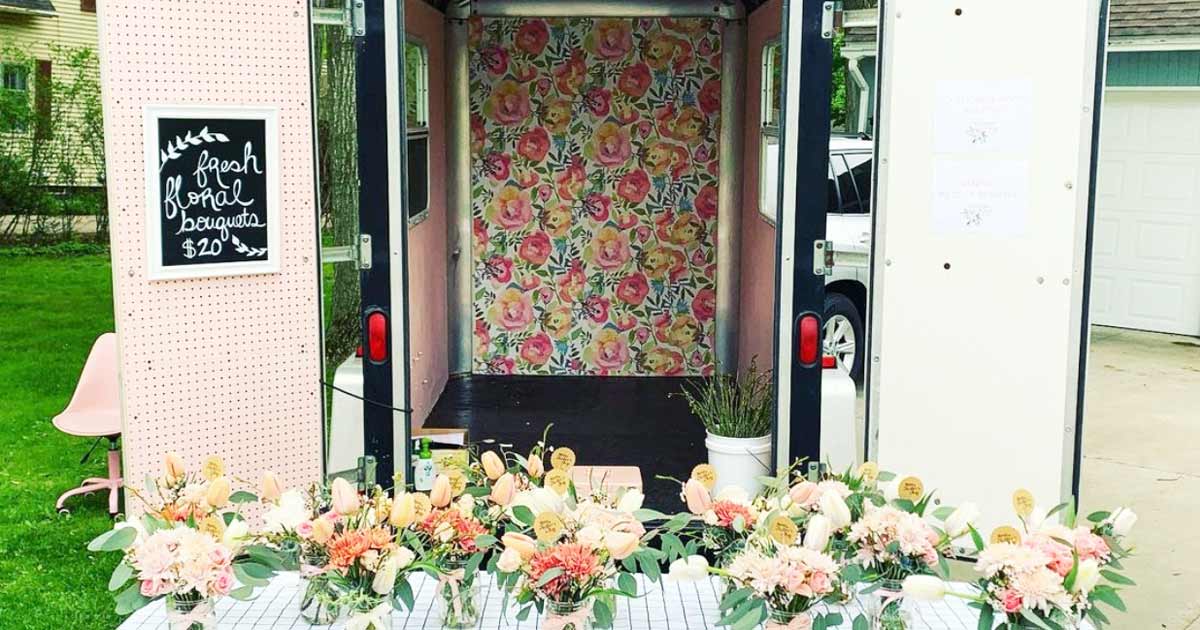 "Blossoms of Joy is about turning my pain into purpose," Resheske said. "I want other grieving mothers who have experienced the tragedy of a miscarriage or a stillbirth to know that they are not alone. There is joy to be found underneath the sadness and I hope that I can help that feeling blossom in others, one flower arrangement at a time. If I provide a little joy to even one person, then I'd consider my business a success."
Blossoms of Joy can be found at the 2021 Zeeland Farmers Market nearly every Saturday this summer, beginning June 5. Resheske will also be setting up weekly pop-up shops and is available for creating flower arrangements and crowns for special occasions.
Learn more and follow Resheske's journey by following @blossomsofjoymi on Instagram and Facebook.
Written by Sarah Suydam, Managing Editor for West Michigan Woman.
Photos courtesy of Blossoms of Joy.